PlayStation Classic Games List: 'GTA,' 'Final Fantasy 7' and More Confirmed for Sony's Retro Console
After seeing the success of the NES Classic and SNES Classic at Nintendo, Sony decided to get into the retro console game by announcing the PlayStation Classic earlier this year. With today's announcement, we finally know what is included on Sony's throwback hardware, and there's some great games to be had.
The games range from fighters to shooters to RPGs. There's something here for everyone, and definitely some true classics that younger gamers might not have played before. The full list of PlayStation Classic games is as follows:
Battle Arena Toshinden
Cool Boarders 2
Destruction Derby
Final Fantasy VII
Grand Theft Auto
Intelligent Qube
Jumping Flash
Metal Gear Solid
Mr Driller
Oddworld: Abe's Oddysee
Rayman
Resident Evil Director's Cut
Revelations: Persona
Ridge Racer Type 4
Super Puzzle Fighter II Turbo
Syphon Filter
Tekken 3
Tom Clancy's Rainbow Six
Twisted Metal
Wild Arms
Personal highlights for me include Grand Theft Auto, Tom Clancy's Rainbow Six and Twisted Metal. Seeing the fan-favorite snowboarding game Cool Boarders 2 included will definitely get some people excited as well.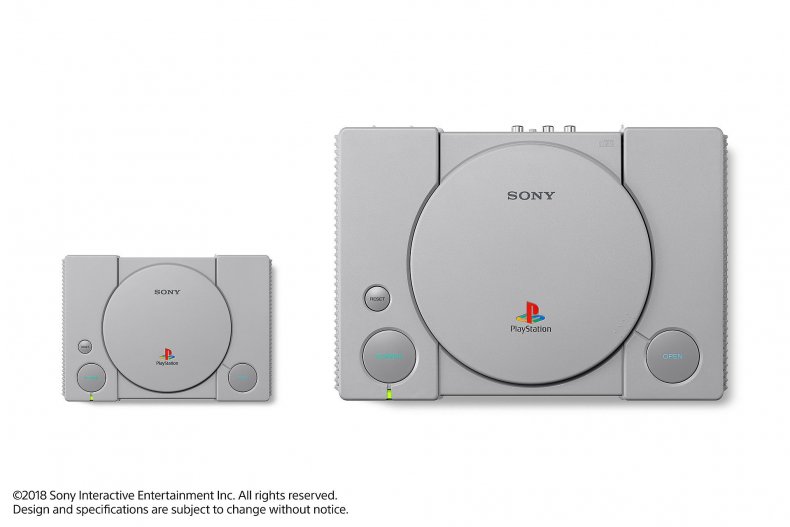 The PlayStation Classic releases on Dec. 3, and pre-orders are available right now if you want to secure your own. The console will retail for $99.99, and comes with two wired controllers, an HDMI cable and a "virtual memory card" to save your progress. Keep in mind the controllers are the original PlayStation controllers, which means there aren't any analog sticks. There's only the directional pad, four iconic PlayStation face buttons and the usual Start, Select, L1, L2, R1 and R2 buttons.
So what do you think? Are you excited to see any games included on the PlayStation Classic games list? Will you buy a PlayStation Classic when it is released? Let us know your thoughts in the comments section below.