PlayStation Stars Launch Date: How to Earn Rewards
PlayStation users will soon have even more reason to boot up their favorite Sony console. The company this week released details about the upcoming loyalty program on the PlayStation Blog.
PlayStation Stars will be available starting on September 29 in Asia and Japan, the blog post announced on Wednesday. Players in North and South America will be able to start earning rewards on October 5, while European and Australian players will unlock access on October 13.
PlayStation owners will be able to access PlayStation Stars using the PlayStation app on iOS and Android, according to Sony. Alternatively, players can head to Playstation.com to sign up and access the rewards program.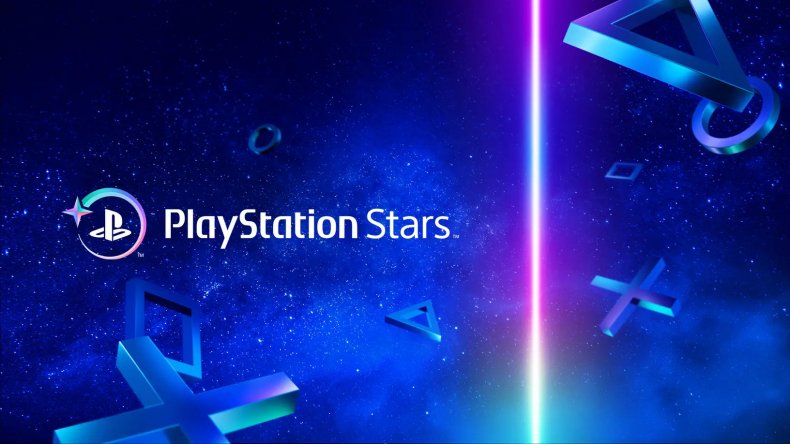 Sony says that for the moment, the program will act as a way to reward players for completing interactive challenges. The rewards will come in the form of loyalty points as well as various collectibles. The first campaign, called "Hit Play/1994," will challenge players to launch specific games that line up with song-based clues. Players who launch all the songs correctly will receive a unique collectible item.
The loyalty points available in the PlayStation Stars system will be redeemable for different catalog items, such as digital collectibles, select PlayStation Store products as well as PSN wallet funds.
Members enrolled in PlayStation Plus will earn points for purchases made in the PlayStation store, meaning a purchase of The Last of Us Part I on PlayStation 5 will earn loyalty points once the program launches in your area.
Those interested in earning rewards for PlayStation Stars will be happy to hear that the loyalty program is completely free—you don't even need to subscribe to PlayStation Plus to take advantage of it. However, subscribers will have the advantage of earning additional points along the way.
Sony has yet to reveal plans for improving upon the service in the future, however, the blog post notes that PlayStation Stars will see new challenges throughout the coming months, and that Sony will continue to evolve it and add new features, benefits and rewards to help PlayStation fans get even more out of their consoles.
While the company has not said whether or not the challenges it offers in PlayStation Stars will be tied to specific games, fans may expect to eventually see hit titles like Elden Ring getting some kind of challenges tied to them.
Sony PlayStation 4 and PlayStation 5 are available for purchase now.