PlayStation Announces State of Play to Showcase Upcoming Games: Here's What to Expect
PlayStation announced the first in a series of online presentations to discuss upcoming hardware and software updates coming to the PS4 and PS VR. The company's first State of Play event will take place next week.
According to the official PlayStation blog, State of Play will " give you updates and announcements from the world of PlayStation. Our first episode will showcase upcoming PS4 and PS VR software, including new trailers, new game announcements and new gameplay footage."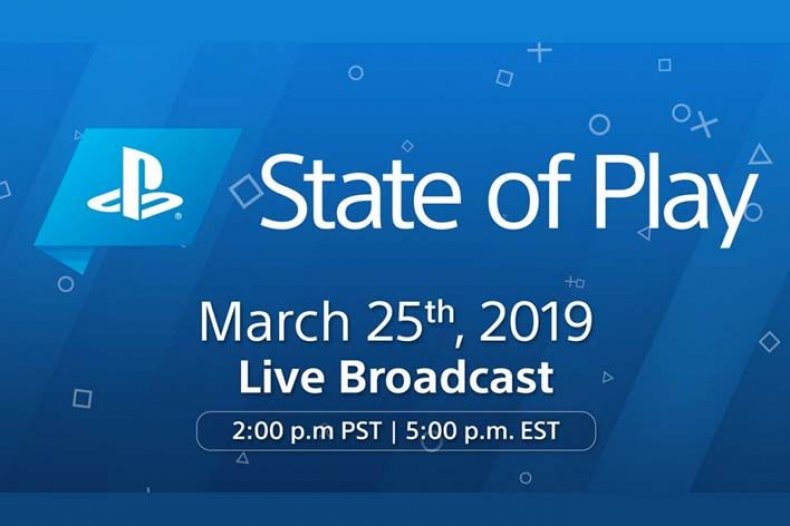 After a stellar year of PS4 exclusives, the roadmap for the console in 2019 is unclear, and State of Play will likely give fans some insight as to what the company has planned. The first episode of the online series won't be its last, as PlayStation confirmed that there will be more State of Plays throughout 2019.
So what can PlayStation fans expect? Don't expect aPlayStation 5 reveal or anything massive like that, but a list of games coming to PS4 and PS VR—filled with trailers, gameplay and release dates—is likely.
Back in November, Sony confirmed it is not having a presentation at E3 2019, and it seems State of Play will be the company's approach to making major product announcements going forward. In a statement to Polygon Sony stated:
"As the industry evolves, Sony Interactive Entertainment continues to look for inventive opportunities to engage the community. PlayStation fans mean the world to us and we always want to innovate, think differently and experiment with new ways to delight gamers. As a result, we have decided not to participate in E3 in 2019. We are exploring new and familiar ways to engage our community in 2019 and can't wait to share our plans with you."
The first episode of State of Play will go live Monday, March 26 starting at 5 p.m. EDT.
What do you think of PlayStation's slate of online presentations? What do you hope to see during the first episode of State of Play? Let us know in the comments section below.