PlayStation State of Play: Start Time and How to Watch Online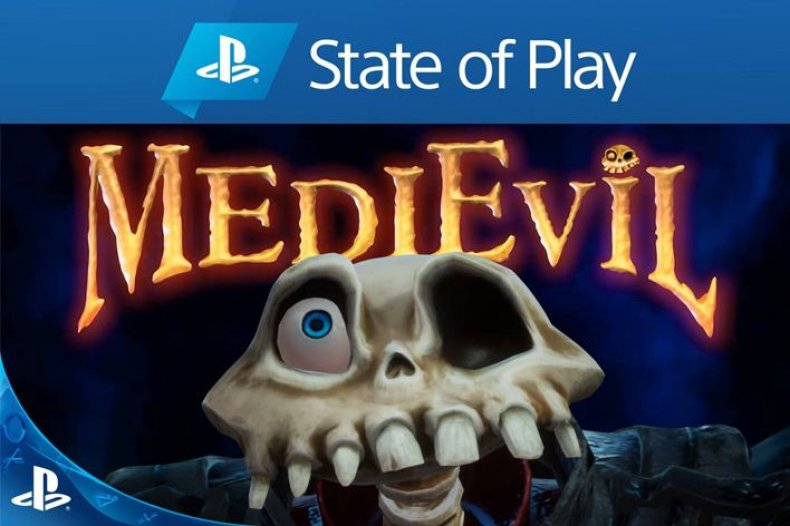 The second episode of PlayStation's State of Play live broadcast is upon us and new information on upcoming games are expected to be announced.
PlayStation revealed that it'll be a quick broadcast, about 10 minutes, but there are some updates that fans can look forward to including from the upcoming MediEvil game.
If you're looking to watch the latest PlayStation State of Play stream, here's all the information you'll need including the start time.
WHAT TIME DOES PLAYSTATION STATE OF PLAY START?
The latest stream of PlayStation's State of Play will go live on Thursday, May 9 starting at 6 p.m. EDT.
HOW TO WATCH PLAYSTATION STATE OF PLAY ONLINE
It's easy to find and watch the latest State of Play livestream online. PlayStation's official YouTube channel will stream the broadcast live and likely have it uploaded for VOD purposes. Fans can watch it anywhere the YouTube app can be downloaded, which includes PS4, Xbox One, Nintendo Switch and mobile devices.
The company's Twitter and Facebook social media accounts will also stream State of Play when it goes live on Thursday.
Our watching method of choice is Twitch, which you can watch below.
Watch live video from PlayStation on www.twitch.tv
WHAT TO EXPECT
The official PlaySTation blog revealed that the second State of Play broadcast will give an update on MediEvil, as well as a first look at a new title.
What the second title will be is anyone's guess, but fans have noticed Square Enix producer Shinji Hashimoto has tweeted out the PlayStation State of Play announcement. Can we be getting an update on the Avengers game announced years ago? Or is there something else on the way?
Other updates and announcement from upcoming PS4 games that have already been revealed are also expected. With E3 2019 just around the corner, don't expect anything too crazy but we're always open for a surprise or two.
What's confirmed NOT going to be mentioned during the broadcast is any details on the upcoming next-generation PlayStation.
Are you excited for the second episode of State of Play? What do you think the mystery title will be? Let us know in the comments section below.