PlayStation will be broadcasting one of their "State of Play" livestreams on Thursday, with Arkane Studios' Deathloop serving as the headline attraction.
What Are 'State of Play' Livestreams?
Over the past few years, Sony has been gradually distancing itself from the hustle and bustle of E3 (and was not present at 2021's event in any capacity whatsoever), in favor of hosting smaller mini-conferences throughout the year. Known as "State of Play" livestreams, these are held on an irregular basis but there is usually one every other month at least. In that sense, they are similar to Nintendo's quarterly "Direct" broadcasts.
Unlike an annual E3 conference, a "State of Play" will typically zero in on a specific PlayStation exclusive for the majority of its runtime. Previous broadcasts earlier this year have included an in-depth gameplay preview for Horizon Forbidden West and a 15-minute vertical slice of Ratchet and Clank: Rift Apart.
What Will Be Shown in July's 'State of Play'?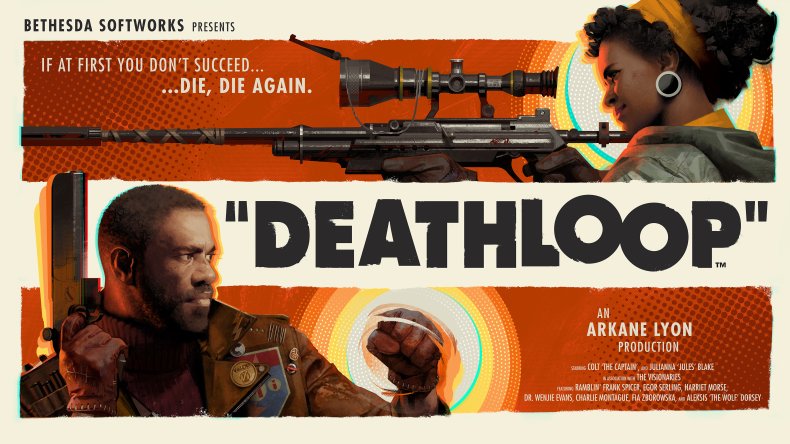 July's "State of Play" will be focusing on the time-bending shooter Deathloop, which is interesting when you consider that the game is developed by Arkane Studios, now a subsidiary of Microsoft. Despite the acquisition, Deathloop will still be arriving exclusively on PS5 and PC when it releases in September, making it the next major title scheduled to hit Sony's console.
For those who are unfamiliar with the premise, Deathloop puts you in control of an assassin named Colt who is sent on a job to the hedonistic party island of Blackreef. This resort has special temporal properties that cause the events of the day to reset once it is over, à la Groundhog Day, meaning that the festivities are basically never-ending and that vacationers are free to do whatever they want without consequence.
Colt has been assigned eight targets on the island and must kill all of them in a single day, otherwise the cycle will reset. Perfecting the operation will require multiple tries, as you will need to learn the sequence of the time loop and everybody's individual behaviors. The more attempts you have, the more you will learn about the scenario until, eventually, you are able to execute the whole thing with Swiss-watch precision.
A key selling point for Deathloop is that players will be given free rein to complete objectives however they see fit. According to the official PlayStation blog, this aspect is going to be showcased in great detail at tomorrow's "State of Play."
The post reads: "In this extended gameplay sequence, we'll see Colt use his abilities to stealthily skulk across rooftops... or go in guns blazing to create a whole lot of mayhem. Lots of options available on Blackreef Island."
In addition to the Deathloop preview, Thursday's "State of Play" will also include updates on a number of various indie and third-party titles. The blog post does make a point of specifying that there will not be any news related to God of War, Horizon Forbidden West or the next generation of PlayStation VR.
How to Watch July's 'State of Play'
The Deathloop "State of Play" livestream will begin at 5 p.m. ET on Thursday July 8. It is scheduled to last for 30 minutes.
You can watch the whole thing live on PlayStation's official Twitch account or their YouTube channel. If you decide to go with the latter, then you can actually set a reminder by scrolling down to the upcoming livestreams playlist.
In related news, EA will be hosting their own "Spotlight Presentation" Thursday at 1 p.m. ET. This panel will feature in-depth discussions on the future of Apex Legends and what is to come with Battlefield 2042.
Deathloop is coming to PS5 and PC on September 14, 2021.