Playwright Bess Wohl Arrives on Broadway With 'Grand Horizons'
Since Bess Wohl's New York debut in 2014 with American Hero, she has moved quickly and easily from emerging playwright to rising young star. That rise has been particularly steep—or at least noticeably steep—in the past year with three high-profile, New York productions, starting with Continuity, which was produced off-Broadway last May at the Manhattan Theatre Club. The dark comedy about an ecological disaster film that is set in the Arctic but is being shot in the New Mexican desert. It features the smart, funny dialogue and thoughtfully worked-out plotting that she has become known for. Almost from the beginning as a playwright, Wohl has demonstrated a particularly talent for seamlessly weaving serious issues into seemingly casual and comedic banter.
Starting out as an actress probably helped. Wohl studied acting and gave that a shot, getting TV work several shows and movies, including CSI: NY and Law & Order, until she says, she "finally found a career that could get [her] less money."
A major turning point occurred in Wohl's life after "I came back to New York from L.A. and I said, 'I can't keep both these things up.' I am not the type of person who can juggle a lot of things at the same time. Even a 15-minute audition is like three days of your time: You have to prepare; you have to do it; and then you have to mentally recuperate from the humiliation that just occurred."
The move over to playwriting from acting was not difficult. "I think it's an easy transition," she says. "As an actor, you think about character, about parts you would want to play. You read a lot of plays. You sit backstage, and you listen to a play over and over again. And you start to diagnose what you think is working and suddenly you start thinking like a writer."
Who's in Charge
After American Hero, she had a breakthrough with her off-Broadway play Small Mouth Sounds, which was a critical and popular success.
Continuity also has an element that Wohl has explored almost from the beginning: authority figures who absent themselves or just go missing. In American Hero, the owner of a fast-food franchise disappears, leaving the underlings to run the show. "It's true in Small Mouth Sounds also," she points out. "There is a guru figure who is never seen. I think it's a rupture in the order of things. That can lend itself to comedy or tragedy, but it is dramatic. The person in charge has abdicated. The order of the universe has been put out of place somehow. The things we are supposed to be looking to for answers no longer provide them."
This is even more overtly dramatized in Make Believe, which Second Stage produced off-Broadway this past summer. In that play, both parents disappear for a week, leaving their children to, in effect, play house but for keeps. The first act features all children. In the second act, the characters, now adults, reveal what really happened during that week.
Make Believe was born of a desire Wohl has to tell the stories of "people whose stories are not typically at the center of a play. How can I make them narrators of their own stories, rather than cast aside? I was frustrated with how the kids always sort of ran through the play as an amusing distraction for a minute—like Doll's House. You can just feel the child wrangler backstage, grabbing them. The first version of it was going to be a play only about children, but I am so glad I added the second half with adults. It made it these two small plays that worked together."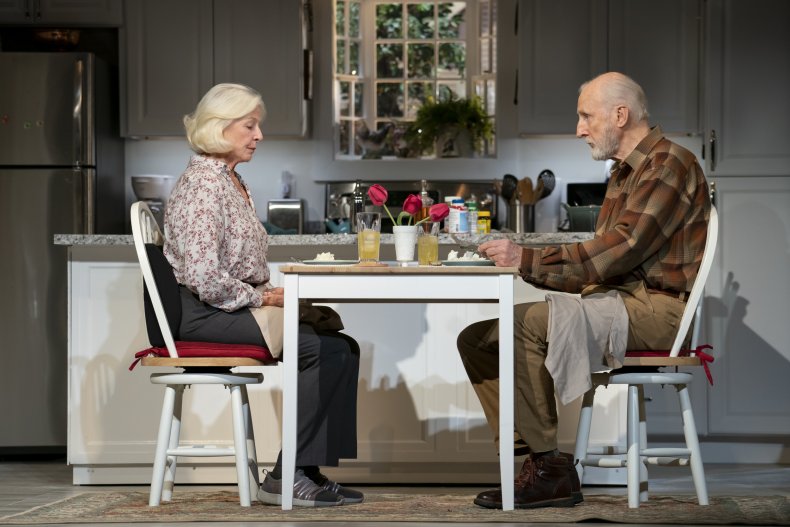 The flip side of that desire is Grand Horizons, which is Wohl's Broadway debut. This is a play about seniors living in the titular retirement community. It was co-commissioned by Second Stage and the Williamstown Theatre Festival. Wohl was not commissioned to write a play for what some might call the base audience of Williamstown, i.e., seniors and retirees. When she hears that, she laughs and says, "I was warned not to write a play about older people. The minute I am warned not to do something it's like the only thing I have in my head."
For Wohl, that kind of resistance becomes a brace she can use to push off and give her more strength to catapult the plot much farther and deeper than she might have with total freedom.
"That reverse psychology works really beautifully on me."
She also notes how, too often in plays about seniors, "a character has dementia or Alzheimer's. They're off mumbling in a corner the entire time. And that's partly true, but there is a lot more to that experience, and I wanted to see what I could find there."
The Gray Divorcees
Inspiration for a play, Wohl says, "comes from many sources. And with Grand Horizons, I had witnessed in my circle of friends that a bunch of parents of friends—not my own—were going through divorce. And I saw that there was this cultural phenomenon. It even has a name: gray divorce." At this, she laughs. "I know: everything has to have a name. People getting divorced later in life. And the more you talk to people, the more you see it: I was talking to a doctor recently who said, 'Oh, all my old patients are starting to want to get divorced.' This sense of not wanting to accept less than perfect happiness, that there is another sort of bend in the road of life that you find. Those stories started to inspire me."
The dramatic hook for Grand Horizons comes early. After a silent pas de deux in which Bill and Nancy French, played, respectively, by James Cromwell and Jane Alexander, set a table in a routine so mindlessly mechanical it evokes images of Charlie Chaplin threading through the cogs in Modern Times, Nancy announces that she wants a divorce. That sets off a chain of events in the family in which members seem to talk more at each other than to each other.
Very often in Wohl's plays the conversations that people don't have are at least as important as those they do have. This is certainly true of Make Believe and Grand Horizons. In Act Two of the former, it seems like one revelation follows another and another and another. All those unspoken conversations, questions not asked, feelings not shared from Act One come out in devastating detail. That the audience does not feel betrayed—for the withholding of facts—or bludgeoned by those facts, is testament to Wohl's skill as a dramatist.
Grand Horizons is even more subtle in that regard. Listening to the 40-ish Brian French, played by hilariously by Michael Urie, rant about family values while he is simultaneously picking up men on the internet reveals a disconnect that he has with his family and with himself. He seems to long for an Ozzie and Harriet family that never existed, certainly not for the Frenches.
Ben French, Brian's bother played by Ben McKenzie, and Jess, his very pregnant wife who is played by Ashley Park, have a series of moments—talks would be overstating it—that make one wonder if their relationship is not headed in the same direction as Bill and Nancy's. Jess' pregnancy brings their problems to the surface. Wohl was pregnant when she was writing this and so brought some very specific insights into Jess's mindset.
"Her sensitivity is way up already because of where she is at this moment in life," says Wohl. "And then she comes into a situation where she is seeing this relationship that is so unsuccessful in so many ways and she is thinking, Is that going to be us?"
By the same token, Wohl continues, "Ben is thinking about growing up in a household where not a lot of emotions were talked about, and how not a lot of communication happened and how is he going to model something different for his child."
Wohl then muses, "My hope for the characters, if I were friends with them, which I kind of feel like I am at this point, would be that the experience of having been through this divorce conversation of Bill and Nancy will catapult them into being better parents—communicating more and sort of finding a more authentic way of living with each other."
Emissaries From a World of Reality
Every Wonderland needs an Alice and Grand Horizons has two. Tommy, Brian's pickup played by Maulik Pancholy, and Carla, played by Priscilla Lopez, Bill's new-ish girlfriend.
"I think they each, in different way, bring perspective into the play, a different lens to the situation and a different piece of the conversation into the dialogue. At one point, when Tommy says to Brian, 'I think you're being a little selfish.' The whole play kind of shifts.
"I think we all have this myopia in families of 'this is the way we do things.' I think Bill and Nancy and the Frenches are a seemingly normal family—to the outside world. Another thing I am interested in his how bizarre and surreal and absurd seemingly normal families are."
For Wohl, "The idea is that we are all in this sort of dance, this relationship. We are not even aware that we are really in it. We find this parallel existence. To me, the silence of the beginning of the play is in opposition to the conversation at the end. They are alone at the very beginning of the play at the very end. It intentionally bookends with the difference between where they are at the beginning and at the end.
"The question is whether they are going together back together, but they are at least talking. For the first time, they are having a conversation. [Whether you think they do or no] is the Rorschach test of where you are on relationships. What I am interested in that they just see each other in a new light."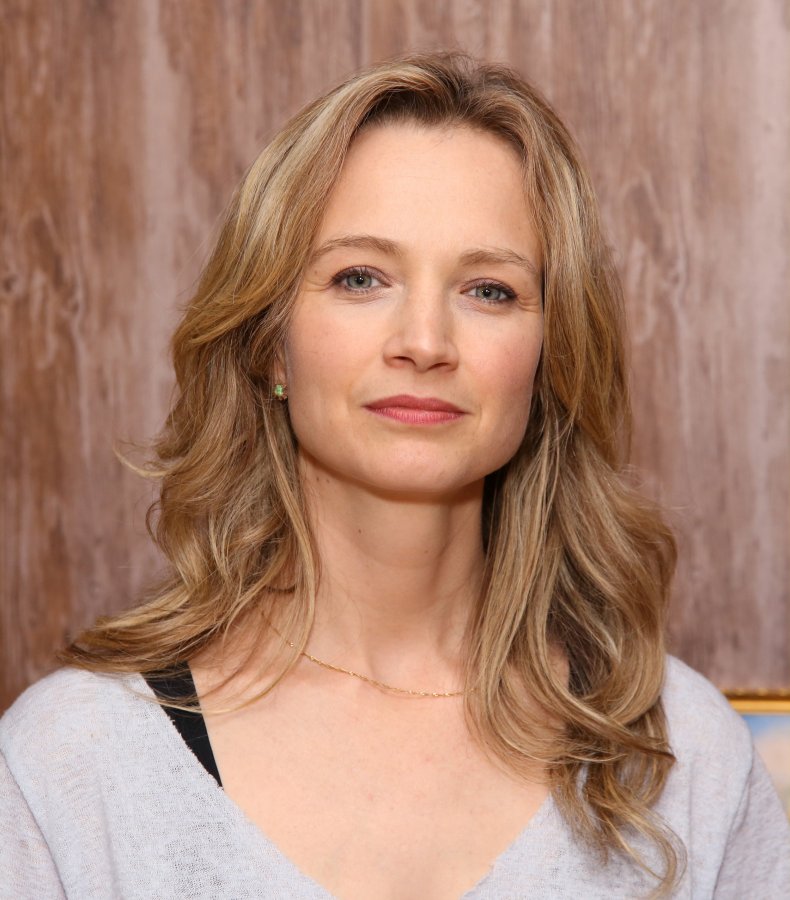 Three major New York productions in such a short stretch of time is a big deal in the theater world. But Wohl sees it as fortuitous that it all has come together now. "You get a few commissions, and you have a few things in process. For me, it was really was a coincidence as to how people's schedules aligned. Continuity I had written earlier, and I could have done it earlier, but I was waiting for the director Rachel Chavkin to have a hole in her schedule to do it—between Hadestown and her summer stuff," which included a musical adaptation of Moby-Dick at American Repertory Theater, in Cambridge, Massachusetts. (Note: If your schedule involves waiting for Rachel Chavkin to be available, you have jumped more than a few rungs on the theatrical corporate ladder.)
As Wohl is putting the finishing touches on Grand Horizons—"I plan to use every minute of rehearsal time"—she's asked if she thought anything was particularly special about having a Broadway production. She had to think about it for a minute and then said, "It's great. It's a bigger space and it's a bigger theater, so the feel of a play is different from an artistic point of view. Especially in that theater: It has such a large space, and you get some really big, fun laughs. And you wouldn't get that in a smaller theater. Everything else? I don't know. I think you just want to make a good play wherever you are."
And for foreseeable future, "wherever" will be on some of the more prestigious stages in the country.