Last week, Merck CEO Kenneth C. Frazier announced his plans to retire in the spring. While the business community celebrates Frazier's success and industry leadership, many of us will also mourn his departure. Frazier is one of only four Black Fortune 500 CEOs.
For a few brief months, once Roz Brewer begins her tenure as CEO of Walgreens Boots Alliance and before Frazier steps down, that number will rise to five. Brewer's recent appointment was a win long overdue. Yet, again, the news is bittersweet. She will be the only black woman among female Fortune 500 chiefs, which reached a record high of 41 last November.
As we mark another Black History Month, headlines like these are fresh reminders that so few Black professionals hold seats of power. The C-Suite is indeed rare air. It seems the glass ceiling shatters only to be swiftly restored by so many invisible hands, as if prefabricated and in easy supply.
For this reason, it is painfully frustrating when people ask, "Why are there so few Black CEOs?" For those of us tasked with providing an answer—and it's often Black professionals to whom this question is directed—it's as if the world is weaponizing ignorance of racism against us. The question is aging poorly because the answer is abundantly clear.
At Coqual, our 2019 Being Black in Corporate America research found that despite higher levels of ambition, Black professionals face bias and disproportionate barriers to success and advancement in the workplace. On average, 58 percent of Black professionals in the U.S. experience racial prejudice at work, and in some regions it is far worse (79 percent of Black professionals in the Midwest, for example).
Black professionals are 30 percent less likely than their white counterparts to have access to senior leaders at work. Nearly one-third say their colleagues underestimate their intelligence. Nearly one in five feel that someone of their race or ethnicity would never achieve a C-Suite or CEO role at their company.
Bias and lack of access make for a narrow path forward. It's hard to be what you cannot see.
The reality is, underrepresented groups often see their contributions devalued in corporate spaces. Black leaders are far more likely to have their competence questioned, especially as we advance into executive level roles.
As a professional who spent more than a decade on Wall Street, I know what it means to be "the only": the only woman, the only Black body, the only LGBTQ professional in a room.
As I advanced in my career and rose through the ranks, I witnessed an almost contagious dismissal of professionals of color and women.
I recall when a colleague—a seasoned equities trader and woman of color—raised her hand for an open senior management opportunity and was told by the head of business, "We need a white male in this seat." In those exact words. Translation: She was disqualified not for lack of credentials, expertise, or performance, but due to a definition of leadership that was linked inextricably with being white and being a male.
Time and again, Black and brown communities receive and digest messages communicating that our contributions are worth less, that our lives have less value.
In the aftermath of the insurrection at the U.S. Capitol, I find it difficult to shake images of citizens turned rioters storming one of the most secure structures in this country, proudly displaying symbols of hate: Confederate flags, shirts bearing "Camp Auschwitz" and hand gestures signaling white power.
Despite ample warning, the police did not manage to stop the mob from entering the Capitol. They broke windows, attacked officers, damaged property—and were still given space and time to take selfies as they pranced through the building.
The world reacted—many corporate CEOs, too, rushed to condemn the attack on American democracy. But the ultimate statement had been made. The message could not have been more clear; even while committing the most extreme acts of violence and threat, white bodies benefit from disproportionate privilege. They benefit from the privilege of safety.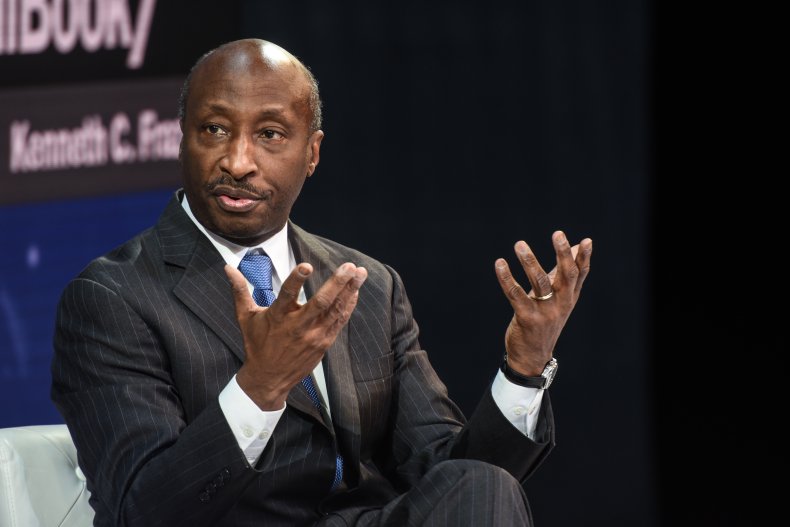 We exist in a country divided. When we open our eyes and connect the dots, it is not necessary to ask why there are so few Black CEOs.
First and foremost, we must collectively acknowledge bias and structural barriers that impact the lives of so many. Fixing a problem this deep, and building a pipeline of leaders, will take intentionality and commitment to change.
But I do believe we are in a moment of cultural transformation.
We now have a president who is setting a new tone. Through a series of executive orders, the new administration has put forth unprecedented support for greater equity and equality in our institutions.
Corporate leaders have a critical role to play, and they are stepping up to denounce injustice. During this most recent reckoning on race, hundreds of companies have pledged to address systemic racism and inequity with a sense of urgency we haven't seen before.
I do not suffer any delusions that expanding the pipeline of Black CEOs will be easy. Change requires sustained commitment. It requires holding corporate boards and current C-Suite leaders accountable for that change. There can be no quantum leap forward. No short cuts. We're already behind. Corporate leaders spend years, even decades, grooming protégés and preparing their successors.
At Coqual, I am fortunate to lead a passionate group of people who are committed to diversity, equity and inclusion, to advancing research that supports corporations create a more equitable workplace.
We envision a future in which chief executive ranks are replete with diversity of all kinds. A future in which a retirement is simply a celebration of legacy—not a lament at losing a precious corporate role model for Black professionals.
We can get there, but only if we ask the right questions.
Lanaya Irvin is CEO of Coqual, a nonprofit think tank dedicated to workplace diversity, equity and inclusion. Her background includes more than 10 years on Wall Street, where she worked in global finance. Irvin is a longtime leader in advocating for LGBTQ rights and equity in the workplace.
The views expressed in this article are the writer's own.