'Please, Don't Put Me on Me Too,' Bill Cosby Asks Female Reporter at Dinner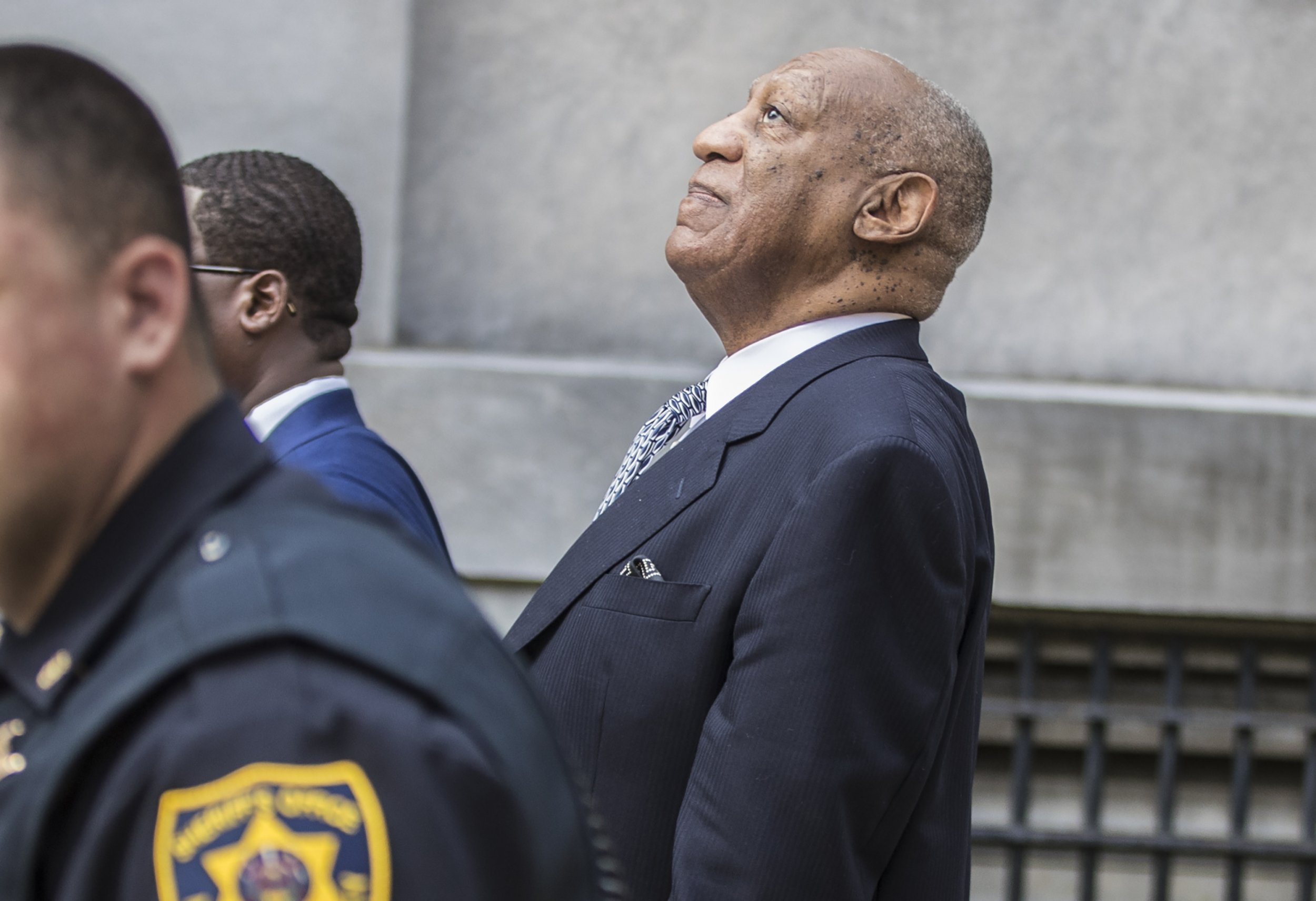 At a dinner in Philadelphia on Thursday, comedian Bill Cosby asked a female reporter not to turn his handshake into a "#MeToo" moment, right as he prepares to go to trial for alleged sexual assault.
"Please don't put me on MeToo," Cosby said to a female reporter as he shook her hand, according to the Philadelphia Inquirer. The dinner was for Cosby, his publicist and members of the media they invited, and "was a decidedly odd affair," theInquirer reporters wrote.
The 80-year-old entertainer will be facing a retrial in April for the alleged assault of Andrea Constand, the woman who says Cosby drugged and sexually abused her in his home in 2004. In the summer of 2017, jurors reached a deadlock and a judge declared a mistrial. When a reporter asked him about it on Thursday, he responded, "We're ready."
Constand is one of over 50 accusers who have come forward since 2014. Cosby claimed the incident was consensual sex, and that he had given her an herbal remedy. A former basketball star, Constand came forward in 2005, but a district attorney declined to pursue charges. The trial will take place in April in Norristown, Pennsylvania, and a jury will be selected from Allegheny County.
Cosby doesn't intend to testify, according to a Sirius XM radio interview he gave in May last year, in which he also suggested that racism could have played a role in the growing controversy surrounding him.
News emerged in November that Cosby had paid millions of dollars to Constand, according to a lawsuit filed in Philadelphia Common Pleas Court. Cosby has been the subject of national controversy and has not emerged publicly often since the allegations came to light.
At the time the allegations, President Donald Trump tweeted of the former actor, "I am no fan of Bill Cosby but never-the-less some free advice - if you are innocent, do not remain silent. You look guilty as hell!"