'Please Sue Me': MyPillow CEO Mike Lindell Welcomes Dominion Lawsuit Over Election Claims
MyPillow CEO Mike Lindell has said he welcomes litigation from Dominion Voting Systems after the voting machine company informed him of its intent to sue him over his public and unfounded claims that their machines allowed widespread fraud in the 2020 presidential elections.
Lindell, an ally of President Donald Trump, and other Republicans have repeatedly stated that Dominion's voting machines helped steal the election in favor of President-elect Joe Biden.
"Despite knowing your implausible attacks against Dominion have no basis in reality, you have participated in the vast and concerted misinformation campaign to slander Dominion," stated a December 23 letter to Lindell from Dominion's legal representatives, the Clare Locke LLP law firm. "You have positioned yourself as a prominent leader of the ongoing misinformation campaign.... Litigation regarding these issues is imminent."
The New York Times first reported on the cease and desist letter on Monday.
In response, Lindell said, "I welcome Dominion to sue me. I welcome it. Please. Please sue me... and then you can show us all about your machines," according to Forbes.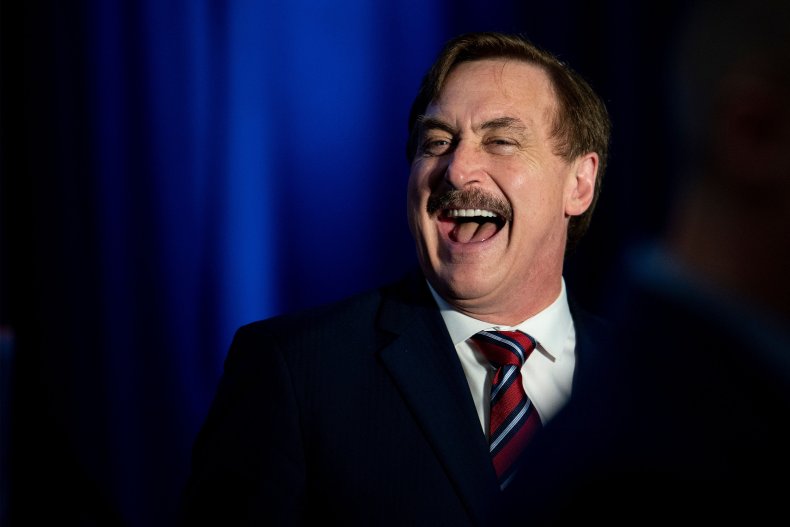 The law firm told Lindell that it sent a similar letter to former Trump campaign attorney Sidney Powell. Powell has claimed that various Democratic and Republican candidates had paid foreign Communist governments to rig the voting machines to switch votes from Trump to Biden. She also claimed a similar vote-switching scheme helped other political candidates to win their election races.
"Dominion formally demands that you cease and desist making defamatory claims against Dominion and preserve and retain all documents relating to Dominion and your smear campaign against the company," Dominion wrote to Lindell.
The letter directed Lindell to preserve any sort of communication he may have had with others about his claims against Dominion, including all communications Lindell might have had with Powell, Trump's personal attorney Rudy Giuliani, Trump campaign attorney Jenna Ellis, Trump-supporting attorney and conspiracy theorist L. Lin Wood.
A January 8 follow-up letter from the law firm to Lindell said, "[You have] leveraged your significant social media following to inflict the maximum amount of damage to Dominion's good name and business operations."
There is no public evidence that Dominion Voting Machines were manipulated or pre-set to switch votes in the November 2020 election.
On January 15, the conservative website, American Thinker, apologized for its series of articles accusing Dominion of participating in a vast voter fraud conspiracy.
"These statements are completely false and have no basis in fact. Industry experts and public officials alike have confirmed that Dominion conducted itself appropriately and that there is simply no evidence to support these claims," the site's co-founder, publisher and editor Thomas Lifson wrote.
Newsweek contacted Lindell for comment.