For the fourth consecutive time, California Gov. Gavin Newsom's wine shop, PlumpJack, has been burglarized.
On Tuesday, local police responded to an alarm that was going off at the shop. Once police arrived they discovered a broken storefront window, but no suspects were inside the store.
Newsom's wine shop has been a constant target for thieves, according to San Francisco Police Department spokesman Adam Lobsinger.
"Gavin Newsom's wine shop in the Cow Hollow neighborhood has been subject to multiple break-ins over the course of the pandemic, including three other attempts this year alone," Lobsinger told the San Francisco Chronicle.
"Police have responded to at least three previous burglaries at the Cow Hollow store in 2021," Lobsinger said.
Prior to Tuesday's incident, thieves broke store windows once in February and two more times in April.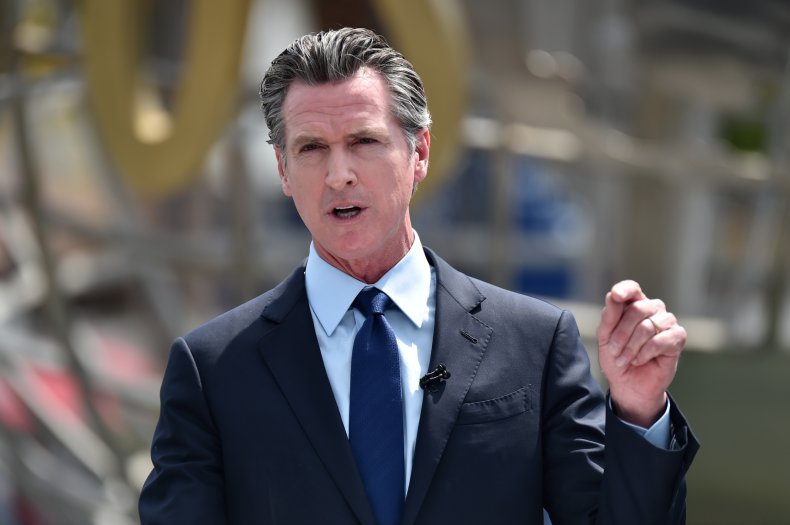 Other businesses in the area have been subject to vandalism since the start of the pandemic as well, according to Lobsinger.
Amanda Michael, proprietor of nearby toy store Toy Boat café spoke about the recent break-ins her store has experienced as well.
"It's so frustrating, I don't know whether to laugh or cry," she said. "When you're running a business in San Francisco, you get used to shoplifting or the occasional act of vandalism. But this was disturbing and senseless, and I would be very surprised if it was a coincidence. It's just a little bit creepier because it feels targeted."
The thieves stole a number of popular toys out of the store with varying value amounts.
"They stole our big Godzilla, which was one of our best toys here, and a bunch of other little trinkets," said employee Shaye Hesford, who worked for the shop when it was run by a previous owner. "It's just sad. Why toys, you know? I think people think it's easier to steal from a local family-owned business because they don't know if there's cameras here. It's more of a sly kind of theft, and it's hard to trace back."
In 1992, Newson started PlumpJack, a wine and hospitality group, but ceased involvement in 2004 once he became mayor of San Francisco. He also sold his share of the businesses to American businessman Gordon Getty for $1.7 million but maintained control of the assets.
While he was governor, Newson put his wine and hospitality companies in a blind trust run, which was maintained by a family friend. Both Newsom and his wife, Jennifer Siebel Newsom, have accumulated millions of dollars from their stakes in the companies in recent years, according to their tax returns.