Watch Episodes of 'Classic Doctor Who' and 'Antiques Roadshow' on Pluto TV's Free Channels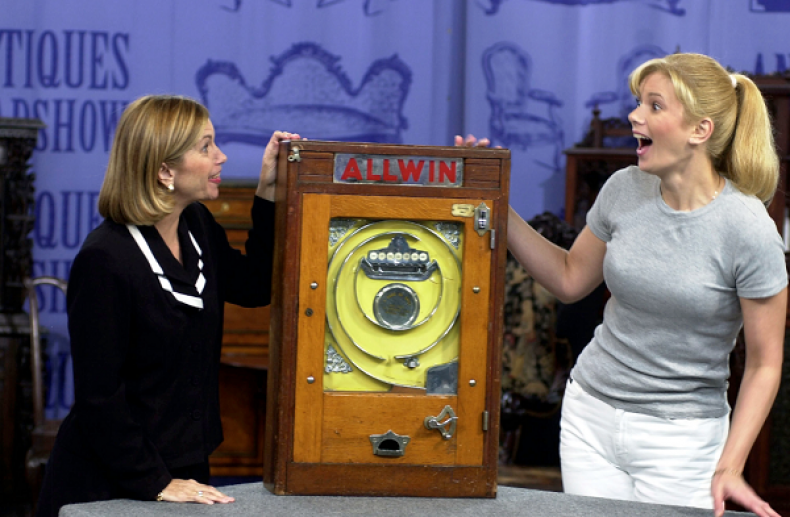 There's so many reasons to love Antiques Roadshow.
Its starts when an antique owner debuts some interesting artifact that once belonged to their grandmother's grandmother or some distant relative like a dazzling emerald necklace, a porcelain China Doll or a vintage metal lunchbox that makes you say "ooh" with fascination.
The history lesson that comes with every critique of an antique is equally intriguing. How enthralling it is to watch a poised appraiser become giddy with excitement as they so animatedly owners on the origin of some incredibly old collectible. Then comes the best part: The sheer disappointment that settles on an antique owner's face when they discover their beloved family heirloom isn't as monetarily special as they thought. It's not the original, or it's made with materials that haven't appreciated much over time and it's worth all of $50. Oh, the heartbreak! Of course, there are those times, every once in a while, when collectors learn they're actually sitting on a goldmine.
Whatever the outcome, watching owners present their items to appraisers on Antiques Roadshow has become a favorite pastime for many viewers, and now folks will be able to take their binge-watching of the show to the next level thanks to Pluto TV. The free streaming service launched a new pop-up channel specifically for Antiques Roadshow, according to a Variety report on Tuesday. Viewers will be able to tune into more than 300 episodes of the U.K. version of the show, which will rotate quarterly on the streaming network. The channel comes as part of a new content-licensing deal Pluto TV made with BBC Studios.
Antique Roadshow isn't the only show landing a dedicated channel on the network.
Classic episodes of Doctor Who are available for streaming on Pluto TV through VOD service, inclduing 600 episodes from the series' earlier franchise that aired between 1963 and 1989. However, the network will also unveil a pop-up channel featuring 200 classic episodes of the BBC series in June. The collection will feature various sagas of the show including the 1963 series introduction, The Dalek Invasion of Earth, with the first Doctor of the franchise, William Hartnell. Other seasons include The Deadly Assassin, The Ark in Space, The Robots of Death, EarthShock, The Caves of Androzani, Planet of the Spiders and Terrors of the Autons.
The new channels on Pluto will be available for streaming for free. The network already hosts thousands of shows on its platform through deals with 150 content-licensing partners comprised of studios, TV networks and publishers like Lionsgate, MGM, CBS, Discovery, CNN, Conde Nast and Meredith.