Connecticut Woman in Serious Condition after Being Mauled by her Four Dogs
A Connecticut woman narrowly escaped death after she was brought to the ground and "completely mauled" by four large mastiffs—all belonging to her.
Patty Collins, of the Terryville region of Plymouth, was attacked just outside her home in Eastview Road Monday afternoon and is recovering from her wounds in a local hospital.
A neighbor who witnessed the mauling and called 911 told Fox61 News that they believed the woman was simply playing around with the dogs before realizing the severity of what was going on.
"I thought she was horsing around with them, but I didn't realize she was screaming," said the 911 caller, who asked not to be named. "And, right now, I looked through a pair of binoculars. She looks like she's torn up."
Once officers arrived, they were forced to react quickly and shoot at the dogs while attempting to separate them from Collins, Sergeant Randy Foster of Plymouth police said, reported WTNH News 8. One of the dogs is also said to have attacked an officer while helping load Collins into an ambulance.
Sgt. Foster added that the measure was taken not only to protect Collins, who is in her 40s, but also to protect the surrounding area as the dogs were running around while local school buses were dropping children home.
"The animals weren't secure right away, so we wanted to make sure with the school bus coming home," Foster said.
Three of the dogs were killed at the scene, while another was taken to VCA Bristol Animal Hospital.
"Due to her serious injuries, the decision was made to euthanize her," Dr. Robert Stone, a veterinarian for the hospital, told Fox61 News.
Following the attack, Collins was taken to Waterbury Hospital and was transferred to Yale New Haven Hospital where she remains.
Jacqueline Collins, the victim's mother, said: "They got her arms and they got down at the stomach."
Megan Soucy, a niece of Patty Collins, added that she was still baffled as to why the attack took place.
"I've slept over the house and I've had like three of them (mastiffs) on top of me," she said. "They're super nice dogs. There's no reason why that should've happened."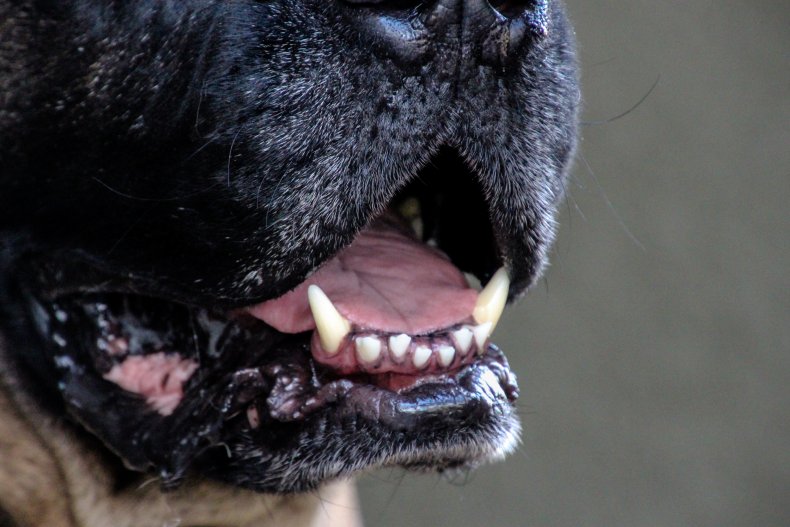 Police said that an investigation is ongoing, however it was not known at this time what caused the attack.
"It was a complete mauling," Foster said. "It appeared that four of the mastiffs that were there took part in the attack."
The family is said to have owned six dogs.