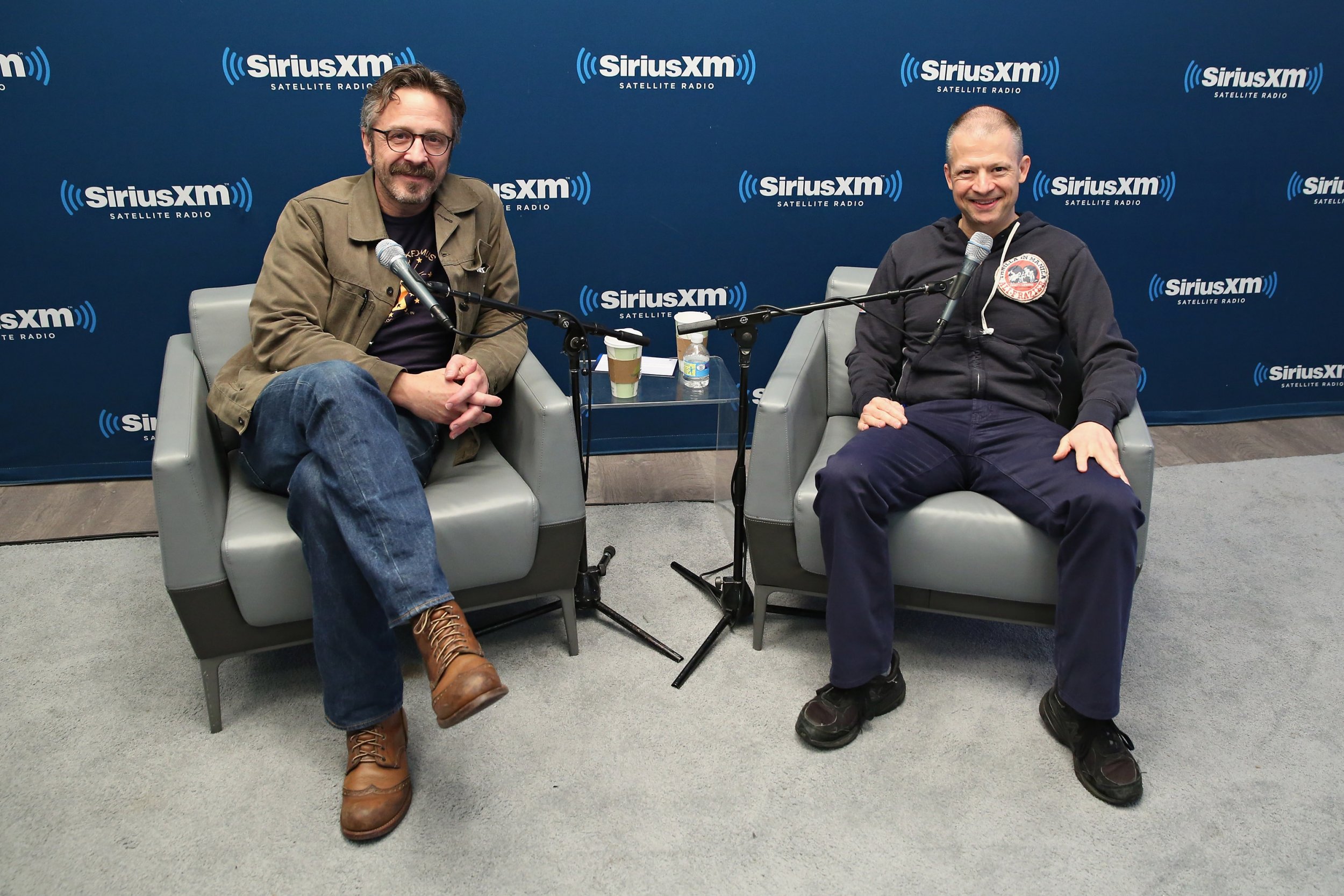 In the 1930s, families would gather around the radio and listen to their favorite programs. In the days before TVs became a household staple, thousands of Americans would anxiously await public radio shows such as Amos 'n' Andy, Adventures of Ellery Queen and President Franklin D. Roosevelt's "fireside chats."
But in modern times, the broadcast radio industry has struggled to keep mass audiences entertained—not because of a lack of programming, though. There are still hundreds of AM/FM and satellite stations that provide talk, news or music. However, as digital media continues to reshape our listening and viewing options, podcasts—audio programs made available in a digital format for download—have rapidly gained in popularity.
While AM/FM radio stations can sometimes be limited and incredibly censored, in the wonderful world of podcasts, anything goes. There are talk shows, music shows and timeless story-telling programs for just about any and every possible topic suitable for audio lovers of all tastes. And yes, listeners can still tune into some of their favorite shows like, for instance, NPR's This American Life, thanks to their highly rated podcast productions.
The best part about podcasts? Many of them are available on the Podcast app (on iPhone or Google Play Music on Android) for free. What's even better? You can listen to them whenever you please on a smart device or computer.
"Anyone who has a sense of curiosity and who loves great storytelling [will enjoy podcasts]," Matthew Lieber, co-founder of podcast production company Gimlet Media told Newsweek recently. "What we find is that a lot of our audiences listens while they're doing something else. So they listen on their commute, they listen when they're working out, when they're cooking and it's a great way to have a companionship experience where you're hanging out with someone on the other end of the podcast. And it's almost like hanging out with a best friend while you're doing something else."
As more and more radio listeners start to make the switch to digital, podcasts are becoming an increasingly popular outlet for audio broadcasting, especially among Generation Z—people born after 1995. Whereas only eight percent of people 12 to 24 years old consumed podcasts within a week back in 2015, more than 15 percent were receiving weekly audio content via podcasts by 2017, according to Edison Research's The Podcast Consumer 2017 report, released in April.
Meanwhile, a separate New York University Steinhart Music Business Program study also claimed 12- to 24-year-olds were increasingly finding music on digital platforms while radio music discovery was rapidly declining. The study, released in August, said 80 percent of young people used YouTube for music discovery, while 59 percent used streaming service Spotify and 53 used Pandora. Only 50 percent of 12- to 24-year-olds used AM/FM radio to discover new music. Overall, the report predicted only 40 percent of Generation Z would consume AM/FM radio by 2020.
With hundreds of available podcasts ranging from lifestyle, politics and pop culture, figuring out which ones are worth listening to can be an overwhelming challenge for podcast newbies. But in the same way discovering music channels or a talk-radio show may take a few clicks of the dial on an actual radio, podcast users have the similar option of exploring shows on their smart devices, too.
"One thing is that I go to trusted purveyors of great shows. So if NPR launches a new show, I'm going to check it out. I may not become a subscriber. I'll check it out. If I see that it has their stamp of approval then I know that its quality and it has integrity. Same for The New York Times. And same for Gimlet, but I'm obviously biased," Lieber said. "And then the other place I look for podcasts is through my friends. A lot of times I find out about shows through my friends and from social media."
Another way podcast newbies can discover shows is through iTunes' handy Top Charts section.
"If you open the app, you can go to the charts and you can see what the top trending shows are. And what you want to look for are ones that have lots of reviews and have four and a half or five stars," Leiber said.
To access podcasts on an iPhone or iPad simply download the Podcasts app in the App Store. If you're using an Android, you can access pods via Google Play in the Play Music app.
If you already know the name of the pod you want to listen to, simply hit the search button, type in the name of the show and when it appears, click it. You'll be automatically taken to the show's homepage, where you can read details and reviews as well as subscribe—meaning every new episode will be automatically downloaded to your device for listening.
If you want to take a listen before subscribing, download an episode and play it. Should you decide that it's not for you, simply pause the episode, remove it from your downloads and go back to searching. You also have the option to pause the episode and return to it later, if you choose.
To discover more pods, check out the "Featured" section at the bottom of the app that hosts collections of pods, from "New & Noteworthy" to "Food," and even pods for kids, while the "Top Charts" section will also feature pods that are receiving the most listenership. Android users have access to similar features in the Podcast section under Music Library.
Once you find a show to commit to, the best thing to do from there, according to Lieber, is spread the word.
"When you find something you love," he said, "tell your friends."