Podcasts Took Off This Year. What Will the New Year Bring?
Nowadays, when you pass someone with earbuds in, you have to wonder, is it music they're playing or is it the latest episode of their favorite podcast?
More than a third of Americans have listened to podcasts (112 million).
Fifteen percent of Americans listen to a podcast weekly, loyally following the tales of their favorite voices.
Advertisers are catching on to the value podcasts offer, taking advantage of the fact that two-thirds of podcast listeners responded to podcast ads by buying something.
Listeners trust their favorite hosts, and respond to podcasts' intimacy and authenticity.
More than listener numbers, podcasts turned a corner in 2017, capturing the attention of more traditional platforms, like television, publishing and radio, who see podcasting as a way to grow audiences and to mine for stories.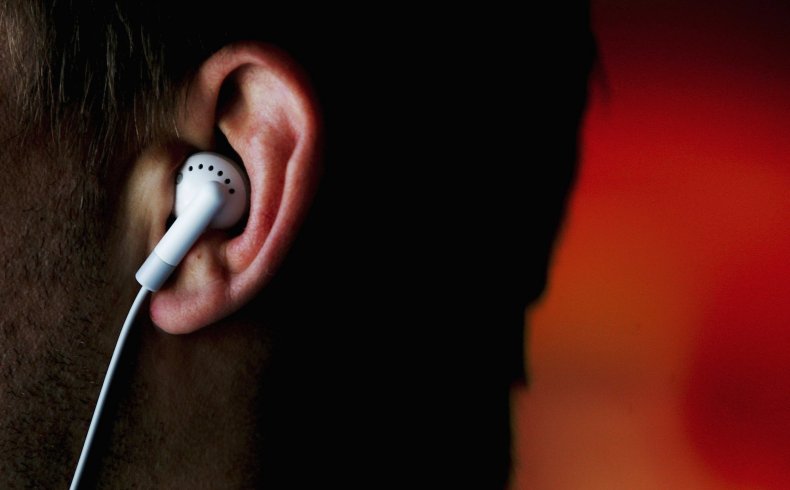 Several significant announcements about podcasts were made in 2017, ranging from more advanced metrics from Apple Podcasts to new original content from audio creators.
You might have had trouble keeping up with everything to do with podcasts over the last year, so remove your earbuds for a moment and take a look at the biggest trends in podcasting in 2017 and what they mean for the future of this burgeoning medium.
Podcasting has always been a way for people to creatively tell stories as there's a minimal barrier to entry and it offers a good way to find niche audiences. Last year, we saw podcasts move beyond listeners' ears and into television and books, with writers, producers and publishers using the stories from podcasts as a way of gauging the popularity of a subject, as well as providing a jump-off point for their own content.
Oxygen sourced Missing Maura Murray , the true crime podcast, for a six-episode television series, which featured the podcast's hosts. In Britain, No Such Thing As A Fish, a fun talk-show podcast, was made into a BBC Television show.
Lore , the podcast that explores frightening history folklore, became an Amazon original series, and Gimlet media's Homecoming is also being developed into an Amazon TV show for Amazon.
This trend isn't just exclusive to television – Blink Publishing in the UK turned Untold: The Daniel Morgan Murder podcast into a book. Los Angeles talent management agencies are getting involved in podcasting – like United Talent Agency 's representation of audioBoom's shows -- and are helping podcasters break into TV and publishing.
The press also saw the value of using podcasts to expand their reach. The New York Times developed their podcast, The Daily , and The LA Times , in partnership with Wondery, developed the Dirty John podcast.
Spike TV took a different approach and used podcasting to promote a controversial documentary series, Time: The Kalief Browder Story. They partnered with true crime podcasts Up and Vanished , Undisclosed , Actual Innocence and Truth & Justice with Bob Ruff to air a podcast roundtable episode focused on the case of Kalief Browder, who was wrongly imprisoned in Riker's Island for three years before being released.
Samantha Henig, The New York Times editorial director of audio, said of The Daily , "Audio is an inherently intimate medium, and 'The Daily' allows listeners to form a much deeper connection with our journalists than they tend to get from print."
Our advertising partner, Russell Lindley, owner and co-founder of Ad Results Media, which specializes in live radio, podcast and YouTube endorsement advertising, has seen an increased number of brands turning to podcasts.
As he explained, "2017 was the first year that Ad Results Media's clients spent more in podcasting than radio — all because the revenue from podcasts is growing so quickly. To put this into context: as podcasts audiences continue to grow, Ad Results Media has seen rates for podcast ads go up as much as 4,000 percent proportionally."
The wider industry's ad revenue reflects this growth: between 2016 and 2017, ad revenue grew 85 percent and is expected to reach more than $220 million by the end of 2017.
Podcast advertising is likely to expand in 2018, thanks to the proven effectiveness of the medium. For instance, 64 percent of audioBoom's listeners have bought a product or service they heard about through an audio show.
It's happening on both sides of the Atlantic, too. Oli Waters, audioBoom's head of UK sales, noted that "while America is a bit further along, podcast advertising in the UK market is also rapidly growing. We're seeing advertisers in the UK test out podcast advertising, and they're seeing good returns."
The podcast industry matured in 2017, most noticeably through an improvement in quality of output and audience measurement metrics. Apple podcasts, which is how the majority of people listen, announced an update to provide basic analytics to podcast creators, giving them the ability to see what part of individual episodes consumers listen to, which parts they skip and when they quit an episode.
The Interactive Advertising Bureau (IAB) went further, developing measurement guidelines for podcasting.
To paraphrase the owner and co-founder of Ad Results Media, Russell Lindley, podcast advertising has always been a place for experimentation and we should be careful that the use of metrics doesn't put an end to that creativity.
While Apple Podcasts is the key distribution platform for podcasts, we saw many new entrants in 2017. Castbox, Deezer, iHeartRadio, RadioPublic and Spotify all announced plans to begin distributing podcasts this year, though so far the new entrants, combined with other, smaller distribution platforms, represent just 12-30 percent of where people are listening.
We observed three new trends in podcasting in 2017:
1. True Crime Still Rules
True crime podcasts have consistently topped the podcasting charts since the debut of Serial in 2014, and they still dominate. New entrants like Dirty John and S-Town did particularly well, while My Favorite Murder attained cult status.
According to our research, analyzing Twitter for emotional sentiments of podcast genres, crime podcasts are the most-tweeted-about genre. An unlikely fact: Crime shows make Twitter users the happiest compared to all other major genres, including politics, comedy, sports and more.
2. Political Podcasts Exploded
Given 2017's tumultuous political events in both the US and UK, it's no surprise that political podcasts erupted this year. Crooked Media's Pod Save America found their footing in Americans' disappointment in the result of the 2016 election. In Britain, Remainiacs , the unashamedly anti-Brexit show also displayed a disenchantment with election results.
3. Audio Fiction Continued to Grow
2017 saw a rise in audio fiction podcasts, from Deliberations , which took listeners inside a fictional jury room, to Mission to Zyxx, a sci-fi improv-comedy. Alden Ford, one of the creators of Mission, said podcasts give "a lot of freedom to tell interesting stories. Listeners connect with podcasts similar to a live performance."
2017 saw more investments in podcasts from traditional media, more investments from advertisers, more moves towards standardization, more distribution platforms and more original, groundbreaking audio content.
2018 seems likely to continue that successful trend.
Brendan Regan is VP of Content & Partnerships at podcasting platform audioBoom.