Podemos Politician Sparks Outrage Over Baby in Spanish Parliament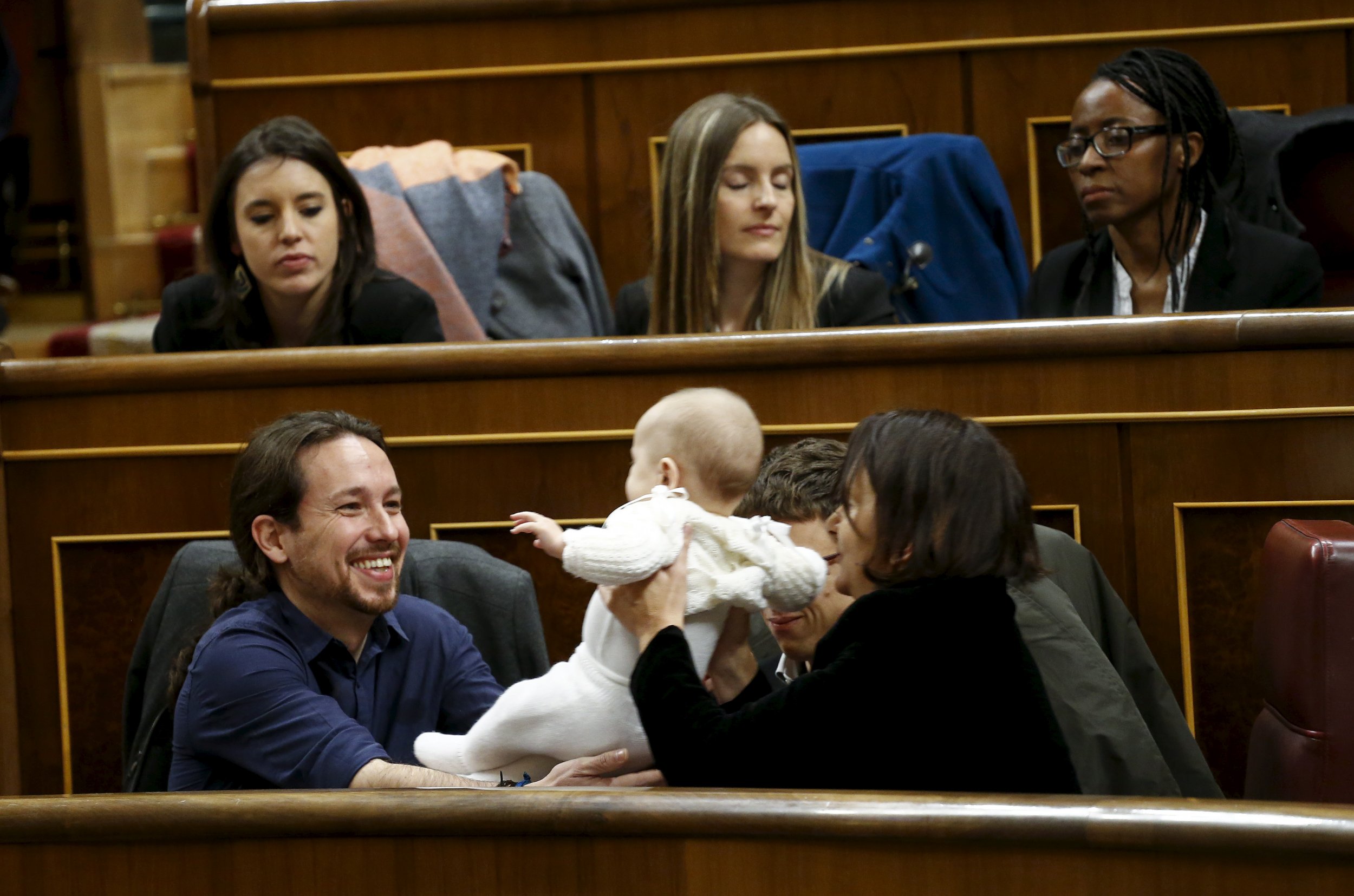 The opening of Spain's new parliament on Wednesday was overshadowed by debates about the presence of a baby in the chamber.
Carolina Bescansa, a new MP for the left-wing Podemos party and an unsuccessful candidate for the role of speaker in the parliament, brought her infant son Diego into the assembly's first meeting after a 2.5-month shutdown following 2015's general election.
Diego immediately became the topic of fierce discussion. Bescansa faced criticism from feminist group Red Feminista, who accused her of using "Maternity as a display element", pointing out that a creche is available to Spanish MPs.
Javier Maroto, a senior official in the conservative People's Party and a former mayor of Vitoria, tweeted that " this is not feminism, conciliation or progressivism."
But many Twitter users pointed to the example of Licia Ronzulli, a former Italian MEP who used to take her daughter Vittoria Cerioli to debates in the European Parliament.
In a 2010 interview with The Guardian, Ronzulli defended her decision from a feminist perspective, saying: "It was not a political gesture. It was first of all a maternal gesture–that I wanted to stay with my daughter as much as possible, and to remind people that there are women who do not have this opportunity [to bring their children to work], that we should do something to talk about this."
Ronzulli on Wednesday retweeted messages of support for Bescansa, including one which said that "nothing happened" when the Italian took her daughter to work "dozens of times."
Ronzulli was not immediately available for comment.
In non-baby related business, the parliament voted in its new speaker, the Socialist Party's (PSOE) Patxi López. Podemos leader Pablo Iglesias told Spanish radio before the vote that he was concerned a deal had been struck between PSOE and the People's Party whereby PSOE would get the speaker's chair, and People's Party leader Mariano Rajoy would take the premiership, according to The Spain Report.
The composition of Spain's government remains contested following an inconclusive general election. Rajoy, the outgoing Prime Minister, wants a grand coalition between his party and PSOE —Spain's two traditional governing parties—as well as the new liberal party Ciudadanos. PSOE's leader Pedro Sanchez would like a coalition of "progressive forces," but Podemos's commitment to allowing a referendum on Catalonian independence is proving to be a sticking point.