Spain's Anti-Austerity Podemos Closer to Coalition Government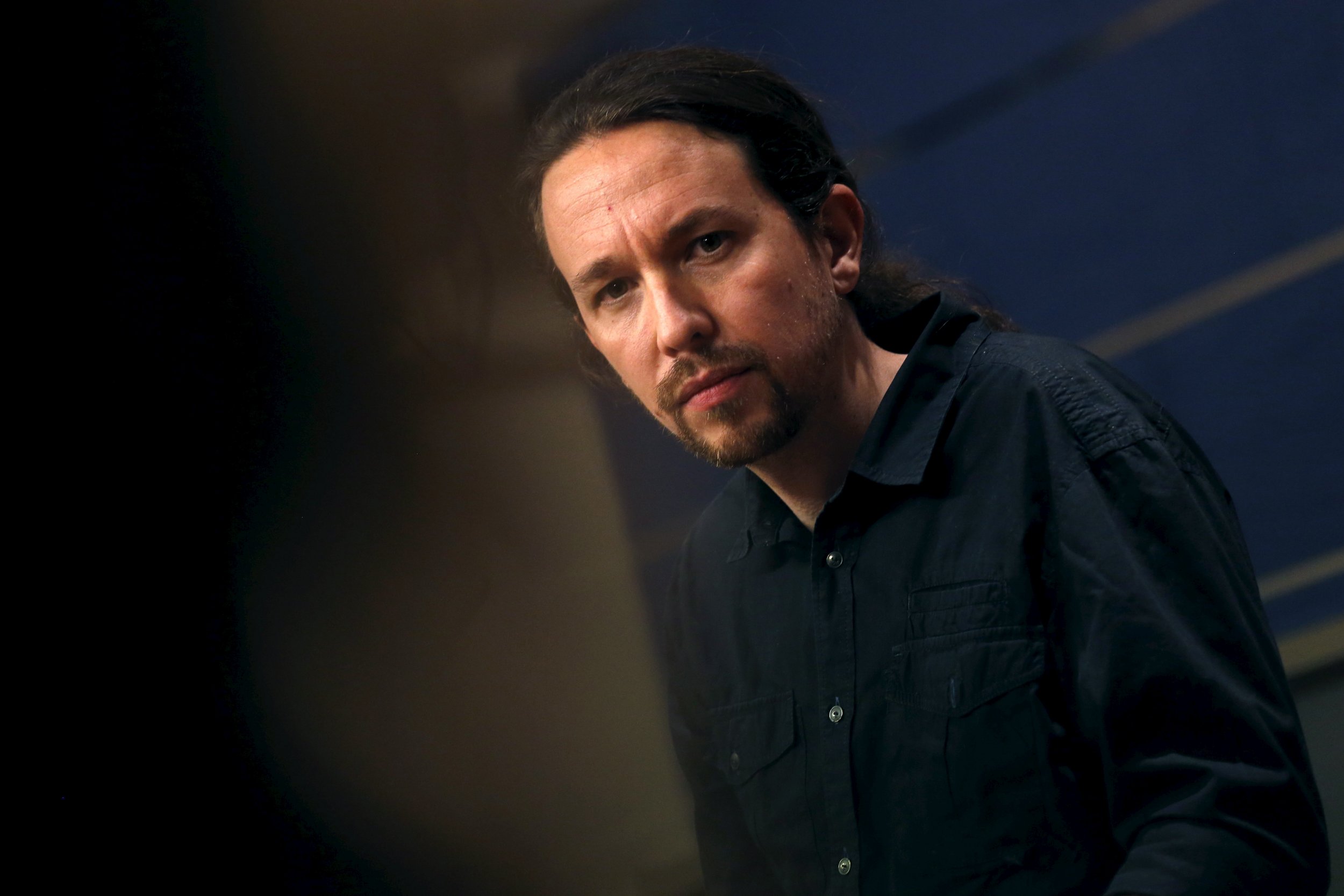 A new poll shows that Spanish anti-austerity insurgents Podemos would come second if a general election were held today, ahead of established left-wingers the Socialists (PSOE).
The survey by the Sociological Research Center (CIS) puts Podemos on 21.9 percent of the vote, behind the conservative People's Party (PP) on 28.8 percent but ahead of the Socialists, who slipped to 20.5 percent from their previous 22.02 percent, Reuters reported.
PSOE leader Pedro Sanchez is set to meet with Podemos on Friday as part of talks aimed at forming a coalition government. Mariano Rajoy, the acting PP prime minister, came first in a general election last year but failed to win a majority, leading to six weeks of deadlock.
Whether Sanchez succeeds in his mission largely depends on whether he can find common ground with Podemos, with whom he disagrees on several key issues including the newer party's support for a referendum on Catalan independence.
Newsweek subscription offers >
If Podemos believes it could do better in the fresh elections that would result from Sanchez's failure to form a government, it may be less willing to compromise. Spanish daily El Pais reports that Podemos leader Pablo Iglesias will on Friday offer Sanchez an ultimatum between working with his party or with the new centrist party Ciudadanos.
"I hope he will agree with me and that from [Friday] we are starting work as a government of progress," Iglesias said.
This leaves Sanchez with a choice between a left-wing coalition with Podemos and smaller parties, or a three-way deal with Ciudadanos and the PP. The latter option looks unlikely, as Rajoy and Sanchez have repeatedly ruled out sharing power with one another.
Spain's Anti-Austerity Podemos Closer to Coalition Government | World