Podemos to Offer Referendum on Spanish Monarchy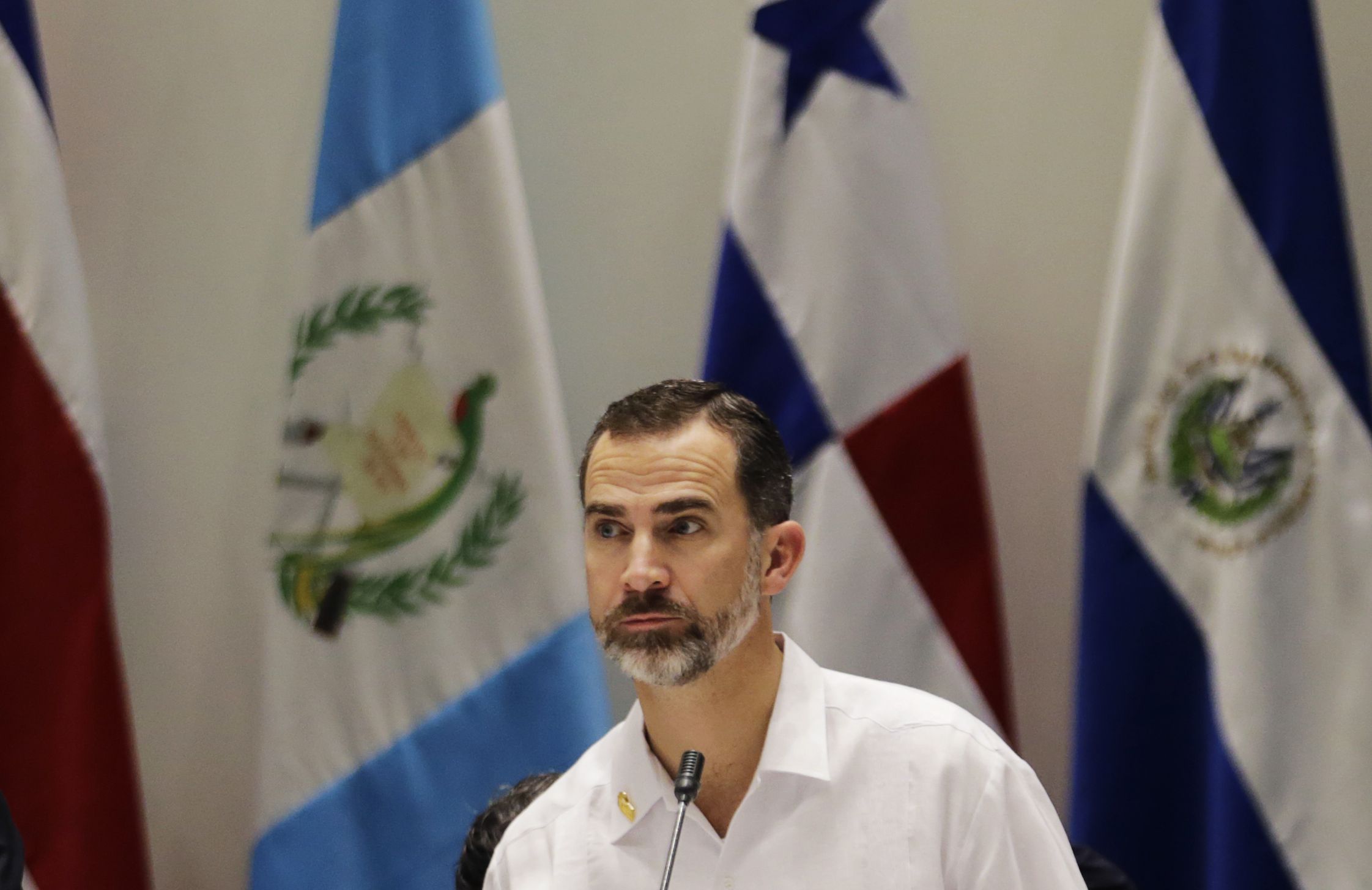 Spaniards will get to vote on the future of the monarchy if Podemos wins the general election next year, the radical left-wing party has said.
"Spaniards should have the right to decide if we have a monarchy or a republic," Carolina Bescansa, Podemos's head of political strategy said, according to the Times.
Podemos, which translates as 'We Can', has surged in popularity since forming in January, even taking the lead in some polls. The left-wing party, which has its roots in the 'indignado' protest movement has positioned itself as the anti-austerity and anti-establishment party, promising to increase public spending and ban job cuts in profitable firms.
The party, led by ponytailed former politics lecturer Pablo Iglesias, has seen a slight drop in popularity since November as the mainstream parties have attacked it for links with the Chavez government in Venezuela as well as for being supported by jailed Basque separatist leaders.
A spokesman for the ruling PP accused Podemos as being "covered in dirt, not to say crap" over the claims, adding that they were "scruffy" people "who don't care about anything and want to destroy everything", according to the Local. However, the party is still a major force on the Spanish political scene and could well find itself in power, albeit as part of a coalition with the socialist party, after next year's elections.
Spain's formerly popular royal family has become a source of discontent in Spain, after becoming mired in a series of scandals including love affairs, tax fraud and profligate spending in the wake of the financial crisis which has battered the Spanish economy. Six months after the abdication of Juan Carlos I, King Filipe IV has tried to restore the image of the monarchy, whose popularity is at its lowest since the death of General Franco and the re-establishment of the monarchy in 1975.
The latest scandal for the royals involves Princess Cristina de Borbon, sister of Filipe IV, who has been called to stand trial for embezzling millions in public funds. The High Court of the Balearic Islands said on Monday that Princess Cristina and her husband, former Olympic handball player Inaki Urdangarin, along with 17 others, will be tried for the scandal involving Urdangarin's Noos Foundation charity. Princess Cristina is the first royal to be prosecuted in court. Her and her husband deny the accusations.