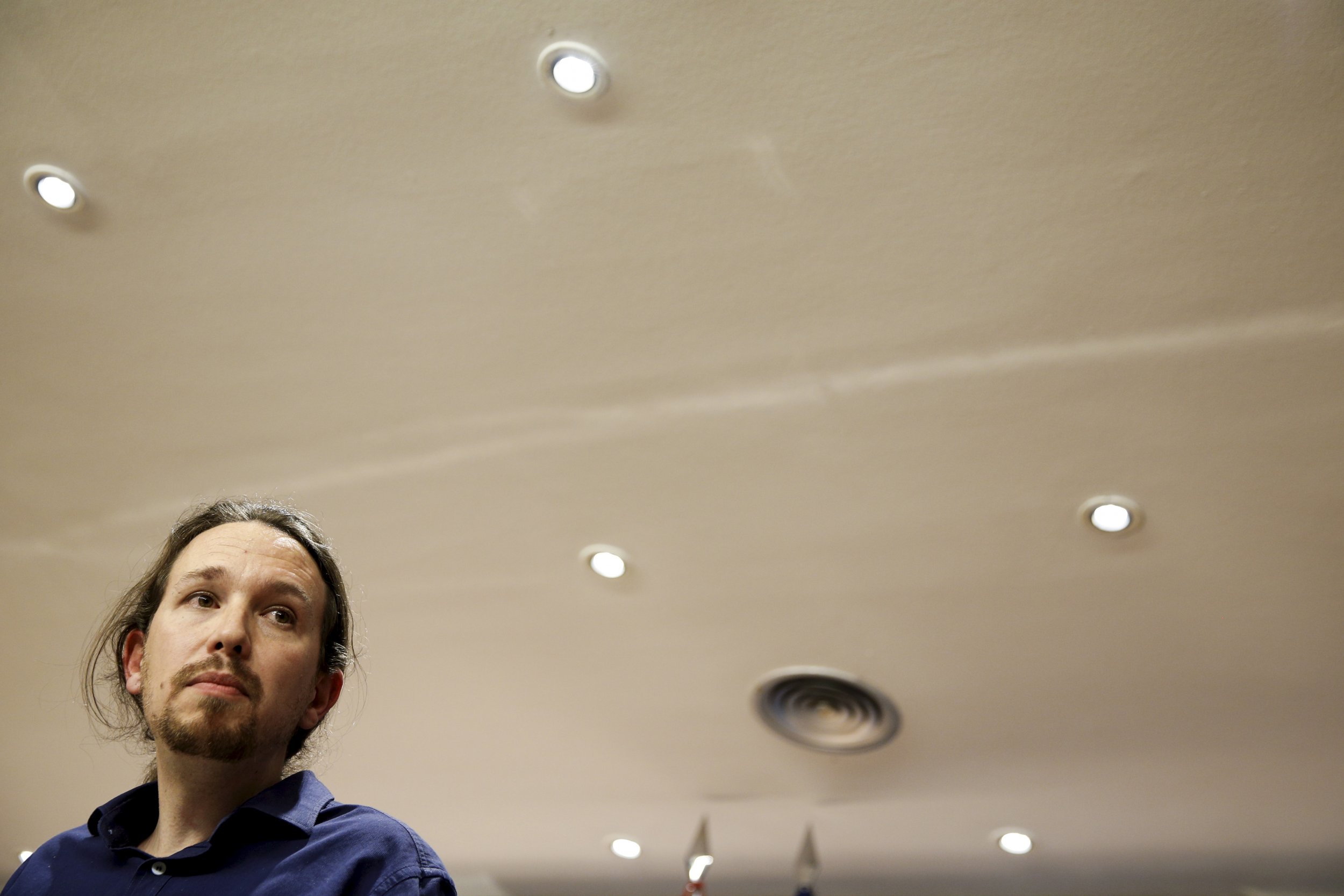 Pablo Iglesias, leader of Spain's anti-austerity party Podemos, has said he is willing to forgo a deputy prime minister role in any coalition deal with the center-left Socialist Party (PSOE).
Since a general election in December 2015 that produced no conclusive result, PSOE leader Pedro Sanchez has been trying to form a workable coalition government. Sharing power with Podemos and smaller left-wing parties is one option, but some differences, including over the issue of Catalan independence, have thus far proved insurmountable.
On Wednesday, Iglesias, who had originally demanded a deputy prime minister job in any coalition, said Sanchez had told him during a meeting earlier in the day that "my presence in that government is causing a lot of rejection in the PSOE. I told him there's no problem."
"If in order to form a progressive coalition government it is convenient that I not be in it, I agree," he said, according to The Spain Report.
But Iglesias made clear he thought someone in Podemos should be given the deputy prime minister position.
Iglesias, a charismatic and likeable figure who prior to founding Podemos in 2014 worked as a lecturer in politics at Madrid's Complutense University, has been by far Podemos's highest-profile spokesperson. His barnstorming TV debate performance in the run-up to the election —drawing on skills honed during his time as a pundit on alternative politics show La Tuerka—was partly credited with helping to boost support for the hard-left party among a wider audience.
But Cristina Flesher Fominaya, a senior lecturer at the University of Aberdeen, says Iglesias's decision is a "really smart move" in terms of shoring up support among the party faithful. "There's a certain amount of people who initially supported the party who've become increasingly disenchanted with what they perceive as a leader-driven [approach that] doesn't take the rest of the party into consideration," she says.
"It's very consistent with the message of Podemos: it's not about individual people, it's about the programme."
Sanchez previously tried and failed to get parliamentary approval for a coalition between his party and the new centrist party Ciudadanos, but it was rejected after he failed to win support from Podemos and the People's Party (PP), the center-right group that led the country until the election and whose leader, Mariano Rajoy, is serving as acting prime minister.
Where Sanchez appears determined that Ciudadanos be included in any coalition, Podemos has repeatedly refused to work with the centrists.
On Wednesday, Iglesias said he was prepared to meet with Ciudadanos leader Albert Rivera to try and persuade his party to abstain from opposing a PSOE-Podemos government.