Spain Steps Ever Closer To Election Rerun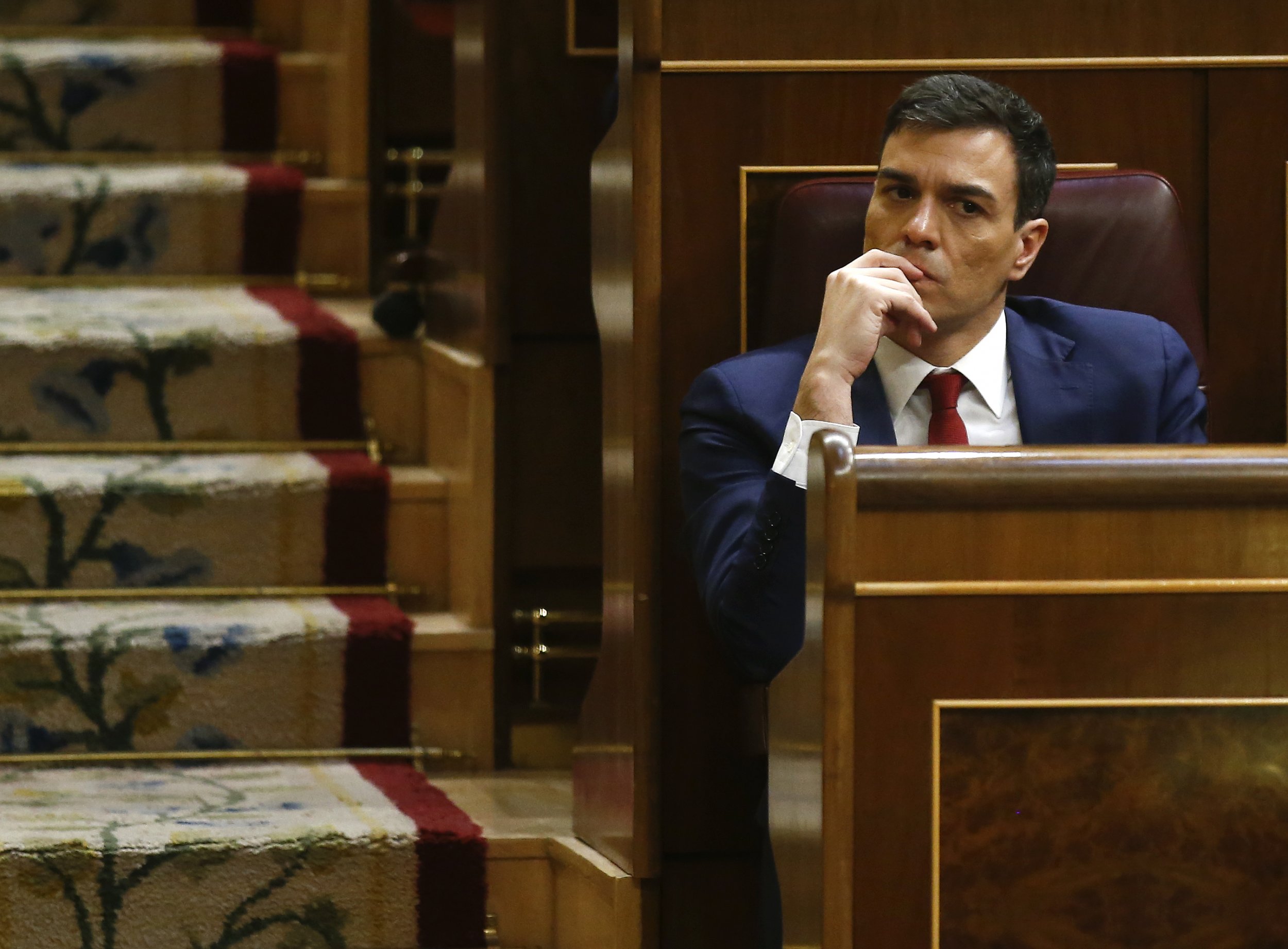 Spain could be edging closer to another general election, following a parliamentary defeat for a prospective government on Wednesday.
The country has been mired in a political deadlock since an election in December 2015 that failed to produce a conclusive result.
On Wednesday, Pedro Sanchez, leader of the Socialists (PSOE), was voted down after attempting to secure a mandate for a coalition with new center-right party Ciudadanos. Both the anti-austerity Podemos party and the center-right People's Party (PP), whose leader Mariano Rajoy serves as acting prime minister, opposed the bid.
Another vote now looms for Friday. If this is similarly unsuccessful, talks aimed at forming a coalition government will resume. If those talks stall, the country will have no choice but to return to the polls in June.
Rajoy has already said in private that he thinks another election is the likely outcome. He was captured by a microphone at February's European Council summit telling British Prime Minister David Cameron that he expected to face another election on June 26.
If either the PP or Podemos agrees to abstain from voting down a socialist government, Sanchez's bid could be successful.
Sebastian Balfour, Emeritus Professor of Contemporary Spanish Studies at the London School of Economics, tells Newsweek he suspects that radical Podemos MPs are unlikely to take any action to support the proposed PSOE/Ciudadanos government under its current policy programme.
"I think Podemos are calculating that they would gain a lot more with a new government as the main opposition to that new government," he says. "I think they are a party of the opposition, rather than a party that has any intention to take part in any way, either by abstaining or actually in a coalition, in a government."
That leaves two likely options, says Balfour: either the PP abstains and allows the PSOE in, or it displays continued resistance, forcing another election. Which option it takes depends partly on how well the party judges it could perform in another round of elections. The latest polls put the PP slightly below the 28.72 percent of the vote it took in December.
Outside of the parliament, other politicians are calling for an end to the deadlock. Manuela Carmena, Madrid's left-wing mayor, said on Thursday that a repeat of the elections would be the "worst thing" for the country, El Pais reported.