Trump Defied Orthodoxy With Primary Success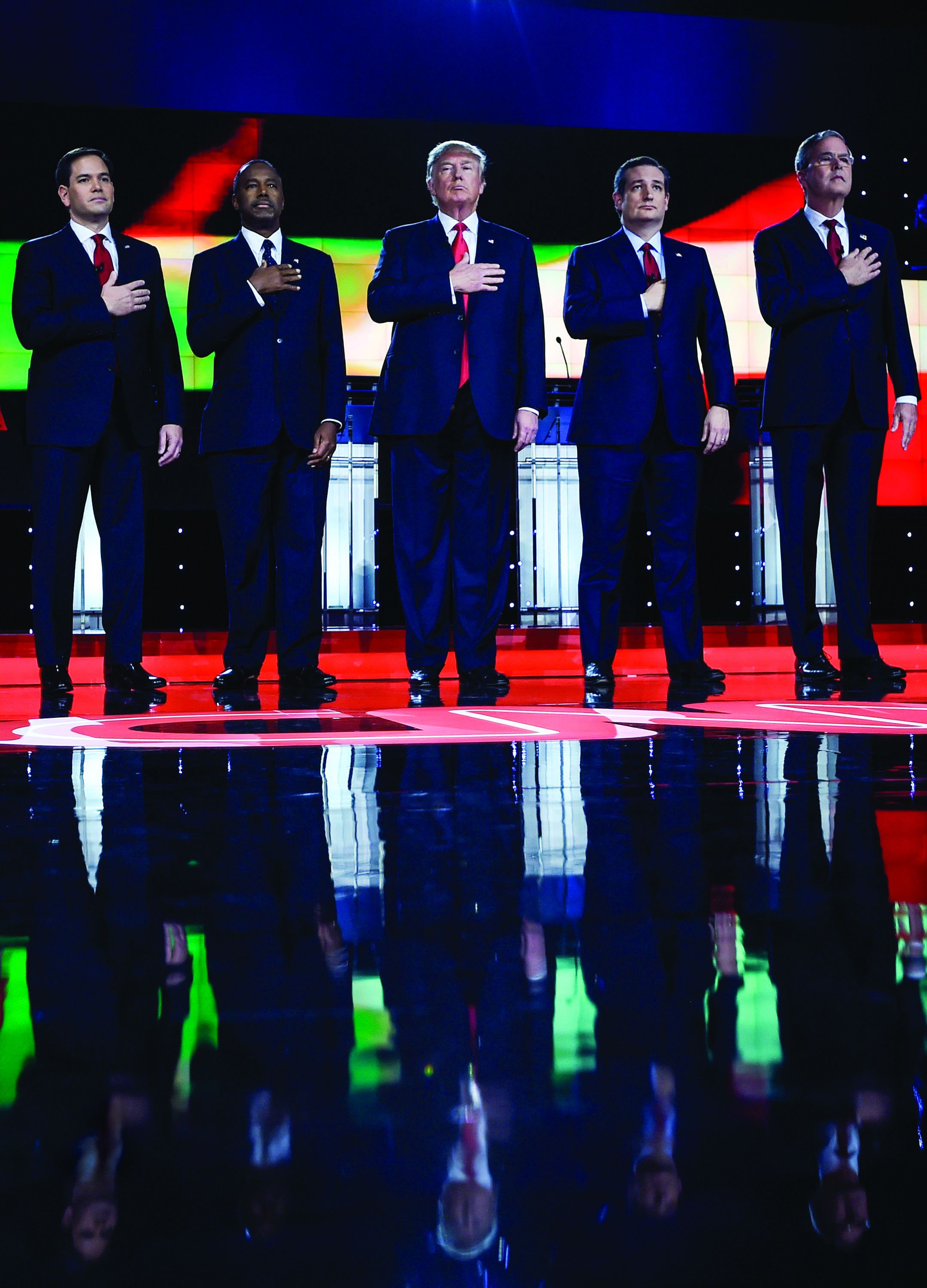 This article, and others about President Elect Donald Trump's stunning victory are featured in Newsweek's Special Commemorative Edition: President Trump.
From February to June 2016, the GOP underwent an overhaul that, despite initial concerns, would eventually carry its elected candidate to the White House. Populated by mostly establishment politicians— each one uniquely polarizing—the Republican primaries seemed to suggest cracks in the Grand Old Party's foundation.
With 17 candidates seeking the party's nomination, the Republican primary began as an extremely crowded contest. Even as several of the outliers began to drop out early in the race, the belief among much of the media—as well as professional Republicans—was that Donald Trump's lack of political experience would inevitably lead to his downfall. As the playing field began to clear, Trump was indeed poised for an uphill battle against far more experienced contenders, with the likes of Texas Senator Ted Cruz, John Kasich (two-term governor of Ohio), Florida Senator Marco Rubio and former Florida Governor Jeb Bush all gaining ground. But as the primaries proceeded, the contest began shifting in Trump's favor as his unorthodox approach appealed to those who had become disenchanted with politics as usual.
At the debates, Trump acted as a conduit for his supporters' biggest frustrations with the establishment, launching blistering attacks against his opponents with a vitriol typically not even seen in a general election debate. Cruz became known as "Lyin' Ted," a moniker that proved to resonate with voters, while Bush was targeted for the perceived failings of his family as Trump told voters the governor's brother, President George W. Bush, never kept the American people safe. While some within the party feared further splintering, Trump pushed harder, bending the system to his will.
Between Bush eventually dropping out and Rubio failing to gain enough momentum to pose any true threat, Kasich and Cruz became the only potential obstacles in Trump's path to victory. The Texas senator would win the Iowa caucuses and go on to capture Oklahoma, Alaska and his home state come Super Tuesday, positioning him nearly even with Trump. In March, Rubio ended his campaign after a crushing defeat in his home state of Florida, while Kasich hung on in Ohio. As Trump entered the final months of the Republican primary with just two opponents remaining, the outcome became increasingly clear.
An emphatic win in New York in April all but guaranteed Trump the Republican nomination. Failing to win Indiana, Cruz suspended his campaign on May 3. The following day, Kasich followed suit, leaving Trump as the only candidate left in the race. After seizing the remaining Midwestern states, the West Coast and New Jersey on June 7, Donald Trump became the presumptive Republican nominee with an astounding popular vote count of more than 14 million.
This article was excerpted from Newsweek's Special Commemorative Edition: President Trump, by Newsweek Staff. For more on the wildly captivating election of 2016 pick up a copy today.