New York Woman Sentenced To 23 Years In Prison For Poisoning Her Former Boss and His Wife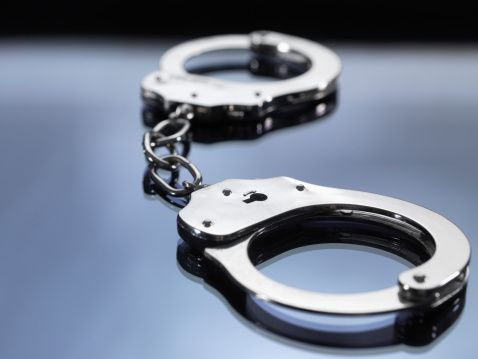 A woman from New York has been sentenced to 23 years in prison for poisoning her former boss and his wife.
Kaitlyn Conley, 24, was facing up to 25 years in prison when she appeared in Oneida County Court on Thursday and Friday for the murder of Mary Yoder in November 2017, WKTV reported.
Yoder's sisters, her son and her widow, William Yoder, all pleaded with the judge to give Conley the highest possible sentence. William Yoder allegedly said that Conley "had a fight with my son…and then murdered his mother."
During the trial, he recalled his wife's final days where she was having episodes of vomiting, diarrhea and coding in the hospital while doctors were trying to figure out what was wrong with her.
"We had to helplessly watch her die again and again. The pain of that last day will haunt me and my family for the rest of our lives," William Yoder told the court.
Adam Yoder, Conley's ex-boyfriend, said he blames himself for bringing Conley around to meet his mother and other family members.
"Make no mistake. As much as I hate her, which is more than I ever thought I would be capable of hating anyone, I hate myself infinitely more. I introduced her to my parents. And if I hadn't done those things, my mother would still be alive," he said.
Despite a majority of family members believing that Conley is guilty of their loved one's death, one of Mary Yoder's sisters believes that Conley is innocent.
"I believe she's being wrongfully convicted; our system failed. I'll pray you'll show mercy," defense attorney Janine King told the judge, according to a WKTV reporter in the courtroom.​
Conley spoke briefly during her trial, saying that she did not use colchicine, a drug used to treat arthritis, to poison her 60-year-old employer. Colchicine poisoning is relatively uncommon but can be deadly.
Conley's attorneys filed an appeal to the court's decision moments after it was filed, but said that a different lawyer would be handling the process.
Judge Michael L. Dwyer sympathized with the family and said in court that the image of Mary Yoder's suffering before she died was what stuck with him most of all.
"Two days may not seem like an awful long time, but if you have a ventilator down your throat and your arms and legs are strapped on the bed, they are an excruciating long time," he said.