Poisoned Double Agent Sergei Skripal Leaves Hospital in Recovery From 'Critical Condition'
Former Russian spy Sergei Skripal has been discharged from the hospital, where he had been after being poisoned in the U.K. in an incident that caused a major diplomatic fallout with Moscow.
Skripal, who served as a British double agent in the ranks of the Kremlin's GRU military intelligence agency, spent more than a month in Salisbury District Hospital after falling ill on a park bench in the town. He and his daughter Yulia both began receiving treatment for a nerve agent called Novichok, a name used to refer to poisons developed by the Soviet Union during the Cold War.
"It is fantastic news that Sergei Skripal is well enough to leave Salisbury District Hospital," the hospital's chief executive, Cara Charles-Barks, said in a statement to Reuters.
British authorities discovered that Novichok had been deployed at Skripal's home, mostly on his front door. The Skripal household pets did not survive the incident, though no animals were reported to have died as a direct result of the poison.
Read more: Russia's neighbors summon ambassadors as Poland arrests suspected spy
Treating Sergei Skripal and his daughter was "a huge and unprecedented challenge," director of nursing Lorna Wilkinson told the BBC upon news of their discharge. Skripal was officially confirmed to no longer be in critical condition last month, after initial fears that his poisoning was lethal.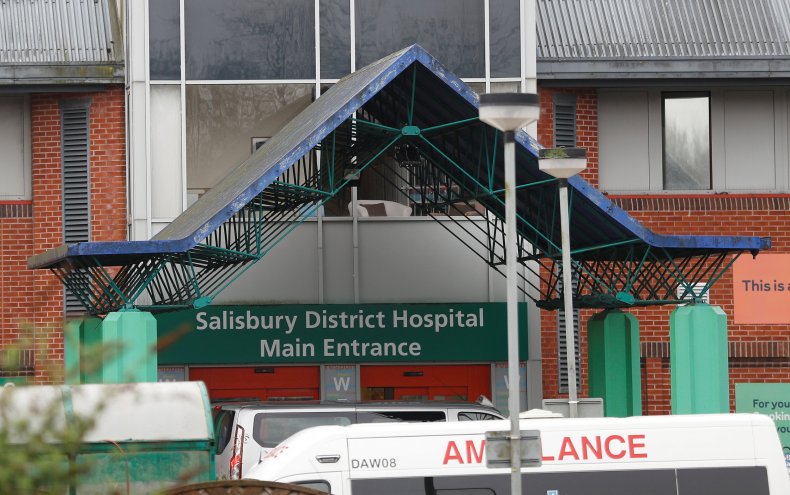 "This is an important stage in his recovery, which will now take place away from the hospital," said Wilkinson.
Skripal's poisoning led to a flurry of speculation about his past as a turncoat intelligence officer in Russia, and about the Soviet-designed poison that incapacitated him. Russian authorities denied that they ordered his poisoning. However, the British government determined that based on the chemical evidence and Russia's past record of persecuting dissidents, the Kremlin was to blame.
Joined by the U.S., France, Germany and others, the U.K. rallied an international response to the attack on Skripal by expelling more than 100 Russian diplomats suspected of espionage. Maintaining its innocence, Russia expelled more than 50 British diplomats.
A former developer in the Novichok program backed the U.K.'s response to the poisoning, accusing the Russian government and spy agencies of "great-power chauvinism."
"I… fully understand and support the policy of the British government towards Russia," Vladimir Uglev said last month. The chemist had previously said three different poisons [B-1976, C-1976 or D-1980] from the Novichok family had the potential to kill Skripal if used in a lethal dose, as there is no substance to counteract them. Following updates on Skripal's health and details about how he was poisoned to begin with, Uglev concluded that the Novichok agent used was in fact A-234. Investigators have not confirmed this.
Leonid Rink, apparently a colleague of Uglev's, gave a more skeptical account to Russian state media, casting doubt over British findings from the crime scene. "Such a quantity would put down all of Salisbury," the scientist said when referring to the dosage of Novichok. Russian government-run media have repeatedly insinuated that Skripal's poisoning was an attempt to frame Russia.
The Skripals themselves have not addressed the speculation. However, Yulia Skripal, who was first to recover, has kept her distance from Russian authorities, remaining in an undisclosed location, communicating with the public via the British MET Police and refusing Russia's offer of any help from the embassy.