Pokémon Diamond and Pearl Remakes Announced with a Late 2021 Release Date
Remakes of Pokémon Diamond and Pearl were announced during the latest Pokémon Presents online stream.
The Pokémon Company revealed the new games Friday as Brilliant Diamond and Shining Pearl. Both titles are set to release for the Nintendo Switch in late 2021. Check out the trailer below.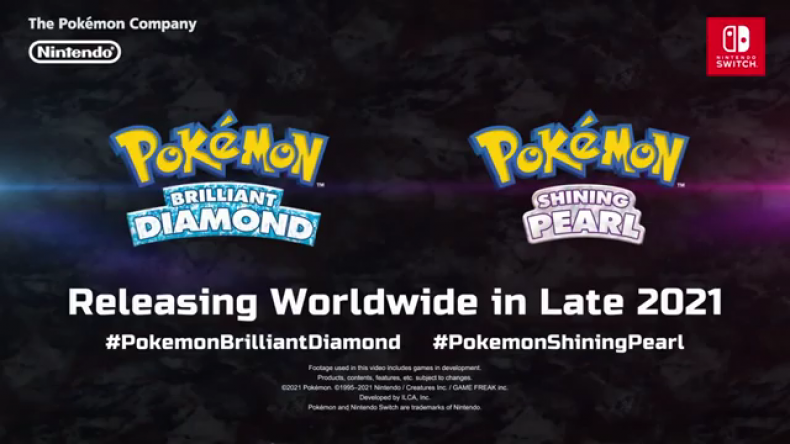 As trainers can see from the trailer, the art style is vastly different from Sword and Shield. We liken it to the Let's Go Pikachu and Eevee games, but with some differences. The character models in the overworld definitely have a "chibi" look to them. However, Brilliant Diamond and Shining Pearl will keep its top-down look that fans of the games may be used to from the original Nintendo DS versions.
These games will be developed by ILCA Inc., the same developers who worked on the Pokémon Home apps for mobile devices and Nintendo Switch. Although the game will be directed by ILCA's Yuichi Ueda, Game Freak's Junichi Masuda will co-direct as well.
Masuda was the director for the original Diamond and Pearl games, so fans of those titles will likely see the same story as those.
Alongside the announcement, Pokemon Legends Arceus, another title set in the Sinnoh region with a release date of early 2022, was revealed. This game will take place long before the Diamond and Pearl games and will give a glimpse into the formation of the region as you are tasked with completing the first Pokedex for Sinnoh.
The original Pokémon Diamond and Pearl introduced the Sinnoh region to the franchise back in 2006 for the Nintendo DS. It introduced more than 100 new Pokémon including a slew of Legendary Pokémon like Dialga, Palkia, Giratina and Arceus.
A third "enhanced" version of Diamond and Pearl was released two years later, titled Pokémon Platinum. This game shifted the story of the original Diamond and Pearl games slightly to put more of a focus on Giratina. It introduced the Distortion World and gave the franchise new forms for Giratina, Shaymin and Rotom.
Are you excited about the remakes of Diamond and Pearl? Let us know in the comments section.