Where To Buy Pokémon Cards—And Sell Them for a Neat Profit
Although the craze initially started in the 1990s, the mania surrounding Pokémon cards never truly died.
In fact, the collectibles have only increased in value over time (and we don't just mean sentimentally), with some of the rarer examples being appraised for as much as $375,000.
People are still obsessed with building their decks and the fixation has become even stronger now that they are worth a lot of money. These things are now so highly coveted that a major retailer has been forced to pull them from shelves in order to safeguard its employees. Earlier this year Target decided to suspend the sale of all trading cards across each of their locations, after a violent incident occurred in a Wisconsin store.
Given that Pokémon cards are so enduringly popular, it can be quite tricky to get a hold of the best ones. With that in mind, here is everything you need to know about buying them in the U.S., including how to tell if they're valuable or not and where to trade them for a neat profit.
Where To Buy Pokémon Cards in the U.S.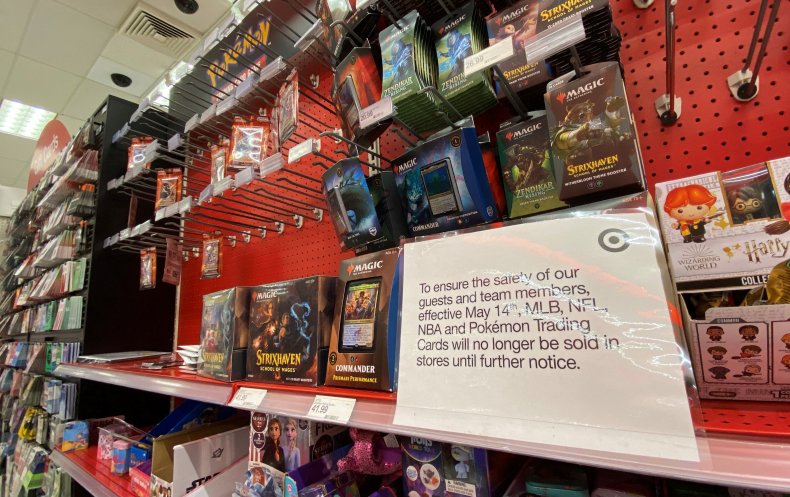 While you cannot get them from Target anymore, there are still plenty of outlets in the U.S. that will sell Pokémon cards.
If you head into a nearby Walmart, Costco, Sam's Club, Best Buy or GameStop location there's a decent chance that you will find them stocked there. Not to mention, you might have a local hobby shop that is trading the collectible items.
Both starter and booster packs are also sold on the respective GameStop, Best Buy and Walmart websites. Just be careful if you decide to order from the latter, as many of the items here will be offered by third-party sellers and so you cannot guarantee that they will be in good condition.
To avoid being disappointed (or even ripped off) we would recommend that you just buy the cards directly from the Pokémon center itself. If you head onto this website here, you can place orders and find more information.
How To Tell if a Pokemon Card Is Valuable or Not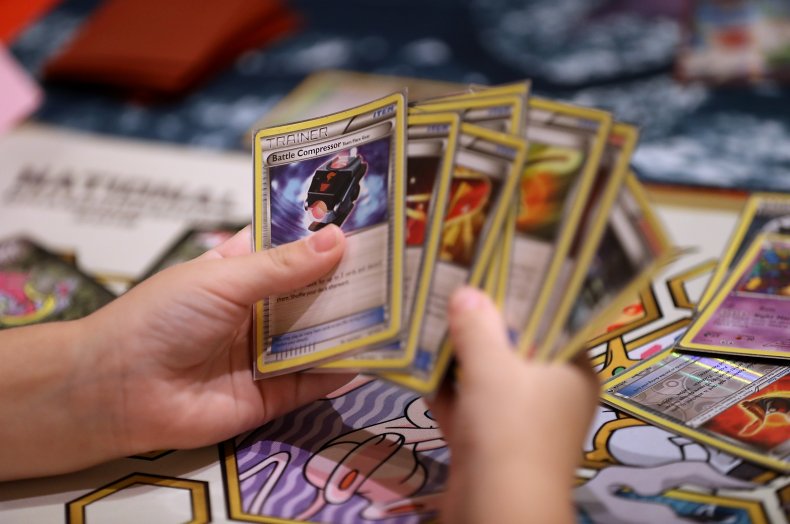 If you bought a pack of Pokémon cards from one of the above retailers, the next thing you might need to know is if any of its contents are valuable.
As aforementioned, some cards can be worth thousands of dollars nowadays, while others are just run-of-the-mill. To help you understand the difference, we approached one of the world's leading trading card grading companies, Professional Sports Authenticator (PSA).
Based in Santa Ana, California, this organization will authenticate things like sports memorabilia and athletes' signatures, so that you know that they are the real deal. However, a significant portion of their business is also dedicated to Trading Card Games (TCG).
On the subject of appraising Pokémon cards specifically, Dustin Porras, Set Registry TCG brand manager for the company, said: "The rarity of a [collectible] plays a major factor. For instance, if a card is limited to only 100 copies or less, it will be vastly more valuable than a card with an abundant print run.
"The condition [is] also very important, as it dictates the grade it receives. A PSA 10 will be considered a more valuable card on the secondary market than a lesser grade, as it denotes a virtually perfect [specimen]. Cards featuring popular figures, like Charizard, Mewtwo, or Lugia may also be valued higher than ones featuring less-popular characters."
These sentiments are echoed by fellow expert Ryan Friedman, owner of Auction Report, who says: "Mostly, it comes down to supply and demand. Rarity is key to collectors [as] has been true since day one. With graded cards in particular, there are population reports of the different grades. These are key to showing the scarcity of cards and are one of the reasons you're seeing such expensive prices. At the end of the day, when you see record-breaking sales, it is usually because of the extreme rarity of the piece and a high demand."
If you want to know a more specific price, then Porras recommends a number of online tools.
"To browse Pokémon cards and get an idea of their prices, I suggest perusing PSA's free online price guide. Another free online pricing tool from PSA is its Auction Prices Realized section, which offers up-to-the-minute pricing results of recently closed auctions." He also notes that cards can be appraised for free at certain local auction houses.
Where To Sell Pokémon Cards for a Profit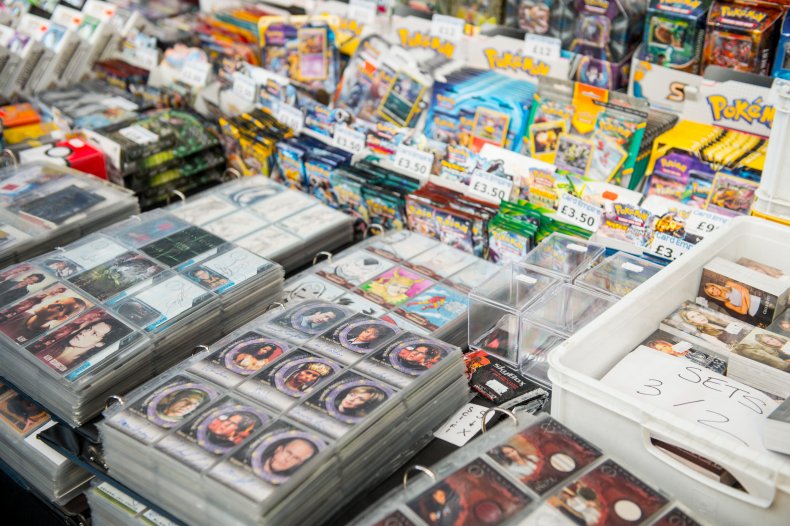 With some Pokémon cards being valued so highly, you'll naturally want to know where the best place is for you to sell them at a profit.
Reflecting on how much can be made from the collectibles nowadays, Friedman says: "You're seeing a new type of collector coming into the market now, like millionaires, multi-millionaires and even billionaires. And they are not just collecting but looking at collectibles as a long-term investment. They want the rarest of the rare and, with more competition to purchase such items, they drive prices up."
If you want to capitalize on this, then one of the best places to sell cards is on eBay, where you can directly set the price. You can also sell them at Walmart, as well as at specialist card marketplaces like Troll and Toad, TCG Player, CCG Castle and Dave & Adam's. If you want to appeal explicitly to collectors, then these sites are your best bet.
Meanwhile, Porras suggests that you might not want to put all of your eggs in the online trading basket. Speaking about this, he says: "Auction houses, hobby dealers and online marketplaces are generally the most frequent methods used by collectors to buy and sell Pokémon cards."
On that note, you don't have to conduct the transaction over the internet and can always try local pawn shops, comic-book stores, or Craigslist.
Newsweek has affiliate partnerships. If you make a purchase using our links, we may earn a share of the sale.