Everything Announced for Pokémon Day 2018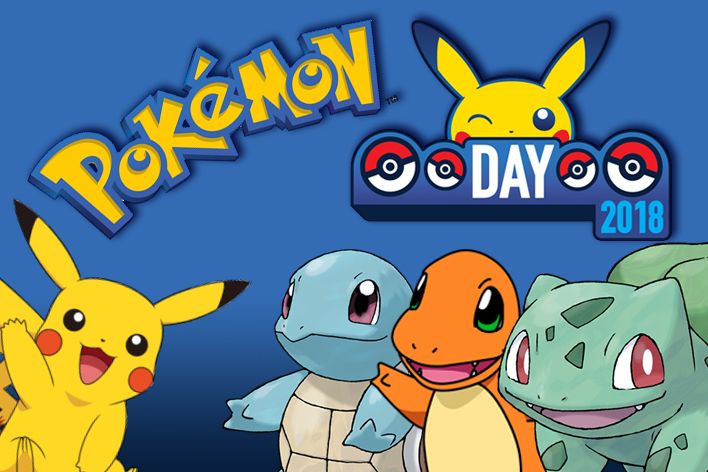 The first Pokémon games, Pokémon Red and Green, debuted in Japan on February 27, 1996. To commemorate the day that launched a global phenomenon, The Pokémon Company sets aside every February 27 to celebrate the games and the fan community.
For Pokémon Day 2018, the company plans to launch a ton of new promotions and products across various mediums, including Pokémon Go, the latest Pokémon movie, Snapchat and more.
"Pokémon Day is not only a celebration of the franchise, but also of Pokémon's incredible fan community," said J.C. Smith, senior director of consumer marketing for The Pokémon Company International, in a press release. "This year we're offering Pikachu Talk, social media activations, and more across the brand to help Trainers around the world express their love of all things Pokémon."
Here's a rundown of everything fans can look forward to this week for Pokémon Day 2018.
PIKACHU TALK
Owners of Google Home or Amazon Alexa devices can download Pikachu Talk, an app that allows fans to talk to the mascot of Pokémon, Pikachu. This app has already been released in Japan but it finally comes to the U.S. to let fans ask Pikachu all sorts of questions.
SNAPCHAT FILTERS
The Pokémon Day 2018 Snapchat lenses include the first three starters, Bulbasaur, Charmander and Squirtle. The Bulbasaur lens is out today, with the other starters to follow later. The lenses will include a 3-D model of one of the three Pokémon and something that represents their typing.
The Bulbasaur filter, for example, will have leaves scattered across the individual's hair. Check out the Bulbasaur Snapchat filter below.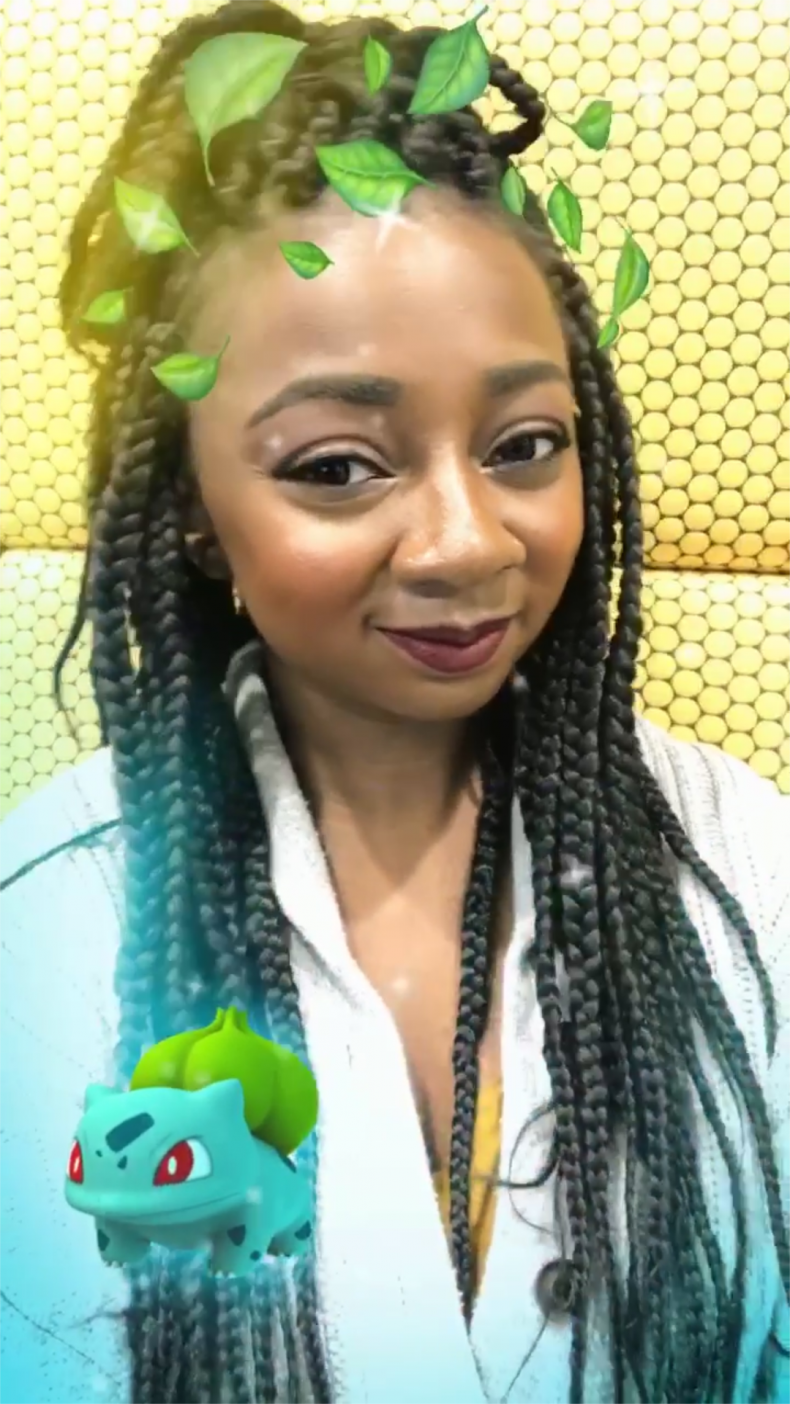 POKEMON CENTER
The Pokémon Center online store launched the Pokémon gallery figures during Pokémon Day 2017. This year, bigger collectibles will be on sale. The gallery figure DX collection are new, larger-scale figures fans are sure to want for their collection. The first figure features Charizard unleashing its signature blast burn attack.
New Pokémon pins will also go on sale at the Pokémon Center, each depicting a legendary Pokémon. Starting this week, the Pokémon Center will begin selling pins of Dialga and Palkia, with a new pair of pins going on sale each month through November. Look out for Heatran and Regigigas in March.
POKEMON THE MOVIE
The latest Pokémon film, Pokémon the Movie: I Choose You! will be available for the first time on Pokémon TV. The movie that retells the story of how Ash and Pikachu first met will also be available for iOS and Android for the week.
POKEMON GO
Pokémon Go players will get a new event Pikachu to capture to mark the Pokémon Day 2018 festivities. This special Pikachu will be wearing a festive striped purple hat and know the move "present." Pokémon Go players will also receive triple stardust by catching it. The party hat Pikachu event in Pokémon Go will be available through February 28 at 4 p.m. EST.
What are you looking forward to the most during Pokémon Day 2018? Let us know in the comments section below.