Pokémon Day 2020 to Include New Mythical, 'Pokémon Go' Event & More
The Pokémon Company has confirmed its plans for this year's Pokémon Day at the end of February, and it includes revealing a brand-new Mythical Pokémon.
This new Mythical Pokémon will be the star of the upcoming Pokémon Movie and will be available in Sword and Shield at a later date. The Gen 8 games will see a special Max Raid Battle event run on the special day, with Pokémon Go receiving an event of its own.
Pokémon Masters fans will also receive new information about the mobile game on this day. It could be the reveal of a new Sync Pair or Legendary event but info remains scarce.
As for the new Mythical Pokémon being teased, the upcoming 2020 Pokémon Movie is titled Coco, and sees Ash and Pikachu encountering a child in a forest. This child seemingly lives in the forest and was raised by something. That something is likely the new Mythical Pokémon.
Pokémon the Movie: Coco is set to release in Japan this July. Watch the first trailer for Pokémon the Movie: Coco below.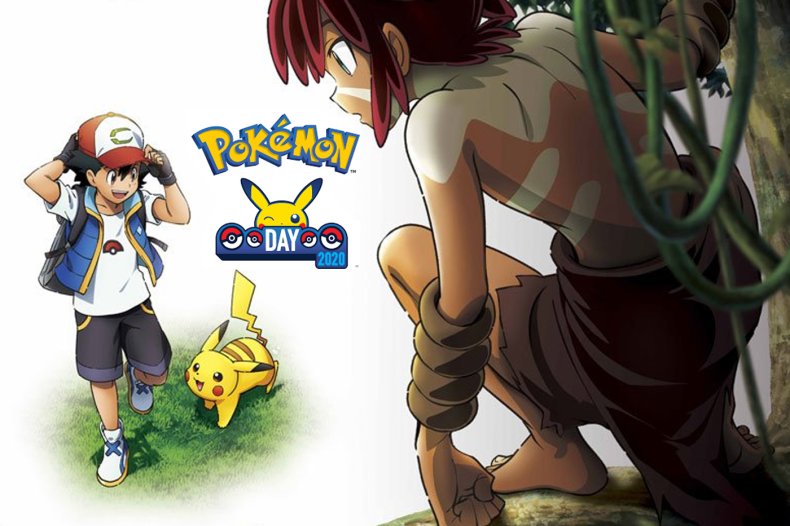 During the latest Pokémon Direct, Game Freak revealed that Sword and Shield will feature two DLC expansions. In the first part, scheduled to release in June, a new Mythical Pokémon will be distributed through the story.
Kubfu, a Fighting-type, will be given to your trainer during the new narrative, and players will be able to decide how to evolve it. Kubfu evolves into two different forms of Urshifu: Rapid Strike and Single Strike.
Single Strike Urshifu is a Fighting and Dark-type, while Rapid Strike is a Fighting and Water-type. Both will have their own unique Gigantamax forms and G-Max Moves.
Last year, Pokémon Go introduced Shiny Pidgey and Shiny Rattata to the popular mobile game. Eevee and Pikachu wearing flower crowns also began appearing in Pokémon Go to celebrate Pokémon Day 2019.
Zinnia and Rayquaza were just introduced into Pokémon Masters in a brand-new Legendary event. For Pokémon Day 2020, it's likely that Steve and Metagross could be the next Sync Pair to be added.
Pokémon Day 2020 is confirmed to be February 27.
What do you think of the Pokémon Day 2020 announcements? Which are you most excited for? Tell us in the comments section.