Pokémon Direct Predictions: New Region, Release Date and More
Pokémon Day 2019 is going to be a memorable one, because a new Generation of Pokémon will likely be revealed.
Nintendo and The Pokémon Company announced that a Pokémon-focused Direct will drop on Wednesday morning to give fans information on the upcoming Nintendo Switch title. While many Pokémon fans are excited to see what they have to show, we'd caution against expecting too much.
The Pokémon Direct on February 27 will only be seven minutes long and The Pokémon Company likes to give information on new games sporadically leading up to launch. But what will be the opening salvo of Generation 8 details? Here's our predictions on what we'll see and learn from this week's Pokémon Direct.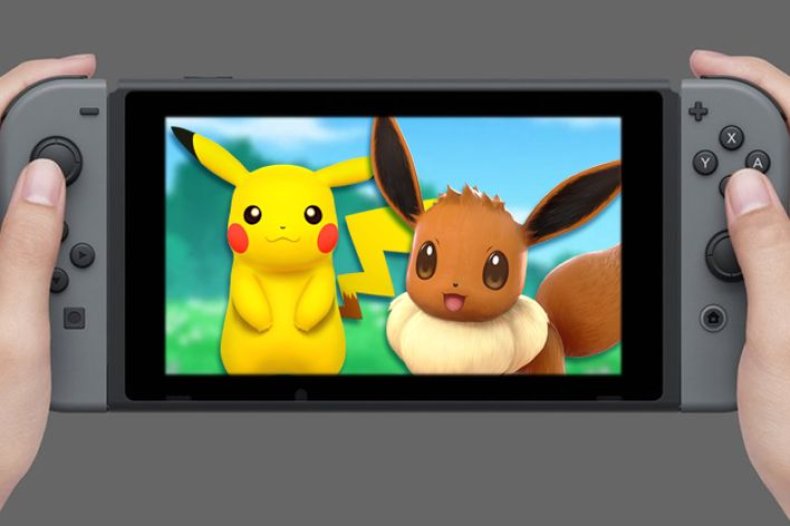 POKEMON GENERATION 8 RELEASE DATE
This seems like a no-brainer, but there's a chance we won't get a hard release date for the Pokémon Nintendo Switch titles. We already know that Pokémon Gen 8 isn't coming to Switch until the second half of 2019.
The Pokémon Company could just give a month or "holiday 2019" announcement, but we'll predict that Generation 8 will release sometime in late November 2019. The last few Pokémon games have all released in November, from Omega Ruby and Alpha Sapphire to Let's Go Pikachu and Eevee, and it seems that's a perfect month for Nintendo to sell the title heading into the holiday shopping season.
GENERATION 8 STARTERS
What's a new generation of Pokémon games without the starters? The three Starter Pokémon of each region become iconic in their own right, and fans will likely get a first look at their choices on Wednesday.
Nintendo and The Pokémon Company's promotional image for the Direct also features three Pokéballs that almost certainly signify we'll see the Grass, Fire and Water-type Pokémon we'll have to choose between.
Thankfully, fans will have plenty of time to make their choice.
NEW REGION/TITLES
The Region of each new Pokémon game lends another layer of character and charm to each entry in the franchise. Expect the Generation 8 games to have their region revealed and shown off during Wednesday's Direct. There's been a lot of speculation on the internet about the new region being based on the United Kingdom, and that could turn out to be true. Pokémon X and Y's Kalos Region took inspiration from France and Game Freak could be returning to Europe for these new games. While not necessarily an obvious choice, it will be interesting to see how Game Freak will make the area unique.
Along with the region, the official Generation 8 titles will be revealed. Recent Pokémon games have moved away from the color-related names of the past toward more conceptual names like X and Y, and Sun and Moon. Don't expect the upcoming titles to be color-based, but they should give fans some idea of what the story of Generation 8 will be about.
The Pokémon Direct is set to go live on Wednesday, February 27 at 9 a.m. EST.
What do you think of our predictions? What do you think will be shown/revealed during the Pokémon Direct? Let us know in the comments section below.