This Gengar Pillow Has Pokémon Fans Going Ga-Ga
Gengar is one of the most popular Pokémon in the franchise's 25-year history, but it has never received the amount of attention that it is this week and it's all because of a pillow.
Japanese merchandise producer Premium Bandai, who mainly deals with anime properties, released information and the first images of its pillow/bed based on the Ghost and Poison-type Pokémon.
The images, collected by Pokémon merchandise site Pokeshopper, are something to behold. Take a look.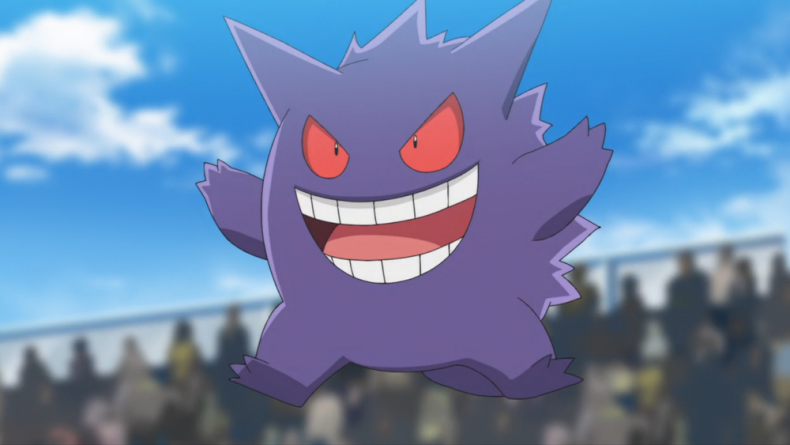 According to Pokeshopper, the Gengar pillow/bed sold out in one hour and 14 minutes when pre-orders went live early Friday morning in Japan. It's being sold for 25,950 yen (approximately $250), and with how popular and quick the Gengar cushion sold out a second wave is expected. Those who were lucky enough to snag their cushion are expected to receive them in June.
The specifications of the Gengar cushion come in at 48x55x53cm with the tongue rolling out to 170cm, which is approximately 5 feet, 6 inches long.
Unfortunately, the cushion is only being sold in Japan through the official Premium Bandai site, but those who are hoping to pick one up in the states will have to go through export online retailers.
The reveal of the Gengar cushion caused the Pokémon to trend on Twitter with users falling in love with the pillow, especially the product images.
This isn't the first time Premium Bandai gave Pokémon fans a unique pillow. Back in November, the company unveiled a special Metapod sleeping bag. That's right, a sleeping bag based on the Bug-type Pokémon was sold for approximately $333.
Gengar has seen a surge of popularity in recent months. Back in February 2020, the Ghost-type from the Kanto region was voted as the 10th most popular Pokémon according to a special worldwide vote. It's also the second-most popular Pokémon from the Kanto region, trailing only Charizard for the top honor.
Pokémon fans were also elated to see Ash, the main protagonist in the anime, catch Gengar in the latest season of the series. This Gengar was the first Ghost-type Ash caught in the 20-plus year run of the anime, and yes we are not counting that Haunter the aspiring Pokémon Master befriended to take on the Saffron City Gym Leader, Sabrina.
With Pokémon Day 2021 fastly approaching, we'll learn just how much more popular Gengar has become since last year.
What do you think of this Gengar cushion? Which Pokémon do you want to see get a unique cushion/pillow? Let us know in the comments section.