'Pokémon Go' Adventure Week 2018: Rock Types Get Spotlight
Niantic announced the next event for Pokémon Go will put a spotlight on the Rock-type Pokémon found in the popular mobile game. Similar to the Rock-type event from last year, Pokémon Go is bringing back Adventure Week so trainers can find some of the rarer Pokémon in the wild and take advantage of new in-game bonuses.
Here's all the information you need to know about Adventure Week 2018 in Pokémon Go.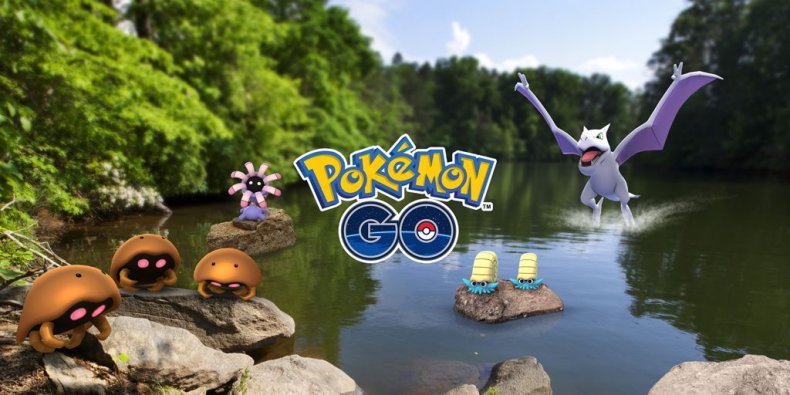 START AND END TIME
Adventure Week 2018 will begin Thursday May 24 at 4 p.m. EDT. No end time was confirmed but Niantic revealed the event will end on June 5. Based on past events, Pokémon Go players should expect Adventure Week 2018 to end around 1 p.m. EDT.
WHAT POKEMON TO CATCH?
Rock-type Pokémon will spawn more frequently during the latest event, which include the following:
Geodude line
Rhyhorn line
Kabuto line
Omanyte line
Sudowoodo
Nosepass
Lileep line
Anorith line
Aron line
Lunatone
Solrock
Relicanth and Corsola are regional variants in Pokémon Go so don't expect areas outside of those regions to spawn these two Rock types. Aerodactyl will also appear in Raid Battles during the event.
ARE THERE ANY SHINIES?
Niantic and the Pokémon Go team don't often confirm the appearance of Shiny Pokémon in the game, but these types of events normally introduce at least one to players.
The models of most of the Rock-type Pokémon in Pokémon Go are already in the game's code so it's only a matter of time before one or more are discovered during the event. We will update when we learn more.
UPDATE: There are reports of Shiny Aerodactyl, Shiny Omanyte and Shiny Kabuto.
IN-GAME BONUSES
As for the special in-game bonuses of Adventure Week 2018, Buddy Pokémon will earn Candy four times faster and players will receive extra XP for spinning Photo Discs at PokeStops and Gyms.
So what do you think of Adventure Week 2018? What Pokémon do you hope to catch during the event? Let us know in the comments section below.