'Pokémon Go' Buddy Up Event: Start Time, Shiny Volbeat and Illumise & More
Niantic is celebrating the Buddy Pokémon feature in Pokémon Go with a brand new in-game event.
The Buddy Up Event is set to begin this week and bring players some rare Pokémon and chances to catch some of the mobile game's most popular Buddy Pokémon. As the coronavirus pandemic persists, Pokémon Go is making it easier to play from home and this event continues the trend by making it more beneficial to play with your Buddy Pokémon.
Pokémon such as Alolan Meowth, Chansey, Eevee, Feebas, Lillipup and Joltik will appear in the wild more often. They will also hatch from 5km Egg at a higher rate. Woobat, once an event-exclusive Pokémon, will also return and start to hatch from 2km Eggs once the event is over.
Continue reading to learn all the essential information including when the Buddy Up event begins.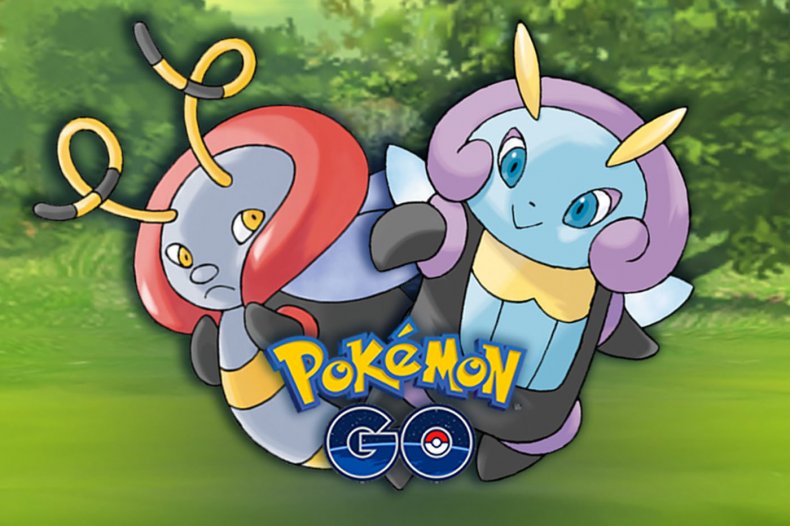 POKEMON GO BUDDY EVENT START TIME
The Pokémon Go Buddy Up Event will begin Tuesday, April 21, at 8 a.m. local time and end Monday, April 27, at 10 p.m. local time.
SHINY VOLBEAT AND ILLUMISE
Volbeat and Illumise are Bug-type Pokémon from the Hoenn region, but in Pokémon Go they are region-exclusive, meaning they can only be caught in certain parts of the world.
For the Buddy Up event, Volbeat and Illumise will show up in the wild no matter where you are, giving trainers access to one of the Pokémon they normally wouldn't be able to catch. Both Pokémon will also appear as rewards for completing certain Research Tasks.
In addition, both Volbeat and Illumise will have their Shiny forms make their debuts in Pokémon Go during this event.
When the event ends, Volbeat will go back to only appearing in Europe, Asia and Oceania, while Illumise will return to the Americas and Africa.
BUDDY UP EVENT RESEARCH TASKS
The official Niantic blog confirms that there will be new field research tasks for the Buddy Up event with the rewards being Stardust, Alolan Meowth, Volbeat, Illumise and Woobat.
Here's the list of research tasks and their rewards:
Give your buddy a treat - Alolan Meowth
Take a snapshot of your buddy - Volbeat
Play with your buddy - Illumise
Earn a candy while walking with your buddy - Woobat
IN-GAME BONUSES
Niantic revealed on its blog some of the in-game bonuses players can take advantage of in Pokémon Go and they include the following:
Buddy Pokémon will be bringing you more surprises more often, including a new kind of gift.
The distance to earn Buddy Candy and hearts with your buddy will be halved.
It'll be easier for your buddy to get excited.
Feed your buddy Berries and Poffins, and it'll join you on the map for twice as long.
You'll earn twice the XP for evolving Pokémon.
What do you think of the Pokémon Go Buddy Up event? What Pokémon are you hoping to capture? Let us know in the comments section.