'Pokémon Go' Bug Out Event: Start Time, Research Tasks and More
The Pokémon Go events keep on coming! This week, fans of Niantic's popular mobile game will experience the first-ever Bug Out event which features Bug-type Pokémon.
For one week, Pokémon Go players will see an increased number of Bug-type Pokémon appear in-game. There are also in-game bonuses that players can take advantage of as well as brand new event-exclusive tasks to complete.
If you're looking to make the most out of the Bug Out event in Pokémon Go, here's all the information you'll need including the start time and what bonuses there are.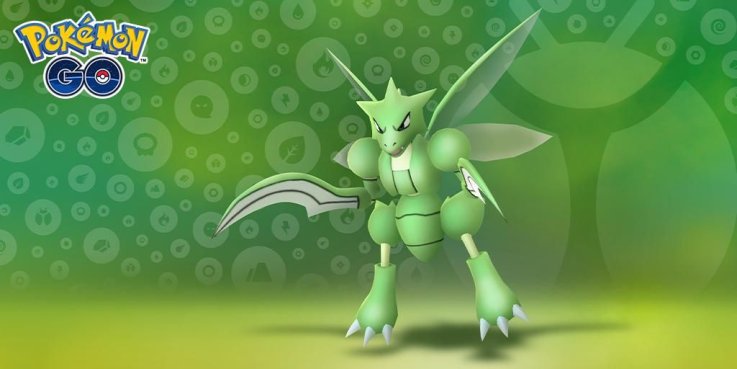 POKEMON GO BUG OUT START AND END TIME
The Pokémon Go Bug Out event starts on Tuesday, April 2 at 4 p.m. EDT and ends Tuesday, April 9 at 4 p.m. EDT.
SHINY SCYTHER?
Niantic has not confirmed if it will introduce a Shiny Pokémon during the Bug Out event. However, based on past events, it's safe to presume that there will be at least one new Shiny Pokémon available in Pokémon Go after this event.
The promo image from Pokémon Go shows Scyther, which would lead fans to believe the Bug and Flying-type Mantis will get his Shiny variant during the event. This is not always the case, as Pokémon Go players saw during the recent Equinox event when Oddish was the promo Pokémon but Solrock and Lunatone received their Shiny forms.
Update: There are multiple reports of Shiny Scyther being found.
BUG OUT EVENT RESEARCH TASKS
There will be limited-time Bug-type Pokémon Field Research during the week-long event. Simply spin a PokeStop to get one of these Research tasks. Be aware that only one task can be found in each PokeStop once a day so be sure to journey to get as many tasks completed each day.
Catch 15 Bug-type Pokémon - 1500 Stardust
Catch 10 Bug-type Pokémon - Scyther
Catch 5 Ledyba or Spinarak - Yanma
Catch 2 Wurmple - Caterpie
Evolve 3 Bug-type Pokémon - Nincada
IN-GAME BONUSES
Aside from an increase in Bug-type Pokémon, players will see their Incense last twice as long as before. Also, more Pokémon will appear near you when you use an Incense during the week-long event.
What do you think of this latest Pokémon Go event? What Shiny Pokémon do you hope makes its debut? Let us know in the comments section below.
'Pokémon Go' Bug Out Event: Start Time, Research Tasks and More | Gaming