'Pokémon Go' Update: How To Catch Ash Hat Pikachu On April Fool's Day
Niantic is bringing an April Fool's Day event to Pokémon Go as Ash Hat Pikachu makes its return to the popular mobile game.
On April 1, Pokémon Go players will have a chance to encounter an Ash Hat Pikachu. To find one, they'll need to be photobombed by the rare Pikachu.
Similar to how Smeargle is obtained in Pokémon Go, trainers will need to take photos of their Pokémon using the Snap feature. Follow these steps to find and catch the Ash Hat Pikachu in Pokémon Go.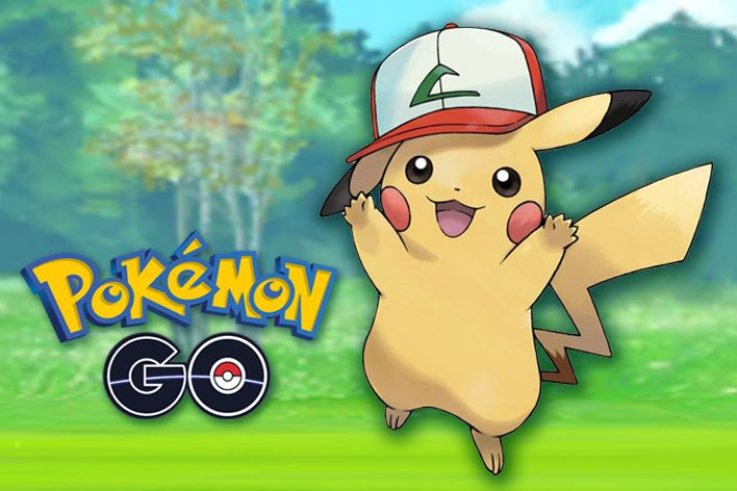 HOW TO CATCH ASH HAT PIKACHU IN POKEMON GO:
Tap on the Pokémon you want to take an GO Snapshot of in your Pokémon Storage.
Tap the camera icon in the upper-right corner.
If you are not using AR+, then your Pokémon will already be placed for you.
If you are using AR+, slowly pan your camera over a flat, open surface (like the ground or a tabletop). A shimmery effect with yellow footsteps will appear once your device has detected your environment. Note: You can turn your AR+ on or off in the game's settings.
Tap on the shimmery effect to place your Pokémon on the flat surface.
You can move around to find the best angles for your shot. Tap your Pokémon and it will strike a pose. You can also brush your Pokémon to get its attention.
Once ready, tap the camera icon to take your GO Snapshot. You can take multiple shots and they are saved to your device's memory.
When your photo shoot is over, tap the exit icon in the upper-left corner. You'll then see a gallery of your photos from that photoshoot.
Shiny Hunters will be happy to know that the Ash Hat Pikachu has a chance of appearing in its Shiny variant. Like other Shiny Pikachu, the yellow coloring becomes more orange.
Niantic's April Fool's Day update is fitting considering the popular mobile game was born five years ago on this day. Google placed Gen 1 sprites of Pokémon in its Maps app for users to catch. This would later turn into Pokémon Go.
What do you think of this little Pokémon Go update? Have you found a Shiny Ash Hat Pikachu yet? Let us know in the comments section below.
'Pokémon Go' Update: How To Catch Ash Hat Pikachu On April Fool's Day | Gaming