'Pokémon Go' Clamperl Event: Start Time, Research Tasks
The next Pokémon Go event begins this Saturday and will finally introduce the Water-type Pokémon from the Hoenn Region, Clamperl.
Like past events, Clamperl will only be catchable after completing a certain research task. Pokémon Go trainers will need to spin PokéStops during the three-hour window to obtain and complete these tasks.
There's a bunch of other things players can take advantage of during the Pokémon Go Clamperl event, so here's all the information you'll need to know including what time it starts, how to get its evolutions and more.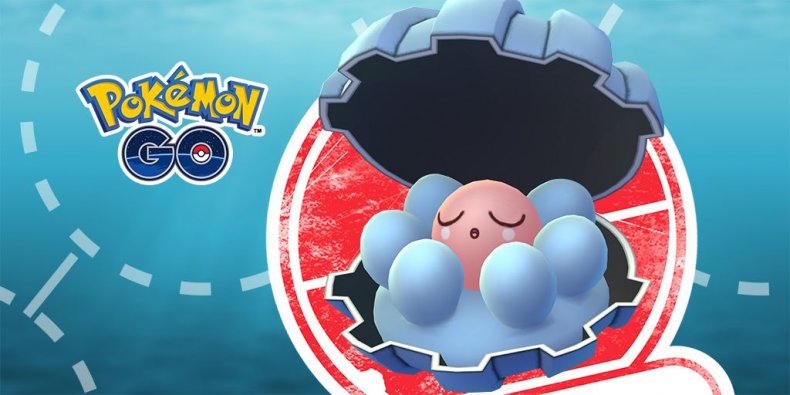 POKEMON GO CLAMPERL EVENT START TIME
The special Clamperl Pokémon Go event begins Saturday, February 23 at 2 p.m. EST and ends at 5 p.m. EST.
CLAMPERL EVENT RESEARCH TASKS
Officially, the research tasks for the Clamperl event have yet to be revealed by known Pokémon Go dataminer Chrales has found strings of data that give players an idea of the many ways they can catch this Water-type.
According to Chrales, here are the research tasks that will include a Clamperl encounter as the reward:
Battle in a Gym
Battle in a Raid
Use a supereffective Charged Attack in a Gym Battle
Use berries to help catch Pokémon
Catch a Magikarp or Wailmer
Catch a Psyduck or Krabby
Catch ? Water-type Pokémon
Evolve ? Water-type Pokémon
Make ? Curveball throws
Make ? Great Throws
Make ? Great Throws in a row
Make ? Nice Throws in a row
Make ? Nice Throws
Spin ? PokéStops
HOW TO GET GOREBYSS AND HUNTAIL IN POKEMON GO
Clamperl has a branched evolution in Pokémon , meaning trainers will have to choose which evolution to select. Unfortunately, in Pokémon Go, evolving Clamperl will lead to a random outcome.
Whether your Clamperl evolves into Gorebyss or Huntail is purely up to RNG, similar to how Eevee or Wurmple evolves.
If there's a guaranteed way to get a Gorebyss or Huntail in Pokémon Go we will update.
IN GAME BONUSES
While players are out searching for research tasks, they can benefit from double the Stardust for catching Water-type Pokémon. Luckily for Pokémon Go players, the three-hour window will see an increase in Water-type Pokémon like Krabby and Wailmer in the overworld so making good use of the increased Stardust shouldn't be a problem.
Of course, Stardust is crucial to increasing the Combat Power (CP) of Pokémon as well as evolving and teaching new attacks.
What do you think of the Clamperl event in Pokémon Go ? What event do you want to see next? Let us know in the comments section below.