'Pokémon Go' December Community Day: Start Time, Raid Update, Shiny Pokémon & More
Pokémon Go is ending 2019 with a bang, as it is ready to hold its biggest-ever Community Day event.
Similar to last year's two-day event, this weekend players will see an increase in some of the game's more rare and powerful Pokémon in the overworld alongside a slew of in-game bonuses that can give trainers a leg up in filling out their Pokedex and building a powerful team.
If you're looking for all the information on the December Community Day, here's everything you need to know including its start time.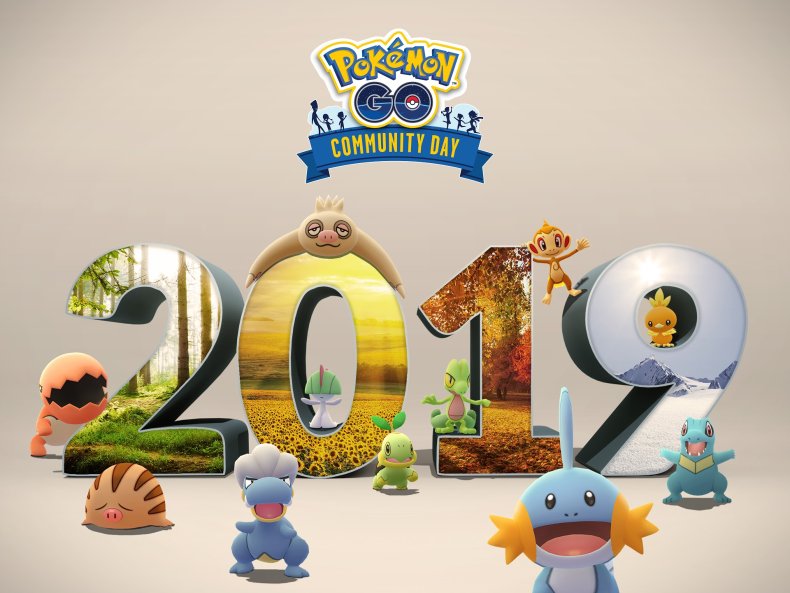 POKEMON GO COMMUNITY DAY START TIME
The December Pokémon Go Community Day event begins Saturday, December 14 from 11 a.m. to 2 p.m. local time, with a second event happening during those same hours on Sunday, December 15.
SHINY POKEMON
This upcoming Community Day will see the past spotlight Pokémon appear more often in the overworld. This also means that trainers will have an increased chance of encountering the Pokémon's shiny forms too.
As with other Shiny Pokémon in the popular mobile game, trainers will need to encounter a Pokémon to determine if you've found its rare variant or not. The rate at which Shiny Pokémon will appear is increased during the event times.
The following Pokémon will see an increase in appearance and in the rate of finding its Shiny:
Treecko
Torchic
Mudkip
Totodile
Bagon
Swinub
Trapinch
Ralts
Slakoth
Turtwig
Chimchar
EXCLUSIVE MOVES
A big part of Community Days are the exclusive moves that fully evolved Pokémon can learn. If a trainer evolves a Pokémon during the event hours they'll learn a particular attack they won't learn anywhere else.
Here's a list of the Pokémon and the move they learn upon fully evolving:
Chimchar -> Blast Burn
Torchic -> Blast Burn
Mudkip -> Hydro Cannon
Totodile -> Hydro Cannon
Treecko -> Frenzy Plant
Turtwig -> Frenzy Plant
Ralts -> Synchronoise
Trapinch -> Earth Power
Bagon -> Outrage
Swinub -> Ancient Power
Slakoth -> Body Slam
IN-GAME BONUSES
Other in-game goodies include the usual three-hour Lure Modules, two times Capture Experience, two times Capture Stardust and halved Egg distances. To take full advantage of the increased Community Day Egg pool, trainers should get out there and walk. Here are the new distances for Eggs during the two-day event:
2km - > 1km
5km -> 2.5km
7km -> 3.5km
10km -> 5km
Also in this event, the Eggs picked up during these times will hatch into past Spotlight Pokémon including: Bulbasaur, Charmander, Squirtle, Pichu, Eevee, Dratini, Chikorita, Cyndaquil, Mareep, Larvitar and Beldum.
The Raids will also change during the two-day event to include past Spotlight Pokémon from 9 a.m. to 9 p.m. local time on both Saturday and Sunday.
Are you excited for the final Community Day of the year? Which Pokémon is your favorite? Let us know in the comments section.