'Pokémon Go' Community Day: Shiny Electabuzz, Start Time & Everything You Need to Know
In the month of November, trainers will get to experience not one but two Community Day in Pokémon Go.
The first Community Day is set to happen this weekend and feature the Electric-type from the Kanto region, Electabuzz. This event will bring the best chance to catch this Pokémon, the debut of a new Shiny variant and much more in-game bonuses for trainers to enjoy.
Whether you're a casual or competitive Pokémon Go player, the upcoming Electabuzz Community Day event will have something for you.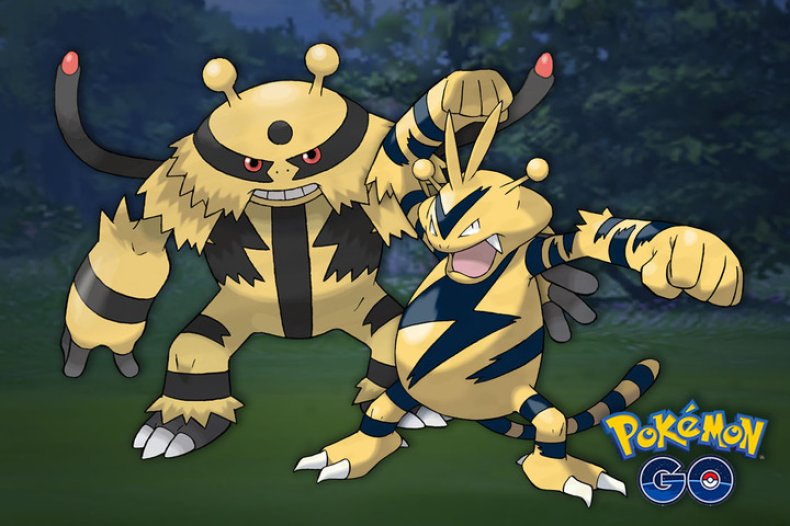 POKEMON GO ELECTABUZZ COMMUNITY DAY START TIME
The Electabuzz Community Day event in Pokémon Go will begin Sunday, November 15 at 11 a.m. local time and ends at 5 p.m. local time.
SHINY ELECTABUZZ
With each Community Day event, the spotlight Pokémon will see its Shiny form appear more frequently in the wild, and in the case of some events even in Raids and Eggs.
For Electabuzz, its Shiny form will appear more frequently in the wild. Elekid, the pre-evolution of Electabuzz will hatch more frequently from 2km Eggs and may see the chances of getting a Shiny Elekid increase. We'll update this section if we learn more about the possibility of hatching a Shiny Elekid during the event.
RESEARCH TASKS
The official Pokémon Go blog has given some details on the upcoming Electabuzz Community Day research tasks. There will be an event-exclusive Timed Research tasks and field research tasks that will give trainers a variety of rewards upon completion.
Niantic confirmed that trainers will receive Sinnoh Stones as rewards, which are needed to evolve Electabuzz into Electivire, among other items.
We'll learn more about these tasks and rewards when the event goes live. Be sure to check back for more information.
FLAMETHROWER
The exclusive Community Day move is Flamethrower. Pokémon Go trainers who evolve their Electabuzz into Electivire during the event or up to two hours after the event concludes--7 p.m. local time--will have their Electric-type learn this powerful Fire-type attack.
Flamethrower is a great option for Electivire as it gives it a viable attack against Steel and Grass-type Pokémon.
IN-GAME BONUSES
Trainers will be able to take advantage of the following bonuses during the Electabuzz Community Day event:
Eggs placed in Incubators during the event will have the hatch distance set at 1/4 of the usual distance
Incense activated during the event will last for three hours as opposed to the usual one.
Are you excited for the upcoming Community Day event? Let us know in the comments section.