'Pokémon Go' Community Day Weekend Brings Previous Pokémon and Exclusive Moves Back
Niantic announced a surprise Community Day Weekend for Pokémon Go to start the month of December.
Starting Nov. 30 at 4 p.m. EST and ending Dec. 3 at 2 a.m. EST, Pokémon featured in previous Community Day events will spawn all weekend. Also, the exclusive moves they learned in the past events will be available. This is the perfect time to catch these rare Pokémon and teach them some of the most powerful attacks in the game.
If you already have all these Pokémon and their exclusive attacks, there are still some enticing bonuses on offer. Niantic revealed players can earn double experience points and Stardust for catching Pokémon. Incubators will also be twice as effective as normal.
However, these in-game bonuses will only work three hours on one day of that weekend. For North America, Pokémon Go players can take advantage between 2 and 5 p.m. EST on Saturday, Dec. 1.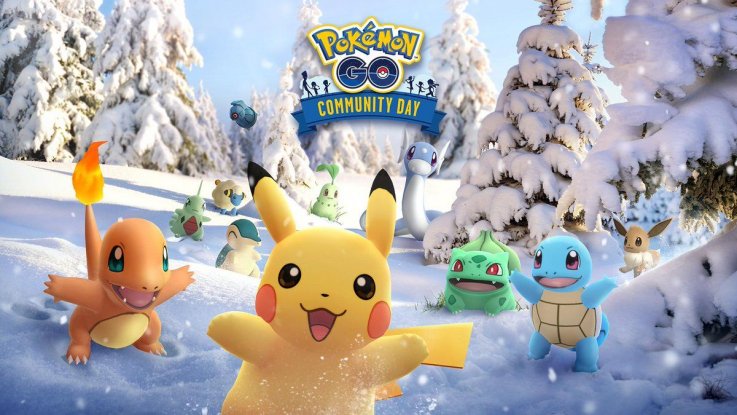 To refresh your memory, here are the past Community Day Pokémon and the exclusive move each will learn when they evolve:
Bulbasaur - Frenzy Plant
Charmander - Blast Burn
Squirtle - Hydro Cannon
Pikachu - Surf
Eevee - Last Resort
Dratini - Draco Meteor
Chikorita - Frenzy Plant
Cyndaquil - Blast Burn
Mareep - Dragon Pulse
Larvitar - Smackdown
Beldum - Meteor Mash
Like past Community Days, Pokémon caught before the event can still learn the exclusive move within the window. Players will have even longer to find the best Pokémon to evolve as the event window is much longer this time around.
Shiny versions of the Community Day Pokémon will likely have a higher percentage of spawning during the event, though Niantic has not officially confirmed this. The Pokémon won't show up in their Shiny form in the Pokémon Go overworld, but players will know right away if they've encountered one by the change in color as well as the star symbol that appears on Shiny Pokémon's names.
We'll update this section as soon as we learn more.
What do you think of this special Pokémon Go Community Day weekend? Which Pokémon are you going to focus on catching? Let us know in the comments section below.
'Pokémon Go' Community Day Weekend Brings Previous Pokémon and Exclusive Moves Back | Gaming