'Pokémon Go' Cyndaquil Community Day Announced: Date and Double Experience Revealed
Niantic announced Cyndaquil, the Fire-type Starter Pokémon of the Johto Region, will take the spotlight in the November Pokémon Go Community Day event.
On Saturday, Nov. 10 from 2 p.m. to 5 p.m. EDT, Pokémon Go players will see an increased rate of Cyndaquil spawns and a greater chance of catching a Shiny version of the Fire-type.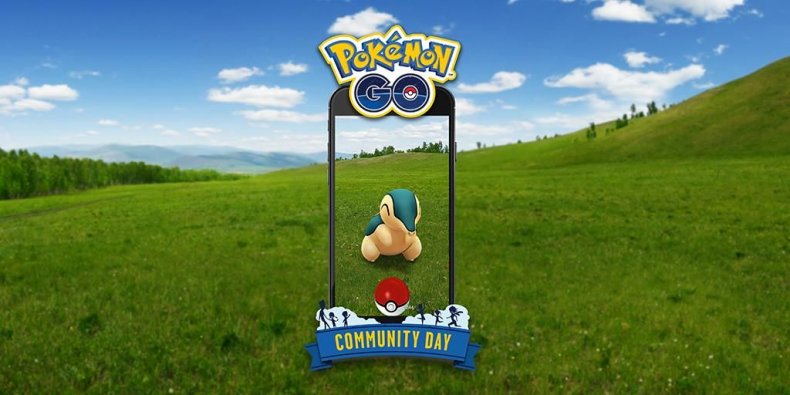 The official Pokémon Go blog also confirmed that trainers will get two in-game bonuses during the event: double experience and stardust for catching Pokémon. These perks are perfect for trainers looking to level up as well as evolve and power up their newly caught Cyndaquil.
The exclusive move earned during the Community Day was not revealed, but it's very likely that Typhlosion will learn be Blast Burn the same charged attack distributed during the Charmander Community Day.
In our Pokémon Go Community Day predictions, we correctly guessed the Cyndaquil event for November. In case you were wondering, we guessed Trapinch would be the December Pokémon, Totodile in January and Bagon in February. Players will have to wait until after Nov. 10 to learn of the next Community Day event.
Currently, the 2018 Halloween Event is live in Pokémon Go, giving trainers access to new Sinnoh Pokémon like the Drifloon line, Stunky line and Spiritomb (through special research tasks ). The Legendary Pokémon Giratina is also catchable until Nov. 20 through the Raid Battles.
Are you excited for the upcoming Cyndaquil Pokémon Go Community Day? What is your game plan for that day? Let us know in the comments section below.
'Pokémon Go' Cyndaquil Community Day Announced: Date and Double Experience Revealed | Tech & Science