'Pokémon Go' Community Day: Shiny Cyndaquil, Start Time and Everything You Need to Know
November is a busy month for Pokémon Go . Not only did the popular mobile game add new Sinnoh Pokémon and a special Gengar Day event, a new Community Day spotlighting Cyndaquil is about to begin soon.
The Cyndaquil Pokémon Go Community Day event will increase spawns of the Fire-type Johto Starter, making it much easier for trainers to catch them. There are a ton of in-game perks that players can take advantage of as well as timed exclusives that should excite every Pokémon Go trainer.
Here are all the essential information Pokémon Go trainers need to know about the Cyndaquil Community Day event.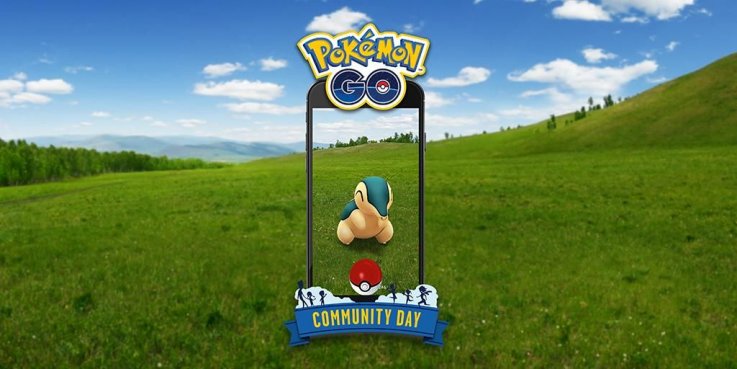 WHAT TIME DOES POKEMON GO CYNDAQUIL COMMUNITY DAY START AND END?
Cyndaquil Community Day starts Saturday, Nov. 10 at 2 p.m. EST and ends at 5 p.m. EST.
SHINY CYNDAQUIL
Like past Community Day events, the spotlighted Pokémon will have their Shiny Form introduced into Pokémon Go . Trainers should expect to an increased chance to encounter Shiny Cyndaquil in the wild during the three-hour window.
Shiny Cyndaquil doesn't look too different from its regular coloring, but it will look more yellow than usual. Be sure to look for the Shiny symbol during an encounter to be sure.
BLAST BURN
Trainers who evolve their Cyndaquil into Quilava and then Typhlosion during the Community Day event will be rewarded with an exclusive move. Typhlosion will learn the Blast Burn charged attack.
Blast Burn is a powerful Fire-type attack previously available to Charizard during the Charmander Community Day months ago.
Cyndaquil caught prior to the three-hour window can still learn Blast Burn if it is evolved into Typhlosion during the event. Niantic actually gives trainers one more hour to evolve their Pokémon, so you'll have until 6 p.m. EST to do so.
OTHER PERKS
On Saturday, Pokémon Go players will receive double the experience points for catching Pokémon while also receiving double the Stardust.
However, since the Stardust Blast event that started earlier this week runs through the Cyndaquil Community Day event trainers will actually receive four times the amount of Stardust for captures.
Are you excited for the new Community Day event? What do you think of Cyndaquil's Shiny? Let us know in the comments section below.
'Pokémon Go' Community Day: Shiny Cyndaquil, Start Time and Everything You Need to Know | Gaming