'Pokémon Go' December Community Day to Bring Every Past Spotlight Pokémon for a Two-Day Event
Pokémon Go announced the Community Day event to take place in December, and it will feature the 11 Pokémon that received the spotlight in 2019.
Similar to last year's December Community Day, Pokémon Go players will be able to enjoy a special extended event across two days. The first session begins Saturday, December 14 from 11 a.m. to 2 p.m. local time, with the second starting Sunday December 15 for the same three hours.
The following Pokémon will appear more frequently in the overworld for Pokémon Go trainers to catch:
Treecko
Torchic
Mudkip
Totodile
Bagon
Swinub
Trapinch
Ralts
Slakoth
Turtwig
Chimchar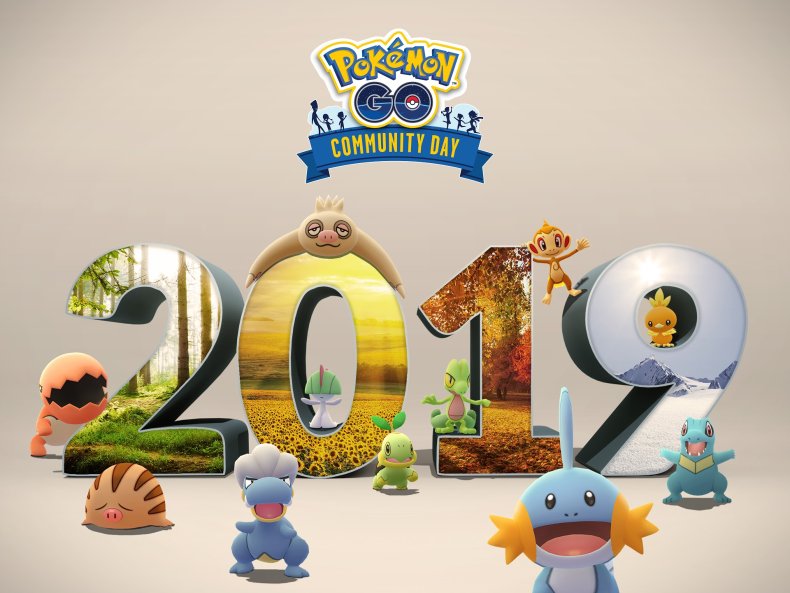 While trainers will have the two days to catch these Pokémon, there will be set times for specific species to appear more frequently. On Saturday, Totodile, Swinub, Treecko, Torchic, Slakoth and Bagon will appear. Sunday will see Mudkip, Ralts, Trapinch, Turtwig and Chimchar spawn more frequently.
https://www.youtube.com/watch?v=9KoLM0j8Faw
Not only will the above Pokémon appear more often, but trainers will an have an increased chance to catch their Shiny variants as well.
This new event will also bring past Community Day Pokémon in Eggs. Bulbasaur, Charmander, Squirtle, Pikachu, Eevee, Dratini, Chikorita, Cyndaquil, Mareep, Larvitar and Beldum will hatch more often from Eggs picked up during the event times.
Raids will also change during the two-day event. The past Community Day Pokémon will appear in Raids from 9 a.m. to 9 p.m. local time on both Saturday and Sunday.
Other in-game goodies include the usual three-hour Lure Modules, two times the Capture Experience, two times the Capture Stardust and half Egg Distances. To take full advantage of the increased Community Day Egg pool, trainers will want to get out there and walk. Here are the new distances for Eggs during the two-day event:
2km - > 1km
5km -> 2.5km
7km -> 3.5km
10km -> 5km
The 2019 Community Day Pokémon will also able to learn the same exclusive moves from this year. As a refresher, here are the exclusive moves learned by the 2019 Community Day Pokémon upon evolving:
Chimchar -> Blast Burn
Torchic -> Blast Burn
Mudkip -> Hydro Cannon
Totodile -> Hydro Cannon
Treecko -> Frenzy Plant
Turtwig -> Frenzy Plant
Ralts -> Synchronoise
Trapinch -> Earth Power
Bagon -> Outrage
Swinub -> Ancient Power
Slakoth -> Body Slam
The older Community Day Pokémon will also learn their exclusive moves upon evolving.
What do you think of December's Community Day two-day event? Which of the spotlight Pokémon is your favorite? Let us know in the comments section.