'Pokémon Go' Dragon Week Makeup Event: Start Time and What You Need to Know
Dragon Week in Pokémon Go didn't go as planned for the popular mobile game, and now Niantic is holding a makeup event to give players an opportunity at catching some of the more rare Pokémon featured.
According to the official Niantic blog, due to technical issues that occurred during Dragon Week, a global makeup event will be held starting this Friday.
In particular, the Timed Research, which gave all players tasks to complete for special items and Pokémon, ended sooner than it was meant to in certain time zones. The original Dragon Week ran from July 31 to August 7.
Niantic confirmed that new Timed Research will appear for all Pokémon Go players when the makeup event starts on Friday. While the specific tasks will be different, they will have the same rewards.
Unfortunately, other features of the original Dragon Week event, such as featured Pokémon (like Deino) appearing more frequently in the wild, will not be active this time around.
Players shouldn't expect the Raid Bosses to shift to feature Rayquaza, or that the Egg Pool will start featuring Dragon-type Pokémon in 7km Eggs.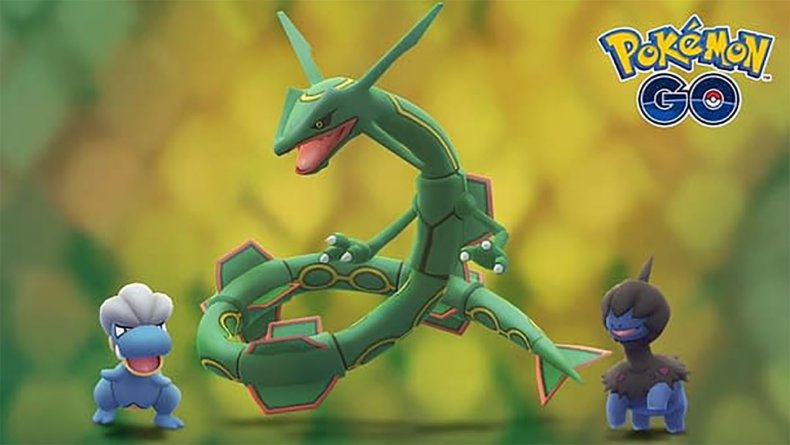 POKEMON GO DRAGON WEEK MAKEUP EVENT START TIME
The makeup Dragon Week event in Pokémon Go will begin Friday, August 21, at 8 a.m. and run until Wednesday, August 26, at 10 p.m. local time.
POKEMON GO DRAGON WEEK MAKEUP TIMED RESEARCH TASKS
As mentioned above, Niantic confirmed that the Timed Research will be "slightly" different this time around, but that the rewards will be the same.
The reward for the first step was a Dratini encounter. You had to complete the following tasks to earn it: Power up Pokémon five times, make five Nice Throws, and catch three Dragon-type Pokémon.
Completing the second step earned a Bagon encounter, once players finished these three tasks: Evolve three Pokémon, make seven Great Throws and catch five Dragon-type Pokémon.
Deino, who had its Shiny form debut in the original Dragon Week event, was the reward for completing these tasks: Win a Raid, make an Excellent Throw, catch seven Dragon-type Pokémon.
Completing these three tasks earned players an encounter with Alolan Exeggutor: Defeat three Team Rocket Grunts, make three Excellent Throws, catch nine species of Pokémon.
The final step didn't have any tasks to complete, but gave players their second Deino encounter.
With Dragon-type Pokémon not appearing more frequently in the wild, expect the tasks that have players catch them to be changed.
UPDATE: The event is live and we now know the new timed research, which you can read below.
Power up a Pokemon 5 times
Make 2 Nice Throws
Catch 2 Pokemon
-------
Evolve a Pokemon
Make 4 Nice Throws
Catch 4 Pokemon
-------
Win a raid
Make 2 Great Throws
Catch 6 Pokemon
-------
Defeat 2 Team Rocket Grunts
Make 4 Great Throws
Catch 8 different species of Pokemon
-------
Are you excited for a second chance to catch more Deino? Let us know who your favorite Dragon-type Pokémon is in the comments section.