'Pokémon Go' Fest Weekly Challenge 2: Start Time, Research Tasks and More
The second weekly challenge in Pokémon Go's fourth anniversary celebration is about to begin, and this time trainers will have to focus on battling if they want to complete all the timed research.
With Pokémon Go Fest 2020 happening at the end of July, trainers will want to finish the weekly challenges leading up to the big event to maximize the perks they'll enjoy during the two-day festival.
Niantic confirmed that week two of the Pokémon Go fourth anniversary celebration will revolve around battling, but the appearance of Team Go Rocket may change their plans. Read on to learn everything about the Pokémon Go Weekly Challenge part 2: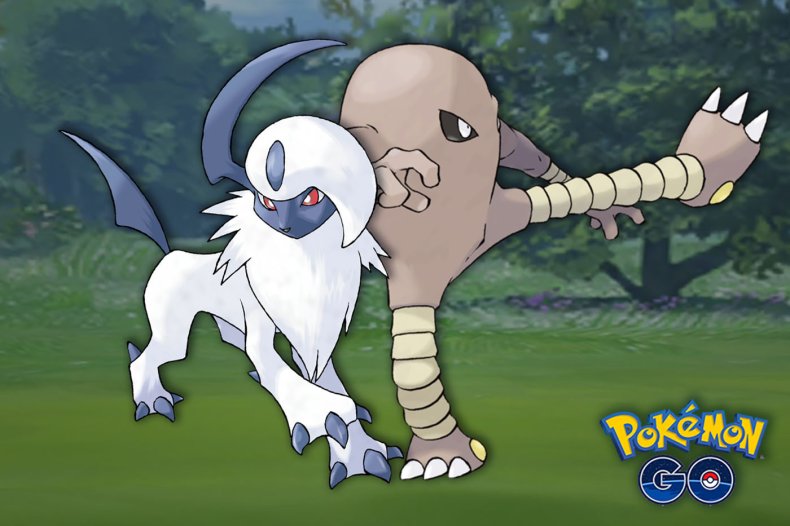 POKEMON GO WEEKLY CHALLENGE WEEK 2 START TIME
Week two of the Pokémon Go Weekly Challenge will begin Friday, July 10, at 8 a.m. local time and run until Wednesday, July 15, at 10 p.m. local time.
POKEMON GO WEEKLY CHALLENGE WEEK 2 RESEARCH TASKS
The first week of the event gave players nine timed tasks to complete, and the same will happen for this week.
Niantic confirms that completing some of these tasks will reward players with an encounter with Hitmonlee and Absol. Trainers will also receive a Super Rocket Radar, the item needed to find and battle the leader of Team Rocket, Giovanni.
There will also be a team component to the research tasks this week. If one million trainers from a specific team complete the timed research this week, a special Pokémon will appear during Pokémon Go Fest 2020.
One million Team Instinct Trainers: Ferroseed
One million Team Mystic Trainers: Alolan Grimer
One million Team Valor Trainers: Alolan Marowak
Also, just like last week, if you complete the timed research, a new elite battle challenge will appear. These tasks are much more difficult than the timed research, and you don't need to complete them, but it's something to challenge yourself as you wait for next week's event to begin.
The event has begun in some parts of the world. Here are the timed research tasks for the second Weekly Challenge event in Pokemon Go:
Power up a Pokémon
Evolve a Pokémon
Defeat a Team Go Rocket Grunt
-----------
Purify 2 Shadow Pokémon
Power up a Pokémon 2 Times
Defeat 2 Team Go Rocket Grunts
------------
Power up a Pokémon 3 Times
Rescue 3 Shadow Pokémon
Defeat 3 Team Go Rocket Grunts
Here is the Elite tasks after completing the first nine:
Defeat 15 Team GO Rocket Grunts
Defeat a Team Go Rocket Leader 5 Times
Defeat the Team Go Rocket Boss
BATTLE-THEMED EVENT
On the official Niantic blog, the company confirmed that on Saturday, July 12, from 11 a.m. to 2 p.m. local time, there will be a battle-themed event.
Not much else was confirmed in the blog post, but with the arrival of Team Go Rocket and their balloons, it's likely that trainers will be tasked with facing and defeating the evil organization.
In past years, Team Go Rocket would inhabit every PokeStop in the game for a limited time. We speculate that we'll see that and perhaps more Team Go Rocket Balloons appearing in the Pokémon Go overworld.
We'll update this section when we learn more.
What do you think of the second weekly challenge in Pokémon Go? Let us know in the comments section.