'Pokémon Go' Incense Day: Shiny Carvanha, Schedule and Everything You Need to Know
As Pokémon Go players enjoy the Hoenn Throwback Event, one Gen 3 Pokémon will be receiving its Shiny form in the popular mobile game, and we're not talking about Skitty.
This Sunday, trainers can participate in Pokémon Go's Incense Day festivities from 11 a.m. to 5 p.m. local time, and will feature the debut of Shiny Carvanha in the game.
As Carvanha is a Water and Dark-type Pokémon, both types will be featured on Sunday when you use an incense. The in-game show will sell three incense for one PokeCoin on Sunday so if you've run out you can still participate.
If you want to take advantage of all the Incense event has to offer in Pokémon Go, continue reading.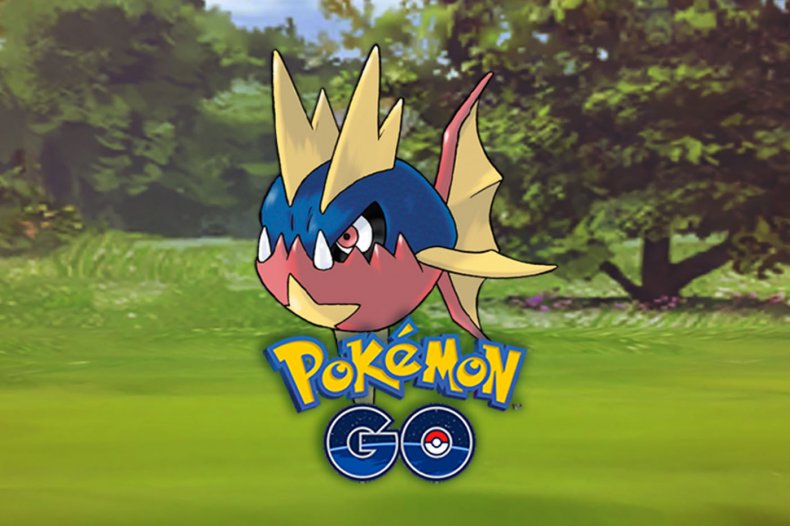 POKEMON GO INCENSE DAY SCHEDULE
While the festivities start at 11 a.m., local time, the six-hour event will be broken up into parts. Each hour will shift between Water and Dark-type Pokémon, with both having a different pool of Pokémon that will appear more frequently.
Check out the Pokémon Go Incense Day schedule below:
From 11 a.m. to 12 p.m.: Water-type Pokémon
From 12 p.m. to 1 p.m.: Dark-type Pokémon
From 1 p.m. to 2 p.m.: Water-type Pokémon
From 2 p.m. to 3 p.m.: Dark-type Pokémon
From 3 p.m. to 4 p.m.: Water-type Pokémon
From 4 p.m. to 5 p.m.: Dark-type Pokémon
SHINY CARVANHA
The big draw of this event is the debut of Shiny Carvanha. Like other Shinies that debut, Carvanha will appear in its Shiny form more often during the event. This will be the best chance at encountering and catching this rare Pokémon that players will get.
Shiny Carvanha is drastically different from its normal coloring. It shifts its red coloring to a light blue, and the original dark blue parts are now bright green.
If you think Shiny Carvanha is trippy, its evolution Sharpedo goes from a dark blue to a bright pink.
OTHER RARE POKEMON
While Shiny Carvanha is what many players will be hunting for, there are also a lot of other great Pokémon to try and catch during the event.
During the Water-type hours, the following Pokémon are confirmed to appear more frequently: Tympole, Horsea and the rare Alomomola. This Water-type debuted as a rare encounter on Valentine's Day, so if you missed out you'll have another chance to catch one this Sunday.
For the Dark types, Murkrow, Sableye and more will appear more frequently. Scraggy, the Dark and Fighting-type Pokémon will also appear as a rare encounter. This Pokémon was previously only obtainable via rewards in the Pokémon Go Battle League.
Are you excited for the upcoming Incense Day? Let us know in the comments section.