Man Ignores Italy's Coronavirus Lockdown to Play 'Pokemon Go,' Tells Police 'I Have to Hunt the Pokemon'
Police in Italy have been strictly enforcing the lockdown that has been in place across the country since March 9, restricting people to their homes unless they are getting food, medicines, going to work, or performing essential services. However, one 31-year-old man, who was reportedly stopped by the carabinieri on the streets of San Fermo, in the northern Como province, believed that he had a good enough reason to be outdoors, when he explained that he was playing "Pokemon Go."
The man had gone outside with his daughter to play the augmented reality game. When officers asked him why he was flouting the restrictions, he said, "I have to hunt the Pokemon," leggo.it reported.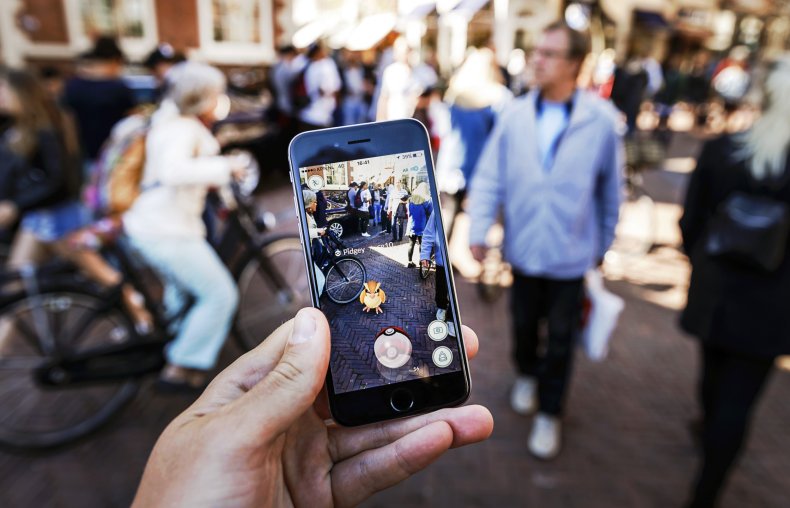 The publication reported that police had no option but to charge him and he joined the more than 43,000 people across the country who have been sanctioned for breaking the lockdown restrictions. According to the Interior Ministry, between March 11 and 17, more than one million people have been checked.
In Venice and Torre Annunziata in Campania, police charged priests who were carrying out funerals, which are banned under the government decree, The Guardian reported.
Meanwhile, in Sciacca, Sicily, one man who had tested positive for coronavirus, ignored orders to self-isolate at home and was stopped by police out shopping. He was charged with "aiding the epidemic" which could result in a jail sentence, the paper reported.
On Wednesday, there were 475 more coronavirus deaths in Italy, in its biggest daily jump. There are now 35,713 cases, according to the country's Civil Protection Agency.
In light of the grim statistics in Europe's hardest hit country, prime minister Giuseppe Conte has said that the lockdown is likely to be extended beyond April 3.
He told the newspaper Corriere della Sera on Thursday that "the blockade will go on," adding that "the measures taken, both the closure of (public) activities and the ones concerning schools, can only be extended."
The epicenter of the Italian outbreak is in Lombardy, whose governor Attilio Fontana has warned that medical resources were being stretched to breaking point, and that "we will soon be unable to give a response to those who fall ill."
"Stay at home. If you don't understand that we'll have to be more aggressive," he said, according to CNBC.
Giorgio Palù, a professor of virology and microbiology of the University of Padova, said he had expected to see an improvement after a week of the lockdown and told CNN, "Yesterday we expected to have a change after almost 10 days of this new measure... but it's still rising. So I don't think we can make a prediction today."
The graph below from Statista shows the global cases of COVID-19 as of March 19.