'Pokémon Go' Mega Evolution Event 2: Start Time, Research Tasks, Mega Houndoom & More
After the first Mega Evolution event in Pokémon Go, which introduced Mega Pidgeot, the game is set to debut Mega Houndoom with a brand new event.
The second of three Mega Evolution events in Pokémon Go this September will begin this week and trainers will have to complete enough battles to unlock this new Mega Pokémon, as well as finish event-exclusive tasks.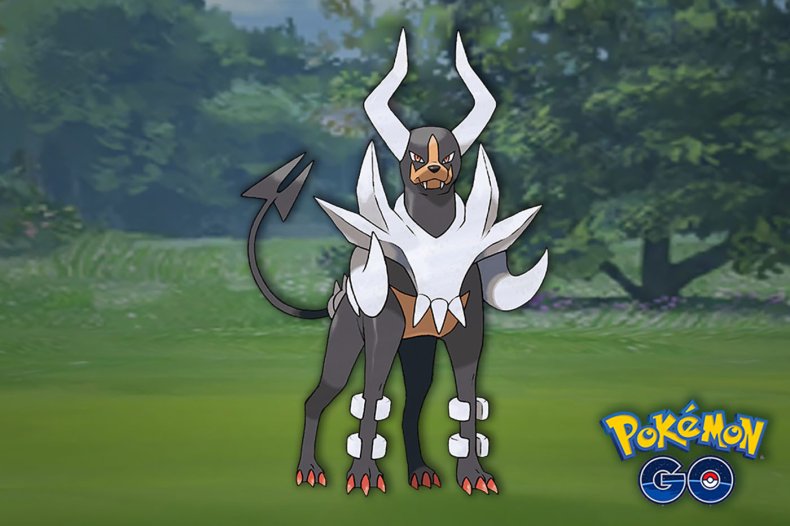 POKEMON GO MEGA EVOLUTION EVENT 2 START TIME
The second Mega Evolution event will begin Friday, September 11, at 8 a.m. local time and ends Thursday, September 17, at 10 p.m. local time.
MEGA EVOLUTION RESEARCH TASKS
Until the event goes live, we won't know the exact details of the research tasks, but Niantic has confirmed that completing these tasks will earn trainers Mega Energy for the Kanto Starters.
It also confirms that there will be tasks focused on battles and Raids.
We'll update this section when the event has gone live.
MEGA HOUNDOOM
Similar to the process with Mega Pidgeot, Pokémon Go trainers can unlock Mega Houndoom by banding together.
Niantic confirms that if trainers all around the world can win 275 million Raid, Team Go Rocket and Trainer battles, the Dark and Fire-type Mega Pokémon will be unlocked in Pokémon Go moving forward.
It should be noted that Mega Pokémon can't be used in Go Trainer Battles, but be sure to use them in the other battles.
MEGA BEEDRILL TASKS
Mega Beedrill was introduced in Pokémon Go when the Mega Evolution feature was, but there are currently no Raids that allow trainers to earn more Mega Beedrill Energy.
Trainers who want to Mega Evolve their Beedrill will need to complete the research tasks that launched with Mega Evolution, but Niantic is adding more event-exclusive field research tasks for trainers to complete and earn more Mega Energy.
Using Mega Beedrill in Gym, Team Go Rocket and Trainer Battles during this event will give it a temporary CP boost, making it stronger than ever.
We'll update this section with the research tasks when the event goes live.
IN-GAME BONUSES
Although Pokémon Go trainers will want to focus on unlocking Mega Houndoom, Bug-type Pokémon will receive a huge spotlight during this event.
Bug-type Pokémon will appear more frequently in the wild, including: Caterpie, Weedle, Paras, Venonat, Scyther, Pinsir, Ledyba, Spiranark, Wurmple, Kricketot and Burmy. Trainers may want to focus on catching Weedle, Scyther and Pinsir as they have, or will have the ability to Mega Evolve.
Also, Ledbya will have its Shiny form debut in Pokémon Go during this event.
Team Go Rocket will have new Shadow Pokémon on their teams that trainers can catch upon defeating them. We'll update this section with more information as we get it.
What do you think of the second Mega Evolution event in Pokémon Go? What is your favorite Mega Pokémon? Let us know in the comments section.
'Pokémon Go' Mega Evolution Event 2: Start Time, Research Tasks, Mega Houndoom & More | Newsgeek