New Pokémon Go Monsters Are Coming Just in Time for Halloween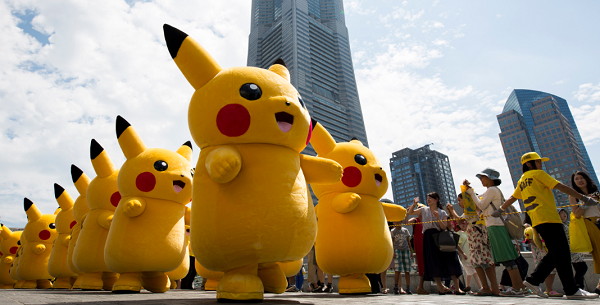 As if it wasn't hard enough trying to catch them all, Pokémon Go players will have a few new monsters to collect during the Halloween season. New creatures will start appearing on the game Friday.
The in-game Halloween event will feature new monsters such as Sableye, Banette and "a few other ghost-type Pokémon" like Gastly, Drowzee and Cubone, according to Niantic, the developer behind the game.
In a statement, Niantic said that gamers also will see Halloween-inspired upgrades to favorite characters like Pikachu, who will be sporting a witch's hat. Players also will be able to dress their trainers up with a hat inspired by Mimikyu—a Generation 7 character that has yet to be seen on Pokémon Go.
Aside from encountering new monsters, Pokémon trainers also will have the chance to win some game swag during the Halloween event. "Candy rewards from catching, hatching and transferring Pokémon will be doubled," Niantic said. "You'll have the opportunity to stock up for your upcoming adventures with special boxes from the in-game shop, featuring items such as Raid Passes and Super Incubators."
Gamers will only be able to collect the Halloween-themed monsters until November 2.
The developer has turned to events and new character additions to keep users interested in playing the game, which became a national sensation over the summer of 2016. Last fall, the developer rolled out its first Halloween event, and this summer the beloved Mewtwo Pokémon was added to the game.
In an interview with The Verge, Niantic CEO John Hanke said there were still some other aspects to the game developers wanted to incorporate, "like player-versus-player and trading."
The Pokémon Go Halloween event will launch on Friday at noon PT.