Pokémon Go More Popular Than Porn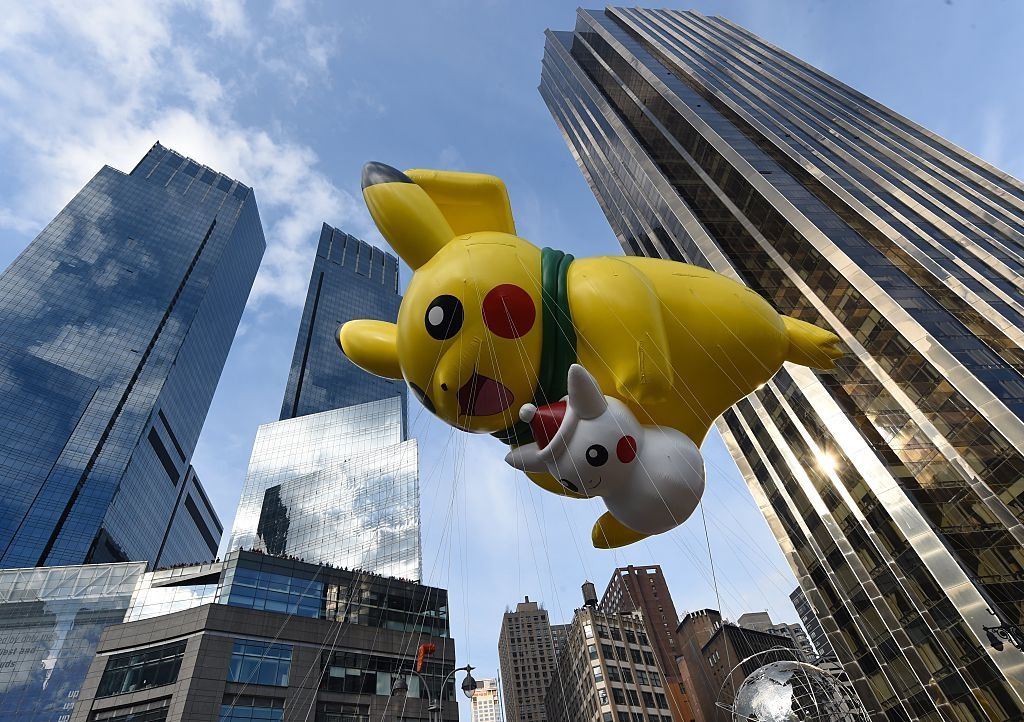 Pokémon Go has already become one of the most successful apps of all time, and now its popularity appears to be rivalling that of another internet phenomenon: porn.
Web analytics from Google Trends show that searches for "Pokémon Go" surpassed searches for "porn" less than a week after the app's launch.
The game—which uses a device's location to allow players to find and capture Pokémon characters in various places—has also surpassed the dating app Tinder in terms of U.S. downloads on Android smartphones, according to separate data from SimilarWeb.
"It's not just on installs where Pokémon Go is killing it, on app engagement as well, the app's usage has been unbelievably high," said Joseph Schwartz, a digital analyst at SimilarWeb. "Over 60 percent of those who have downloaded the app in the U.S. are using it daily, meaning around 3 percent of the entire U.S. Android population are users of the app."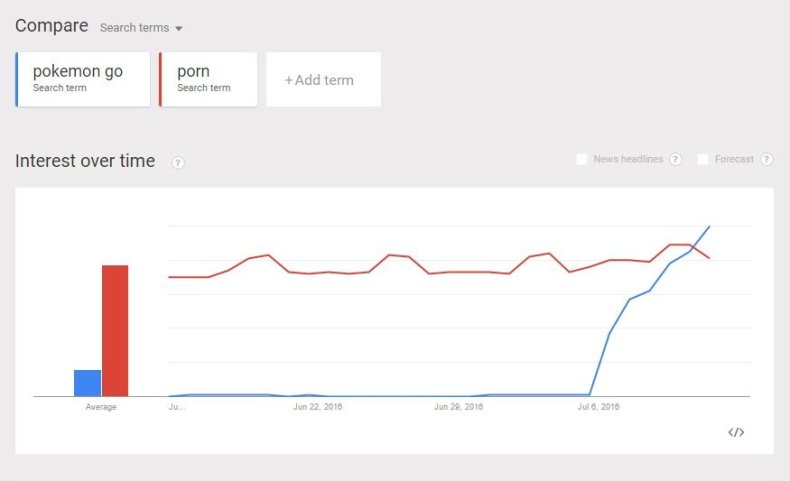 The game has only officially launched in the U.S., Australia, New Zealand and Germany. However, workarounds are available to allow users to install it in other countries. Plans for a global launch have been put on hold in an attempt to not put too much pressure on the game's servers.
While online searches for Pokémon Go have spiked, so too have Pokémon-related searches on the popular adult website PornHub.
"As of July 11, searches were 136 percent above the daily average prior to the launch of the game," a blogpost from PornHub states. "As the game is released in other worldwide markets, we expect to see similar increases."