'Pokémon Go:' New Creature Appears During Community Day
The latest Pokémon Go Community Day featuring Chikorita has ended, but it wasn't without some mystery.
What many believe to be a look at the Gen 8 Pokémon games, set to release on the Nintendo Switch in 2019, began appearing shortly before the Community Day event concluded on Sept. 22. The Pokémon, which appears to have a nut on its head, began spawning in Pokémon Go for trainers to find.
After encountering the mystery Pokémon in the overworld, trainers could attempt to catch it. However, its name and Combat Power (CP) were blocked off by question marks. But the biggest "what is going on?" moment is when the Pokémon is captured, it immediately transforms into either a Ditto or a Chikorita.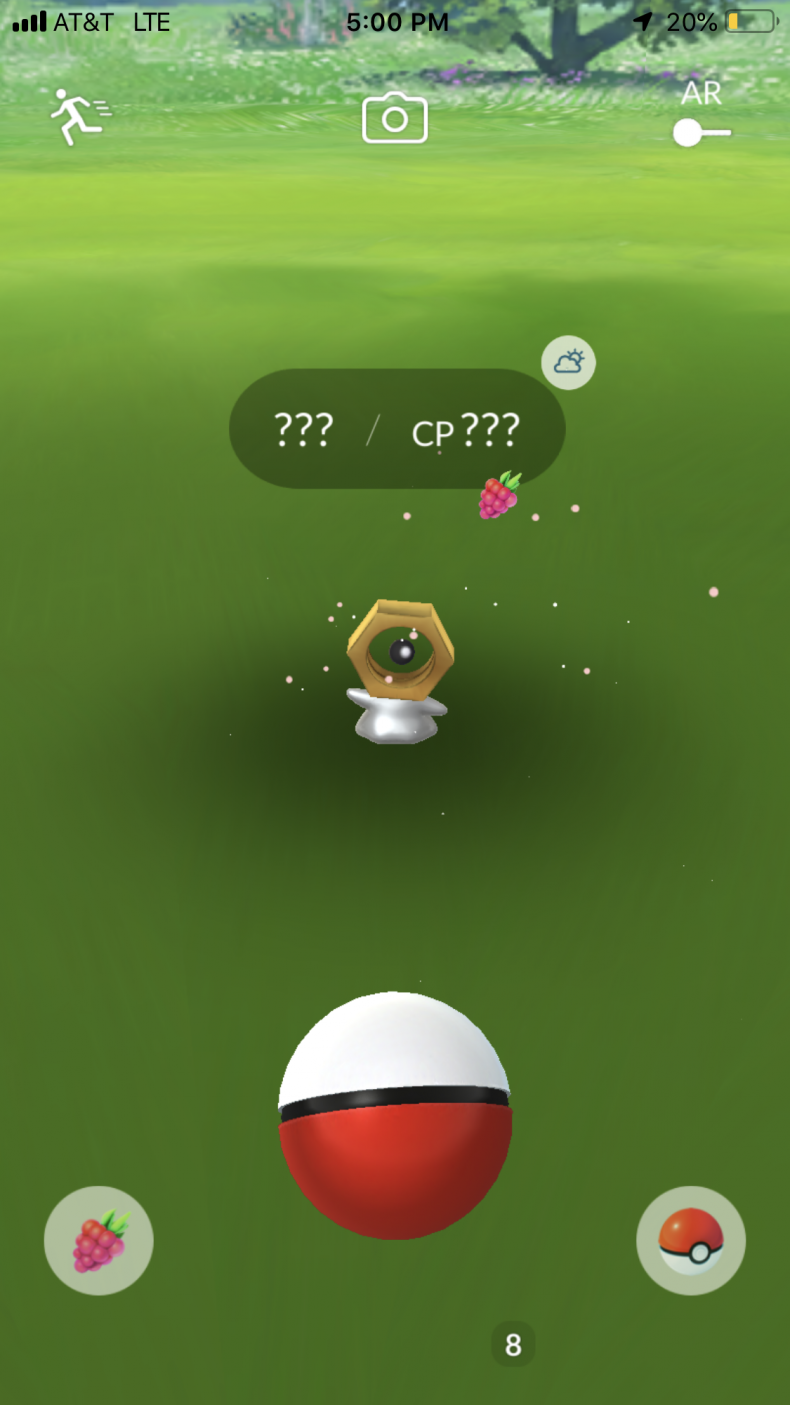 Now while capturing a Ditto is great for those who are stuck on the Mew Special Research missions, it's perplexing for all Pokémon fans. Was Niantic and The Pokémon Company covering up for a mistake by teasing its users? It's unknown at this time, but Pokémon fans will learn more information on this new 'Mon closer to the release of Let's Go Pikachu and Eevee in November, when it was revealed that a special Pokémon will be available.
This mysterious "nut" Pokémon first appeared in a datamine of a recent Pokémon Go update. In it, the character model (shown above) was revealed but with a Kecleon label. Of course, Pokémon fans know that isn't the Normal-type Pokémon so it was a bit confusing. However, Crhales on Twitter clarified the Kecleon labeling: "Some more info about the kecleon 'error,' it's labeled as kecleon in pokémongo but unity files are tagged with pokémon 891."
Pokémon Let's Go Pikachu and Eevee will release on Nov. 16.
Did you capture this mystery Pokémon? Do you believe it will be a part of Gen 8? Let us know your thoughts in the comments section below