A new Pokémon Go event is about to begin, and this time the popular mobile game is bringing back the Psychic Spectacular for 2020.
This year's Psychic Spectacular event will not only debut a new Shiny Pokémon and have Psychic-type Pokémon appear more frequently in the wild, but it'll also introduce more species from the Unova region for the first time.
While Pokémon Go remains a social game, Niantic continues taking measures to make it safe for players to get involved in these events from the comfort of their homes. Incense will continue to last longer than usual, and Pokémon spawn rates have been turned up. The Psychic Spectacular will be the second event since these protective measures were put into effect.
If you want to take full advantage of what Psychic Spectacular has to offer, read on for its start time, end time and a list of Pokémon to look out for.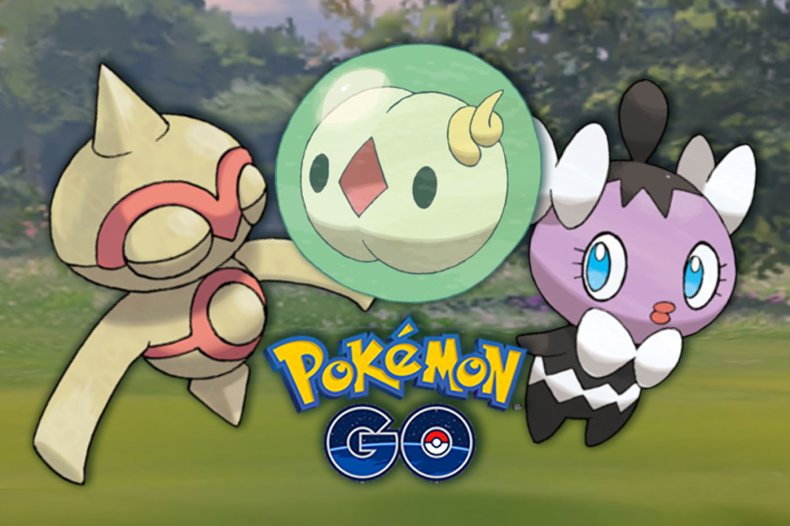 POKEMON GO PSYCHIC SPECTACULAR EVENT START TIME
The Pokémon Go Psychic Spectacular begins Friday, March 27 at 8 a.m. and ends Monday, March 30 at 10 p.m. local time.
SHINY BALTOY
Baltoy's Shiny form is finally coming Pokémon Go. The Ground and Psychic-type will appear in the wild more often than not, but, if you miss it during the weekend event, it will remain in the game after it's over.
Shiny Baltoy changes its red lines to a bluish hue. You won't know if you've found one until you've encountered it and progressed to the catch screen.
NEW POKEMON
There are two new Pokémon evolution lines coming to Pokémon Go from the Unova region.
Solosis, Gothita and its evolution lines are making their Pokémon Go debuts this weekend, but you won't be able to see them at the same time. Solosis will only appear during the day, while Gothita will appear at night.
Both will hatch from 5km Eggs when the event is over, so don't fret if you can't catch them both.
POKEMON GO PSYCHIC SPECTACULAR FIELD RESEARCH
The Psychic Spectacular will have its own special field research for trainers to complete. Now that the event has gone live, we know what the research tasks are, which you can read below.
Catch 5 Natu - Baltoy
Catch 5 Natu - Stardust (x1000)
Defeat a Team Go Rocket Grunt - Wobbuffet
Evolve 1 Abra - Slowbro
IN-GAME BONUSES
During the event, Psychic Pokémon will appear more often in 2km Eggs. This includes: Abra, Drowzee, Ralts, Spoink, Baltoy, Wynaut, Beldum, Gothita and Solosis.
Raids will also shift to spotlight Psychic Pokémon.
What do you think of the upcoming Psychic Spectacular event? Which Psychic-type Pokémon is your favorite? Let us know in the comments section.