'Pokémon Go' Raid Update: Heatran Joins Ice-type Pokémon
The Holiday Event is live in Pokémon Go, and while trainers have enjoyed catching new Pokémon from the Sinnoh Region and all the in-game bonuses, Niantic updated the Raid Bosses to reflect the season.
Niantic changed the Raid battles quite a bit in late November, but the bosses during that time were based on the Fossil Pokémon before switching to the Ghost-type. This time, Ice-type Pokémon get the spotlight just like the in-game spawns.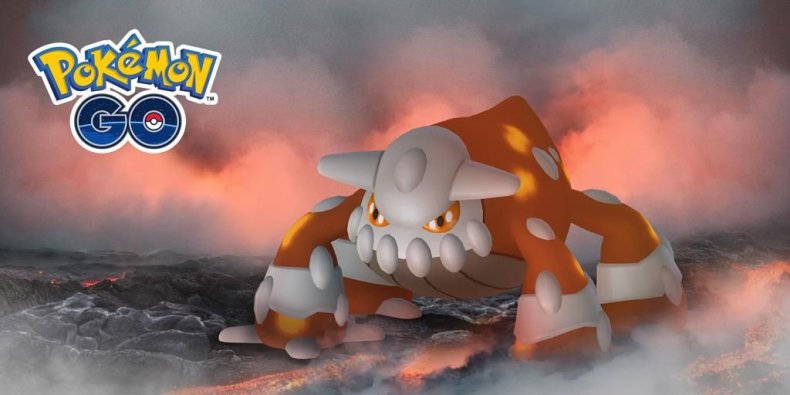 CURRENT POKEMON GO RAID BOSS LIST
Pokémon Go trainers who have been missing out on some of the more rare Pokémon like Sneasel, Jynx and Lapras will be able to battle and catch them as long as this latest update is in effect.
There's also the addition of Heatran as the new Tier 5 Raid Boss. Heatran takes the place of Cresselia, giving trainers a new Legendary to try and catch. Heatran is a Fire and Steel-type Pokémon and will be a great addition to every Pokémon Go player's team.
Some other notable Raid Bosses in this latest Pokémon Go update is Piloswine, who will likely get its evolution, Mamoswine, soon. This is a great chance to stock up on the Pokémon's candy and get a better chance of catching a Piloswine with great IVs.
Here's the updated Pokémon Go Raid Boss list separated by tiers.
Tier 1
Shellder (Shiny chance)
Magikarp (Shiny chance)
Snorunt (Shiny chance)
Shinx (Shiny chance)
Buizel
Tier 2
Mawile (Shiny chance)
Sneasel
Alolan Exeggutor
Dewgong
Tier 3
Alolan Raichu (Shiny chance)
Machamp
Jynx
Piloswine
Tier 4
Walrein
Tyranitar
Lapras
Alolan Marowak (Shiny chance)
Tier 5
Heatran
Deoxys (EX Raid)