'Pokémon Go' Shiny Lotad Event: Start Time, Research Tasks and Everything You Need to Know
Niantic continues to pump out Pokémon Go event after Pokémon Go event, and the latest one revolves around Lotad.
The Water and Grass-type Pokémon Lotad has a unique typing and skill set, but Pokémon Go trainers will want to participate in Saturday's timed event to obtain its Shiny form. Fans will want to take advantage of a bunch of other in-game bonuses, too.
If you're looking for all the pertinent information on the Pokémon Go Lotad event including start time, here's everything you need to know.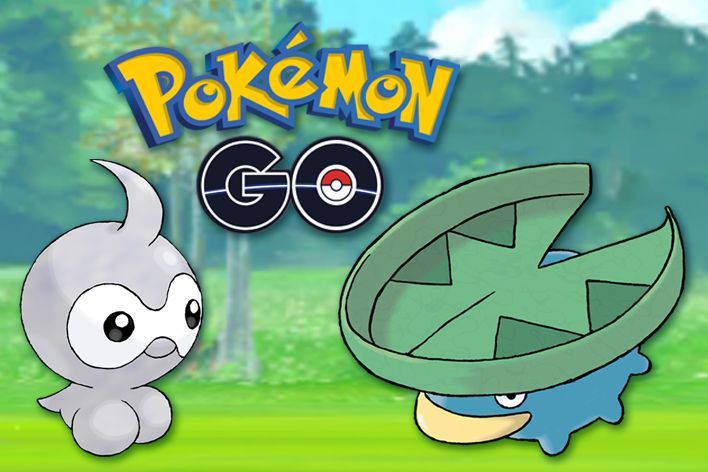 POKEMON GO LOTAD EVENT START AND END TIME
The Pokémon Go Lotad event starts Saturday, March 30 at 11 a.m. and ends at 8 p.m. local time.
SHINY LOTAD AND SHINY CASTFORM
Niantic confirmed that Lotad and Castform will see their Shiny variants added to Pokémon Go with this event.
Lotad's Shiny changes the Pokémon's blue to a more purple color with its green lilypad becoming more evergreen. Shiny Castform, however, doesn't change much from its original coloring. The Normal-type Pokémon will change from its usual gray to a more mauve color.
As with other Shiny Pokémon in Pokémon Go, they won't appear as Shiny in the overworld. Instead, trainers will have to encounter the Pokémon in the wild and then discover if you've found a Shiny Pokémon or not.
RESEARCH TASKS
Thankfully, this new Pokémon Go event will give trainers an increased chance at finding Lotad through the special Research Tasks.
Trainers simply have to spin PokeStops to receive the limited Research Task during the seven-hour event. The reward will always be a Lotad encounter. Here are some reported tasks found during the event around the world:
Use 3 berries to help catch Pokémon
Make 5 Nice Throws
Use a super effective charge attack in a gym battle
Catch 3 Pokémon with weather boost
Battle in a raid
Make 3 Great Throws
Spin 2 Pokestops
Battle in a Gym
Make 5 curveball throws
Make 3 Nice Throws in a row
Catch a Castform
It should be noted that each PokeStop will hold one Research Task during the event. If you want more chances at a Lotad, you'll need to travel and spin different PokeStops.
OTHER IN-GAME BONUSES
Other in-game bonuses include increases spawns of Pokémon types depending on the weather. For example, if it's a rainy day Water, Electric and Bug-type Pokémon will appear more often.
Castform will also be able to learn its signature move Weather Ball.
What do you think of this latest Pokémon Go event? Do you like Shiny Lotad or Castform better? Let us know in the comments section below.
'Pokémon Go' Shiny Lotad Event: Start Time, Research Tasks and Everything You Need to Know | Gaming